Car Hire Manchester Airport
Search for Car Rental in Manchester Airport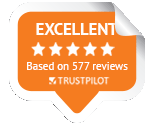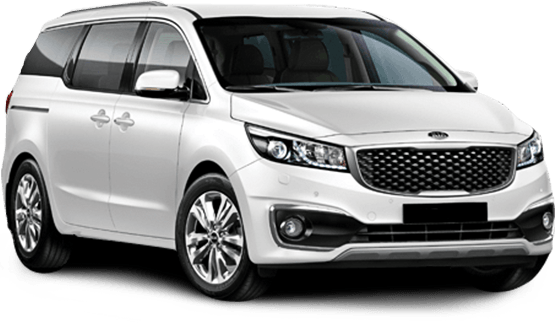 Explore Manchester Airport with car hire from DriveNow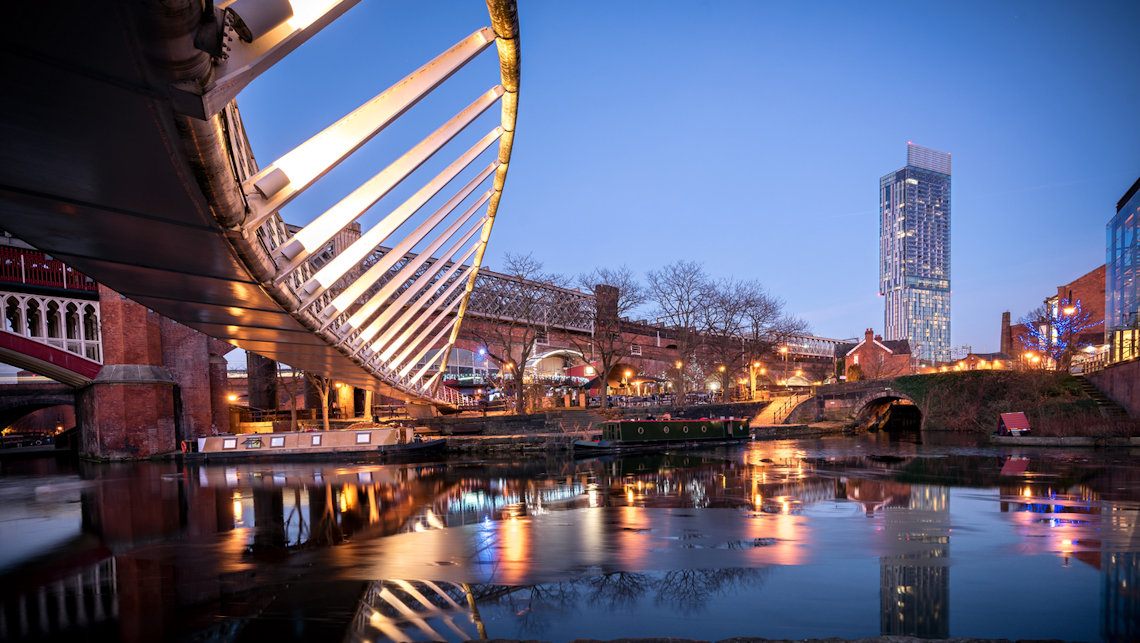 Whether you're a visitor to the UK or a born and bred citizen, a trip to Manchester is often high on the hit list. It's a city that always has something going on, be it a wildly anticipated football match, a music gig, or a festival, and it's this buzz and character that attracts visitors from far and wide.
The great atmosphere is enriched by the broad cultural diversity found across the city. This shows its face in the form of the thriving arts, fashion, and music scenes. If you're looking for exciting modern culture, Manchester is the place to be.
Foodies won't be disappointed in Manchester, either. The city has seen a boom in development in the last few years, meaning there are new restaurants, breweries, pubs, and bars popping up almost every other week. This means you'll find a selection of places to spend your holiday money that can easily rival its bigger sibling down in
London
. That's not saying that all this innovation has taken over what many people love best about England's northern cities. The chips and curry sauce, sausage rolls, and pies are still very much alive, and you won't need to search long to find one.
Here for a good time not a long time? With excellent travel links to the capital city of London, across the border to
Edinburgh
or
Glasgow
and even further afield to the rest of Europe, the city is also very well connected and accessible. Closer by, there are the stunning landscapes of the Lake District, the vibrant city of
Liverpool
, and countless charming rural towns and villages dotted around Greater Manchester for you to explore.
One of the best ways to explore everything this part of the world has to offer is to rent a car. Even if you plan on spending most of your time around the city, having your own transport is hugely convenient and saves you from having to rely on public transport. Picking up keys to a hire car in Manchester itself is easy, as many operators have pick-up spots throughout the city. However, what could be easier than stepping off the plane and picking up the keys to a rental car at
Manchester Airport
?
Make sure you have your dream car hire at Manchester Airport waiting for you by booking in advance with DriveNow. By comparing all the biggest and best brands on the market, DriveNow lets you pick the car that will cater for your travel and holiday needs.
So what are you waiting for? Grab the keys to your next adventure and get booking your rental car at Manchester Airport with DriveNow today.
Your Guide to the Terminals at Manchester Airport
As the third busiest airport in the UK in terms of passenger traffic, it's no surprise that Manchester Airport is no small affair. The airport has capacity for up to 50,000,000 passengers each year, and in 2016, 25,600,000 people passed through its doors. Aircraft here fly to more than 199 destinations around the world, with some of the most popular locations including Dubai, Dublin and Tenerife.
There are three terminals in Manchester Airport to cater for these numerous passengers and aircraft. Terminal 1 is the largest, serving both international and domestic flights. This terminal is a base for popular UK airlines EasyJet, Jet2, and Thomas Cook, but is mostly used by well-known and popular long haul airlines like Emirates and Etihad.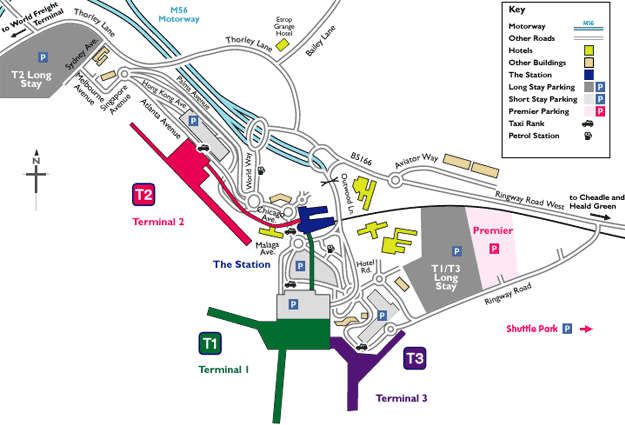 Picking up your car hire at Manchester Airport is quick and easy when you book with DriveNow
Source: manchesterairport.co.uk
Terminal 2 is smaller, dealing with charter and scheduled flights as well as carriers. This terminal is scheduled for expansion in the coming years. Terminal 3 caters for most domestic and low-cost airlines, as well as acting as the hub for British Airways.
Airport
Information
Address:
Manchester Airport, Address: Ringway, Manchester, England
Code: MAN
Telephone: +44 871 271 0711
Location:
The airport is located 8 miles south west of Manchester city centre
No. of Terminals: 3
Timezone: GMT/UTC +0:00
While this might sound like a lot of terminals to navigate if you have a transfer, there are facilities in place to ensure it's as smooth as possible. If you have to travel between Terminals 1 and 2, there are moving walkways that take you across the Skylink, which will take around 15 minutes. For travel between Terminal 1 and 3, it's just a quick 5 minute walk outside.
Once you've touched down in your arrivals terminal, it's time to grab your bags and pick up your Manchester Airport rental car.
Car Rental at Manchester Airport and Getting into the City
Hiring a car at Manchester Airport is straightforward, easy, and convenient. Once you've collected your bags and strolled through the terminal, head to the car rental village, a designated area on the far side of the T1/3 long stay car park. This area is linked to the main airport terminals by the Manchester Airport shuttle bus service. These buses leave every 10 minutes, and you'll be able to find the desk of your operator of choice to direct you to your rental car. You'll find some of the most popular and trusted operators in the UK including Alamo, Avis, Budget, Enterprise, Europcar, Hertz, Keddy (by Europcar) and SIXT.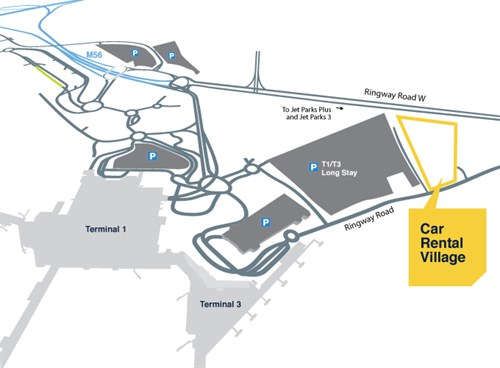 It's just a quick hop on a bus to reach rental desks and finalise your car hire at Manchester Airport
Source: manchesterairport.co.uk
Once you've got the keys to your rental car at Manchester Airport, you're ready to hit the road. The airport is located around 8 miles from the city centre, close to Manchester's famous Old Trafford football stadium. You'll find that the route to the city is well signposted and easy to follow.
If you're arriving to Manchester Airport at the end of your trip in your rental car, head along the M56 highway until exit 5. Signs for the airport will also be able to help you navigate.
If you're heading off to other locations as soon as you touch down in Manchester, you're ideally located to do so. The airport is located on the M56 motorway to North Wales and just off the M60 and M6 to London or North, meaning further travel in either direction is easy to figure out.
Entertainment: Restaurants, Shopping, and More in Manchester Airport
It's always a good idea to turn up to your flight a few hours early, in order to get through all those necessary security checks and leave time for queues or traffic. This would be a bit of a painful process if it involved simply sitting waiting at the gate for a number of hours, but thankfully airports these days have got your back. Now, once you have the all clear from security, there's the wonderful world of duty free shopping, tasty restaurants, and bars to spend your time in while you wait. Here's a taste of what entertainment awaits you in Manchester Airport so you can plan to save some extra pennies for your return trip!
Shopping 'til You Drop and other Amenities at Manchester Airport
With one of the biggest airports in the UK comes a great range of shopping to cater for the millions of passengers flocking through the terminals each year. Here's a peek at some of the highlights when it comes to shopping at Manchester Airport.
Clothing and Accessories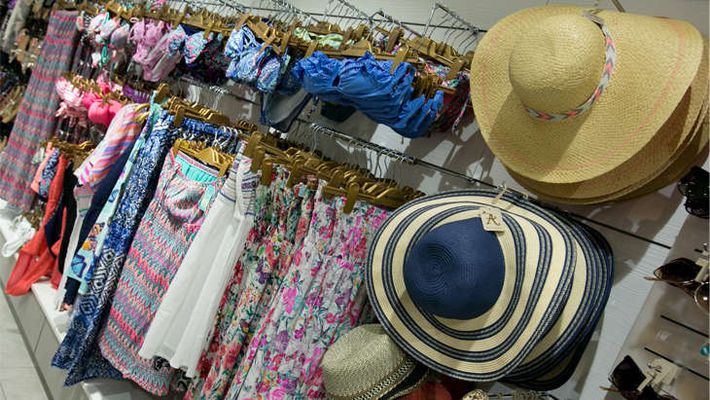 Get your wardrobe holiday-ready with a trip to Accessorize in Manchester Airport
Source: manchesterairport.co.uk
Whether you've lost something on your travels, forgot to pack properly, or just fancy spoiling yourself for the end of your holiday, Manchester Airport's fashion shopping selection will be able to sort you out. Grab some comfy travel or beach clothes at Fat Face, or some jewellery to spice up your holiday wardrobe at Accessorize. If you've suddenly remembered you desperately need a new pair of shoes or a designer outfit, Lacoste, Hugo Boss, and Timberland are just some of the brands available to assist you.
Health and Beauty
It wouldn't be airport shopping if there weren't a sea of perfumes, moisturisers, and lipsticks to browse and add to the wish list. At Manchester Airport you'll find all your favourite beauty brands in the World of Duty Free, as well as well-known shops like The Body Shop, Clarins, and Bobbi Brown. If it's something slightly less indulgent you're looking for, you'll find all your over-the-counter medicines, toiletry essentials, and even snacks in Boots.
Gifts
Forgotten to grab a gift for your friend or family member on holiday? We've all been there. Not to worry, with the range of shops available at Manchester Airport they'll never know it was a last-minute purchase. Treat them to a classic bracelet or charm from Pandora, a delightfully smelling candle from Jo Malone, or even a book by their favourite author from WH Smith
Wi-Fi
If you've travelled to an overseas airport before, you'll know how useful it is to have a Wi-Fi connection. When you first touch down in your holiday destination, it can be a huge help in organising your next move, contacting friends to let them know where you are, and catching up with family after a long flight. And once you're sitting waiting for your return flight, Wi-Fi can be a lifesaver if you want to pass the time watching movies or surfing the internet. Whatever you want to use it for, you'll be pleased to know that Manchester Airport offers free Wi-Fi for 60 minutes in any 24 hour period. If you need more, it's easily accessible for purchase through your mobile phone or computer.
Restaurants, Cafes, and Bars in Manchester Airport
Once you've had your fill of browsing the shops, you might find yourself a little peckish. Or perhaps you'd rather skip the shopping altogether in favour of sitting down to a slap-up meal to mark the end of your holidays. However you're feeling, there will be something to suit your needs at Manchester Airport.
Giraffe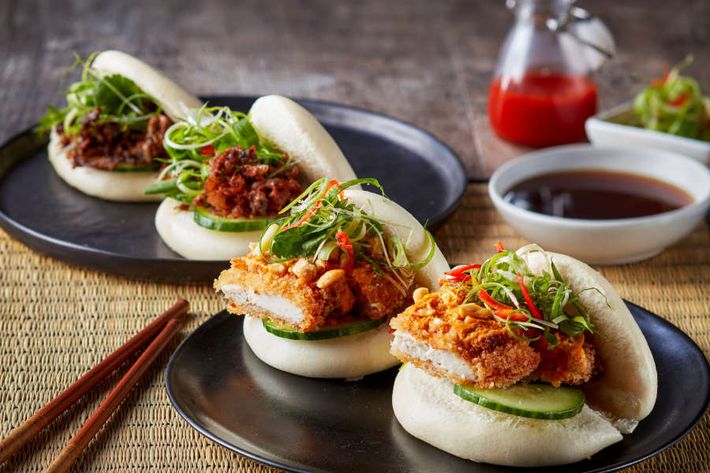 Treat your taste buds to something delicious at Giraffe
Source: giraffe.net
If you've indulged in one too many road trip snacks during your trip to Manchester, a salad or light meal from Giraffe might be just what the doctor ordered. This modern, funky restaurant is a great solution for breakfast, lunch, or dinner. Although salads feature on the menu, it's not just about the lettuce, as there are a range of substantial main meals including katsu noodles, nachos, and burritos with a selection of alcoholic drinks for those who want to keep the party going.
Upper Crust
For a quick, easy, and delicious lunch, head to British sandwich chain Upper Crust. They keep their offering simple with a selection of baguette style sandwiches with a range of fillings. If you're feeling like indulging, there's always the option of a cheeky muffin or brownie to add to your sandwich.
Trattoria Milano
You may not be in Italy, but that doesn't mean you can't eat as if you are. Trattoria Milano has everything you need to transport you straight to the streets of Milan, even if you happen to be catching a 7am flight out of Manchester. When else could you justify pizza for breakfast? Other favourites on the menu include calzone, classic pastas, and light soups and salads.
Prêt a Manger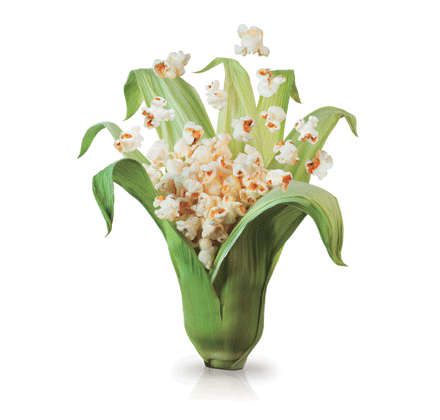 Satisfy your snack cravings with the offerings from Prêt a Manger
Source: pret.co.uk
The UK might not be famous for having the best coffee in the world, but the snacks and lunches at Prêt a Manger should be enough to distract you from any coffee comparisons. Head here for wraps, salad boxes, sandwiches, soups, and healthy treats, perfect for grabbing on the go as you sprint to your departure lounge.
Find and Compare Cheap Car Hire at Manchester Airport with DriveNow
If you're looking to hire a car at Manchester Airport, the smart choice is to book through DriveNow. Using our simple, user-friendly interface, you can compare vehicles from multiple operators to ensure you find the best model, size, and features for your travel needs. With years of experience working with all the UK's top rental brands we ensure you're choosing from quality, reliable, and trustworthy vehicles.
On top of this, booking your car hire at Manchester Airport with DriveNow ensures you receive good, honest pricing. We search the web for the best prices on your chosen date and location, and won't add any fees to your price before, during, or after your trip. That leaves you with more money to spend sampling what Manchester has to offer!
Why Use DriveNow for Car Rental at Manchester Airport?
We always search for the latest and cheapest available rental rate
100% free booking service with no fees or hidden charges
Objective and impartial rate comparison - always
Immediate email confirmation and locked in rental rate
Receive drive-away rates (excludes young driver surcharge)
We've been helping travellers get the best deals on car hire since 2003
Manchester Airport Car Rental Locations
Discover amazing experiences in Manchester Airport