Car Hire London
Search for Car Rental in London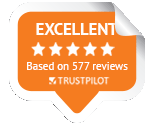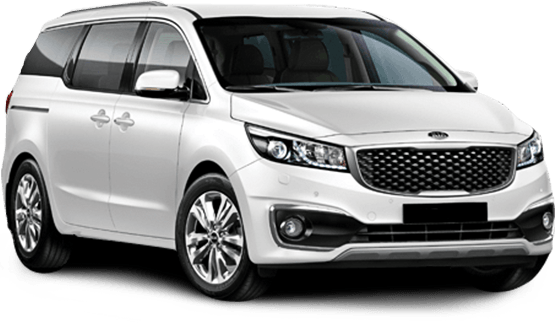 Explore London with car hire from DriveNow

If it's good enough for the Queen herself, you better believe it's good enough for you! London is one of the most fantastic vacation destinations for Aussies looking to get a taste of something different while on holiday. While you won't get sunny beaches or rain forests to explore as you would if you went on a domestic trip, you will get unbelievable urban landscapes in which to play and beautiful rolling countryside to traverse, either on foot or in your own set of wheels.
Steeped in thousands of years of history and boasting one of the world's most cosmopolitan populations, London is a city bursting with life and energy. Whether you want to wander through the world-class museums and galleries, indulge in a bit of West End theatre or simply find out what makes it one of the world's most famous cities, a sojourn in London is a must for any European itinerary.
The heart of the commonwealth and the capital and most populous city of England, London is one of the most important cities in Europe, if not the entire world. The home of Buckingham Palace, Big Ben, and the fabled London Tower Bridge, the cloudy and wet weather it is known for melts under the bright rays of the city's vibrant atmosphere. Within a day you can get a strong dose of culture, shop in some of the finest stores in the world, and enjoy a few ales at a cozy, rustic pub.
Now, driving around within the city limits can be an absolute nightmare, with a maze of cabs, busses, and other traffic making navigating the streets a nervy, stressful experience. Luckily for you, the aforementioned buses combined with a huge tube system create a map of public transport options that can help you see all the great parts of the city.
That being said, it'd be a mistake to not get your own London car rental, not necessarily for what it can do in the capital itself, but more for what it can help you achieve outside the city limits. With DriveNow's car hire in the UK, the entire island is open to you and your sense of adventure. The region and its surrounds are full of scenic cities in which to spend your days off, all of which are within your reach with quality car rental in London. So pack your jackets, get your tea drinking pants on, and prepare to love London.
Avoid the Hassle with Car Hire at Heathrow Airport
Airport
Information
Address:
Longford TW6, United Kingdom
Code: LHR
Telephone: +44 844 335 1801
Location:
Heathrow Airport is located in the London borough of Hillingdon, around 16km (10 miles) west of London's CBD
No. of Terminals: 5
Timezone: GMT/UTC +0:00
As the entry point for one of the most popular international destinations in the world, you better believe Heathrow Airport has the capacity to handle a massive number of passengers. This massive landing spot is consistently listed as one of the busiest airports in the world, seeing more than 70 million passengers a year pass through its gates.
Although there are only four operational terminals at the airport, they are listed 2, 3, 4, and 5. That is because what used to be Terminal 1 was shut down in June 2015. Terminal 1 was where it all started for Heathrow, opening up for operation in May 1968. Many of the remaining flights that operated out of Terminal 1 were shifted to an expanded Terminal 2 in 2015.

Getting between the different terminals at Heathrow is not difficult. Terminal 1,2 and 3 are not far from each other and easily walkable. If you need to make your way to Terminal 4 or Terminal 5, you can hop on any of the free buses or shuttles for a quick ride to your destination.
You'll want to give yourself plenty of time to traverse this behemoth, as customs lines can crawl and waits for baggage can stretch. These long waits are just another reason as to why having access to quick, convenient car hire at London Heathrow is so important!
That's where DriveNow comes in. You'll have done enough waiting by the time you get through all those lines, and it'll be high time for you to get on the road and get your holiday started. With DriveNow, you can get quick access to the vehicle of your choice from the most trusted names in London car hire such as Avis, Hertz, Europcar, Budget, and Enterprise. Whether you want something sporty to zip to and from quaint country towns and villages or a larger vehicle in which to fit the whole family, you can get the keys to the right ride quickly and easily in the various arrivals halls of each terminal.
And with car rental at Edinburgh Airport, Glasgow Airport, and Manchester Airport, you have the freedom to hit the road and end your trip outside of London. Get out of arrivals and into holiday mode quickly with Heathrow car hire from DriveNow.
Where to Stay in London
From high streets to less fancy digs, London's accommodation selection has a bit of something to suit all types of travellers and budgets. Read on for some of our favourite places to stay in this historical city.
Artist Residence London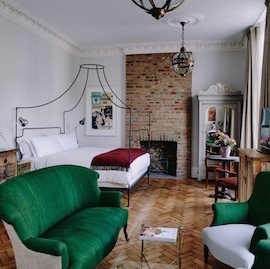 For those who want to avoid the larger chains but still be treated well, the Artist Residence in London is a beautiful boutique option that provides a bit of sanctuary while still keeping you within arm's reach of everything that makes the city so great. This 10-bedroom structure was named Hotel of the Year in 2016 by the Good Hotel Guide, with reviewers no doubt falling in love with the Artist Residence's rooms, which make you feel right at home.
In addition to great rooms and service, you'll also get to sip on stellar cocktails from the in-house Clarendon Cocktail Cellar. Or get something a bit less stiff at the Cambridge Street Kitchen, which transforms from a quaint neighbourhood café into a modern restaurant as the sun goes down. And when you're ready to head out into the world, you're just a five minute walk and an even shorter drive by London car hire from the transportation hub that is Victoria Station.
Covent Garden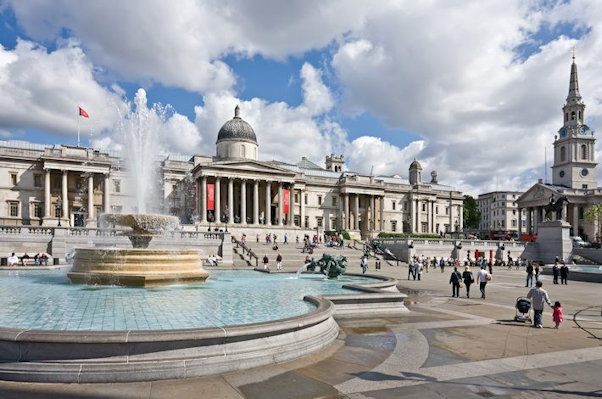 A bit further up the River Thames sits Covent Garden, where you'll find Leicester Square and Piccadilly Circus, both of which will sound familiar to keen Monopoly players! That's not mention the proximity to Trafalgar Square, Somerset House, and the world-famous theatre scene. This portion of the famed West End is a bit livelier than some of its immediate surroundings, bringing a taste of buzzing atmosphere
Boundary Hotel
Shoreditch is one of the hippest neighbourhoods in London, with a thriving music scene that always seems to have something going on no matter what night of the week it is. Nestled into this spot is the Boundary Hotel. With a vibe and marquee to match its environment, this 12-room establishment is great for the artistic crowd. While you're there, enjoy the great food and drink at the Boundary's three award-winning restaurants and bars, including the one up on the roof.
Meliá White House
The Meliá White House is a wonderful place to stay if you have little travellers in tow. This hotel goes out of its way to cater to kids, featuring their own check-in stand as well as sweet treats to keep them happy during their stay. Outside the walls of Meliá are the nearby Regent's Park and the ZSL London Zoo, perfect places to get the kiddos out and about to burn off some of their endless energy. Meliá is great for parents as well, with excellent shopping options on Oxford Street and Regent Street just around the corner.
This is also an excellent location in which to stay if you want to take advantage of your cheap car hire in London to see what else England has to offer, as you can bypass a lot of the traffic that congests the city itself and escape to the countryside with less hassle.
Where to Eat and Drink in London
Don't listen to those who talk down on English cuisine – there are plenty of delicious dishes and pleasing pints to be had during your stay in London. Here are just a few of the fantastic spots scattered throughout the city for you to check out when it's time to refuel.
Brick Lane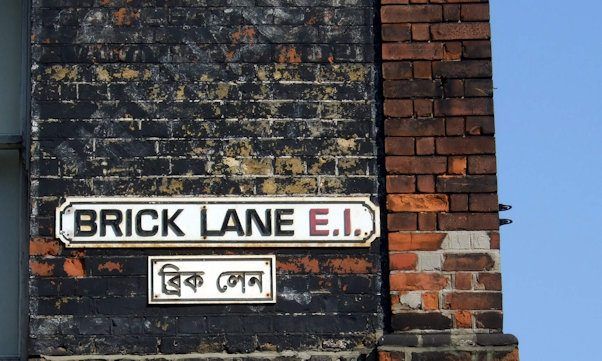 London's large Indian population has long been a blessing for foodies, as the amazing number of quality curry houses around the city consistently produces plates of rich, savoury, spicy greatness. Perhaps the best place to find one is in the fabled Brick Lane district in the borough of Tower Hamlets in East London. Once known primarily as the scene of the grisly Jack the Ripper murders, this diverse, multicultural area now hosts an eclectic artistic crowd, as well as a collection of marvellous Bangladeshi curry houses whose chefs can whip you up a plate of the good stuff.
Putney Pies
Another British staple, you'd be crazy to not grab a pie while in London. Much like Australia, many locals would have their local establishment they deem to be most worthy of your British pounds. And we're sure they're right. But to narrow down your countless choices, we urge you to head to Putney Pies. Claiming to offer "the finest pies in the land," this casual independent spot isn't big on space. But it is big on taste. Check out the live music schedule if you want some tunes to go along with your pies.
Wherever you pick up a pie, consider going out on a limb and getting away from the standard mash and mushy peas and go with some jellied eel. It's not available everywhere, but worth the tickle on your taste buds if you can track it down.
Duck and Waffle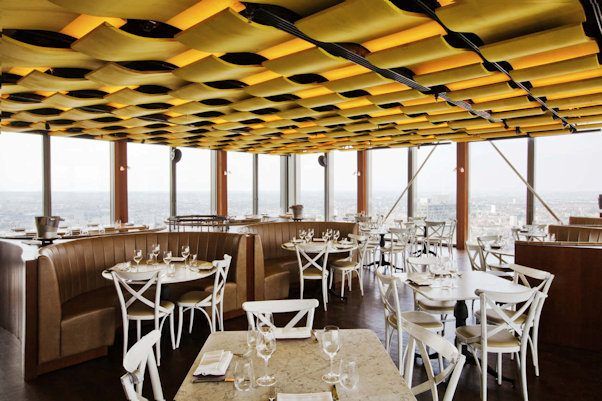 Rise up above the crowds at Duck and Waffle, where you'll get amazing food (duck and waffle, if you so choose!) and delectable drinks. Located on the 40th floor of the Heron Tower, smack dab in the middle of London's buzzing financial district, this restaurant gives you a bird's eye view of all the hustle and bustle taking place on the capital streets below. Head to 110 Bishopsgate and ride scenic lifts up to your dining destination.
Don't worry about tailoring your schedule to the restaurant's hours – this fine establishment is open 24/7, providing breakfast, lunch, dinner, late night snacks and everything in between. You'll find small plates, larger mains, and cocktail and wine lists sure to suit the time of day and your mood.
Brown's Hotel
Afternoon tea in England is more than just a way to have a bite to eat and a bit to drink. It's an event, an art form that is taken quite seriously. There are plenty of quality institutions around London that can host you and your fellow travellers, though one of the best is Brown's Hotel. This classic, award-winning English tea room is a great place for you and your family and friends to experience one of the more classic parts of British life. A welcoming rustic atmosphere complete with lush wood panelling and cracking antique fireplaces sets the scene for a relaxing, yet tasty, culinary event.
What to Do in London
With a city the size of London, it's not finding things to do, but more deciding which things to do! If you're looking for a relaxing holiday, you might want to look elsewhere than the buzzing metropolis that is the capital of England. Here are just a few of the things with which you can stuff your days while on tour.
The Landmarks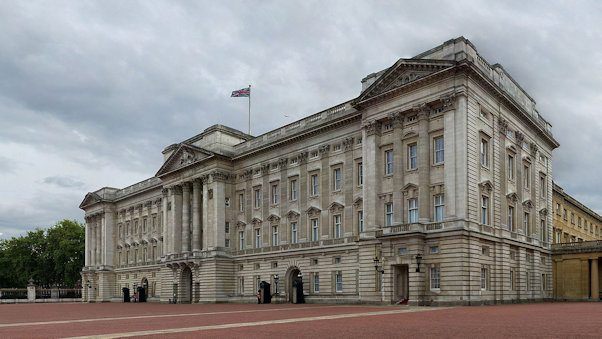 London is home to some of the most famous landmarks in the world, all of which provide their own sense of excitement and interest.
The fabled Buckingham Palace is the headquarters for the British monarchy and one of the most intriguing attractions in the UK. During the summer the building is open for guided tours, though you can always get a peek at the vigilant guards on duty from the other side of the fence. If only those walls, and those guards, could talk!
Photos of Big Ben and the rest of the Houses of Parliament are certainly worth some phone storage space, whether you're just snapping the structures themselves or lining up for selfies with your travelling party.
One of the best ways to get an eyeful of it all? The London Eye on the South Bank of the River Thames, of course. This enormous Ferris wheel was the largest in the world when it was built in 1999, and the spinning machine gives riders a viewing perspective they're unable to get anywhere else. More than 3 million people ride it every year, enjoying views of nearly every prominent landmark in the city.
Shopping
As a cosmopolitan hub, London delivers some of the finest shopping in all of Europe, with top brands operating both within their own storefronts and out of major retail centres. Perhaps the most famous of these shops is Harrods in West London's Knightsbridge. This absolutely massive department store known the world over seems to have just about everything. With seven floors and hundreds of departments as well as dining options, you could spend days and not cover it all. The shops really go off around Christmas time, when the store and its staffers are decked out in fine festive gear.
If you're looking for more than one massive building to satisfy your urge to shop, Oxford Street is where you want to be. This stretch of road is home to some of the biggest brands in the world, as the expensive real estate of the strip prices out more boutique offerings. Selfridges and its six floors of stores might be the crown jewel, though you're bound to find the giant global brands you crave throughout your expedition. Just try to avoid it on the weekend unless you want to go to war with thousands of eager shoppers.
Football
You think Australia is mad for sport? Football rules everything in England, with some of the biggest teams in the sport operating out of London. One of the most storied rivalries in the sport, the North London derby, features Tottenham Hotspur and Arsenal. Tottenham's new home stadium, the largest club stadium in the country, would be a perfect spot to see a match. Or you could hop in your London car hire and head to some of the other iconic sporting arenas in the area. Watch legendary Manchester United host foes at Old Trafford, about 330km (204 miles) from London. Or you can take your car hire in London and head a bit further west of Manchester to Anfield to see the mighty Liverpool play.
Don't feel like shelling out to see the top tier clubs? Watch a match at the smaller home ground of a Championship or League 1 side for a true blue viewing experience. Catching a game at a packed pub, ales in hand, with other rabid fans is a sweet consolation prize if you can't get your hands on tickets to a match.
The West End
With lights that shine just as brightly as the globes on Broadway in New York, the London West End is home to one of the most storied live theatre scenes in the world. Hosting some of the most famous performers around since 1663, famous playwrights, actors, and directors have plied their craft on the stages of the West End to the delight of millions of viewers.
Great Road Trips to Take from London in your Hire Car
While car hire in London might not be the best way to get around England's capital, it most certainly is a high quality choice for seeing what the rest of England and the UK has to offer. Here are some marvellous destinations for which to plot course when you're ready to hit the road.
The Cotswolds
Needing to get away from the city and explore the great outdoors? The Cotswolds is one of the finest examples of the amazing countryside that defines much of England away from its busy urban centres. With more than 2072km2 (800 square miles) of beautiful land to explore, it's up to you and your London car rental to pick and choose on what to focus. With five counties and countless villages to traverse, you'll be sure to get your fill of fine English village life as you get lost in the endless rolling hills for which the area is known. Make sure to bring a comfortable pair of walking shoes so you can get up close and personal with the thousands of metres of walking paths and ancient structures.
Oxford and Cambridge
Home to two of the finest universities in the entire world, Oxford and Cambridge are quality little towns to visit if you're looking for nice day trips in your London rental car.
Oxfordshire is about 95km (59 miles) northwest of London via the A40 and M40. Once you're there, park your vehicle and stroll around this lovely county. Even if you never did have the grades or the means to apply, you can walk across the University of Oxford campus and see what it feels like to be a student at the oldest uni in the English speaking world. Then check out the Blenheim Palace Pleasure Gardens and see if you can make your way out of the Marlborough Hedge Maze.
East of Oxford sits Cambridge and its own noted university. North of London by about 103km (64 miles), to get to Cambridge you'll make your way to the M11 and take it just about all the way to your destination. You'll find plenty to do in this city in Eastern England on the River Cam. You can go on guided tours of the University of Cambridge or take a punting tour on the River Cam that flows serenely through the county.
Cornwall
If heading north doesn't sound appealing, set your GPS for Cornwall on the southwestern tip of England. This peninsula provides quite a different flavour than London and other inland locations around the UK due to its seaside location. Land's End is a popular vacation destination and the westernmost portion of mainland Cornwall, cheekily referred to as the "Cornish Riviera" by locals. The stunning seaside cliffs and other scenery, as well as the numerous walking paths that give you access to much of it, can make Cornwall feel like a breath of fresh air.
Scotland
Why keep your trip limited to one country? With Scotland a drivable distance with your car hire in London, you can see another side of the UK before jetting off back to Australia. Glasgow is about 653km (406 miles) from London by car hire. You can cover that distance in one day if you'd like, but breaking it up over the course of a couple days with some diversions to Oxford or Stamford along the way is probably a better idea.
While you're in Glasgow, you'd be remiss to not make the short drive east to the Scottish capital of Edinburgh. Here you'll find rolling green hills as well as the impressive Edinburgh Castle and the breathtaking Arthur's Seat and its expansive views.
Don't want to spend time driving back to London? No worries! Feel free to leave your London car rental at Glasgow Airport or Edinburgh Airport if you want to make either of those cities the last stop on your holiday.
Compare Cheap Car Hire in London with DriveNow
Planning to rent a car in London?
DriveNow makes the process of organising a hire car in London easier than ever by comparing deals from the most trusted and well regarded car rental brands in this vibrant and lively city.
With access to the biggest names in the business including Avis, Europcar, Budget, Hertz and SIXT, you'll be spoilt for choice when deciding on a car rental in London.
DriveNow doesn't demand any booking fees or surprise you with any hidden costs. With no deposit or cancellation charges our free booking service is risk free and helps you lock in a cheaper rate on London car rental before you travel and avoid last minute walk-up pricing. Pay for your London rental car on collection along with any optional extras you decide to take out.
With a great choice of pick-up locations across the city, including convenient car hire in Heathrow, starting your UK adventure can begin from the moment you touch down.
Book with DriveNow today and immerse yourself in all that London has to offer!
Why Use DriveNow to Book Your Car Rental in London?
We always check for the lowest available rental rates from all our London partners
Quick and easy rental rate and vehicle comparisons
We don't charge booking fees
We only partner with familiar and trusted London car rental companies
No deposit or credit card details required when booking
Immediate booking confirmation
Drive-away prices include all taxes and levies (excludes young driver surcharge and optional extras)
Lowest price guarantee
DriveNow has been comparing cheap car hire in London since 2003
Car Rental London – FAQ
How Old Must I Be to Rent a Car in London?
You must be aged at least 17 to book car hire in London. Drivers under 25 may be required to pay a young person's surcharge fee.
What Driving License Do I Require in London?
According to the UK Department of Transport, if you are a visitor to London with a driver's license that was issued outside of the UK, you can drive any small vehicle listed on your license for 12 months from when you enter the country.
How Do I Pay for My Hire Car in London?
Pay nothing when making your booking. When you collect your vehicle you will be required to pay by credit card and any optional extras you have chosen. Having a copy of your email booking confirmation is recommended.
Driving with Young Children in the UK
All children under the height of 135cm or the age of 12 must be seated in child seats. These can be rented through the rentals companies and it is highly recommended that you select the child seat option when making your DriveNow booking.
Driving in London
Driving is on the left-hand side in London, as with the rest of the UK and Ireland. Distance and speed are measured in kilometres, while fuel is sold by the litre.
Speed Limits in London
Unless stated otherwise, the speed limit for cars in built-up areas in London is 30mph, according to the Department of Transport. This can increase in the outer parts of the city, and you can drive up to 70mph on motorways.
Do I Have to Pay the Congestion Charge?
Yes. If you're renting a car in London and entering the congestion zone in the central city, it is up to you to pay the congestion charge every day you enter the zone. This applies from Monday to Friday between the hours of 07:00 to 18:00. You must pay the charge by midnight to avoid receiving a fine, so it is a good idea to pay it well in advance. Depending on the car rental provider you select, they may be able to help you process your payment – inquire when you pick up your car.
London Car Rental Locations
Discover amazing experiences in London