Car Hire Glasgow Airport
Search for Car Rental in Glasgow Airport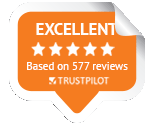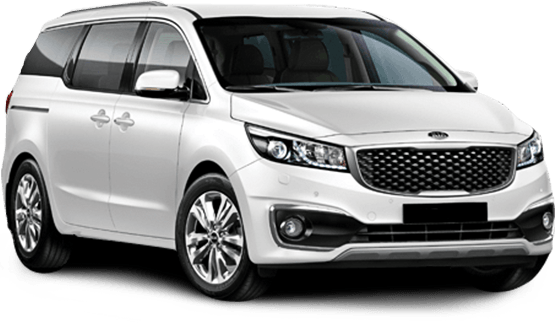 Explore Glasgow with car hire from DriveNow
For first-time visitors to Scotland, a trip to the tourist friendly, strikingly good looking city of
Edinburgh
is often the top priority. Although the capital city has a lot to offer, you're missing a trick if you don't venture further afield. Just an hour's drive from Edinburgh is the vibrant, historic, and dynamic city of Glasgow, famous for its music scene, social residents, and the stark contrast to its more polished rival.
What Glasgow lacks in views and visitor attractions, it certainly makes up for in atmosphere and character; something the locals are fiercely proud of. It's often referred to as one of the friendliest
UK
cities, and it's the place to be to catch music gigs, comedy nights, or just have a good night out.
While the down-to-earth, unique character of the city is what earns it its most loyal fans, that's not to say there aren't great things to see and do. Glasgow is home to some stunning 19
th
and 20
th
century architecture, and you'll find even the most simple of restaurants or shops housed inside magnificent Victorian buildings. There are also some excellent museums to check out, where you can learn about the many sides of the city's rich history, entertain the kids with interactive science, or admire famous works of art.
For those with a bit more time on their hands to explore Scotland, you'll find that Glasgow is ideally located to venture into the famous Highlands and Islands, where you can experience the rugged beauty that the country is famous for. Within an hour from Glasgow, you can be in the stunning
Trossachs National Park
or heading towards the west coast and the
Isle of Bute
.
While public transport is readily available in this part of the world, the convenience and freedom that comes with a hire car in Glasgow is hard to beat. With your own set of wheels, you can explore the city and beyond without having to study timetables or stick to set itineraries. There are plenty of options for picking up a hire car in Glasgow city, but why not make life even easier for yourself and grab the keys as soon as you arrive in Glasgow Airport?
By booking ahead with DriveNow, you can stroll out of the terminal and into a vehicle that suits your size, needs, and budget, having picked from a wide selection of the UK's most trusted rental operators.
Ready to explore the best of Bonnie Scotland? Start browsing the superb range of car rentals at Glasgow Airport today and get your adventure off to a cracking start.
Find and Compare Cheap Car Hire at Glasgow Airport with DriveNow
When it comes to booking a hire car at Glasgow Airport, the smart choice is to book with DriveNow. With partnerships with some of the most trusted car rental operators in the business, DriveNow has a superb range of vehicles for you to pick from. Whether it's a 3 door, people carrier, or luxury set of wheels you're looking for, there are vehicles to suit almost all types of travellers and budgets. Using our simple, user friendly interface, you can compare all these vehicles to find the best model, size, and features for you and your travelling party.
On top of all these options, booking your car hire at Glasgow Airport with DriveNow ensures you receive good, honest pricing. We search for the best prices on your chosen date and location to take out all the hard work for you. What's more, you'll not be stumped by any hidden fees before, during, or after your trip. The price you see is the price you get. That leaves you with more money to spend exploring the delights of Glasgow and beyond!
Why Use DriveNow for Car Rental at Glasgow Airport?
We always search for the best rates
100% free booking service with no fees or hidden charges
Comparing rates on rental vehicles for over a decade
Immediate email confirmation and locked in rental rate
Receive drive-away rates (excludes young driver surcharge)
Car Rental at Glasgow Airport and Getting into the City
Once you touch down in Glasgow Airport and have collected your bags, you'll be ready to get the keys to embark on your car hire adventure. You'll only be walking for a few minutes with your luggage, as car rental desks can be found on the ground floor inside the main terminal building. Here you'll find representatives from some of the most popular and trusted operators in the UK including Alamo, Avis, Budget, Enterprise, Europcar, Hertz and SIXT.
The airport is easily accessible, as it sits right next to the motorway. Just a quick drive down the slip road will take you to the M8, leading you straight to the city in around 15 minutes. If you have your sights set on hitting up Edinburgh or the rest of the east, then an hour's drive in the other direction on the same road will take you straight there.
Once you've explored to your heart's content and are ready to head homeward, the layout of Glasgow Airport will ensure there's no confusion to spoil the end of your trip. The car rental drop off area is right opposite to the main terminal, so you can hand over the keys and stroll across the road to check into your flight in a matter of minutes.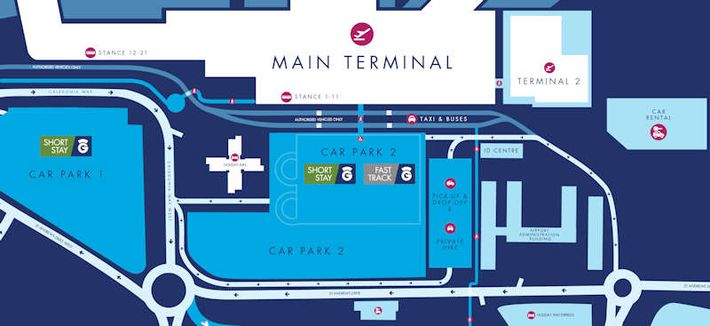 Pick up and drop off your car rental at Glasgow Airport within easy distance of the terminal
Your Guide to the Terminals at Glasgow Airport
Airport
Information
Address:
Paisley, Renfrewshire, United Kingdom
Code: GLA
Telephone: +44 344 481 5555
Location:
Glasgow Airport is located 10 miles west of Glasgow city centre
No. of Terminals: 2
Timezone: GMT/UTC +0:00
If you're flying direct into Glasgow from overseas, Glasgow International Airport will likely be your airport of choice. Although there is also another airport, Glasgow Prestwick, this mainly operates domestic and continental flights. Glasgow Airport is the second busiest airport in Scotland, second only to Edinburgh. Despite this, it is actually larger in size, and deals with more long haul flights than any other airport in the country. Glasgow Airport is home to more than 30 airlines serving more than 120 destinations all over the world. In 2016, 9.4 million passengers walked in and out of its gates.
There are two terminals at Glasgow Airport. Terminal 1, the larger of the two, deals with almost all departures and arrivals from all major airlines. The Scottish regional airline Loganair uses this Terminal as its main hub and head office. Terminal 2 is much smaller and handles a handful of lower cost airlines such as Jet2 and Thomas Cook.
Despite being a relatively large international hub, Glasgow Airport is easy to navigate whether you are arriving or departing. There are no confusing connections to figure out, and the two terminals are within easy walking distance of one another.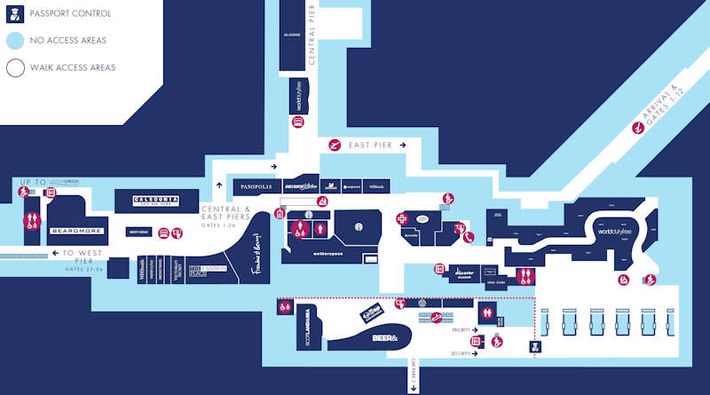 You'll find everything you need at Glasgow Airport within walking distance
Entertainment: Restaurants, Shopping, and More at Glasgow Airport
As we're all told, turning up early to your flight is generally a good idea. You'll skip the stress of running through the airport at the last minute, and give yourself a buffer in case you come upon any traffic en route. The only problem with this organised approach is that you do find yourself with extra time to kill before you board the plane. This can become even more of a pressing issue when you find yourself with a long layover or an unexpected delay.
While wandering some airports can be a bit of a bore, Glasgow has you covered. There are plenty of shops, interesting bars, and restaurants for you to settle into with your feet up while you wait, to make the very most of your last few hours of holiday. Read on to discover some of the highlights of the entertainment on offer at Glasgow Airport to look forward to once you reach the end of your car hire journey.
Clothing and Accessories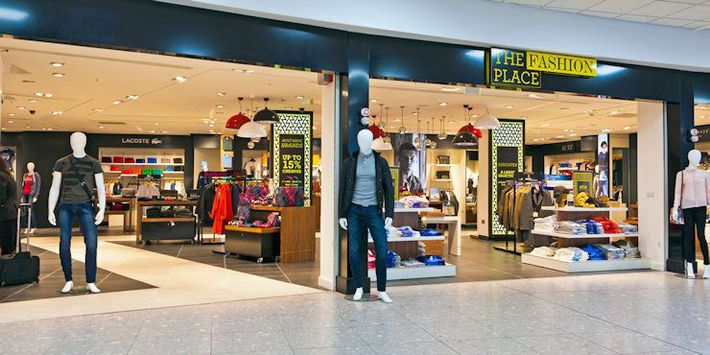 Avoid a packing crisis or just enjoy a spot of retail therapy at the Fashion Place
Source: glasgowairport.com
Misplaced a few things during your trip? Or heading off to warmer climes and realised you've only packed your winter wardrobe? All may not be lost. Glasgow Airport has a variety of shops to cover almost all tastes, budgets, and styles, so with any luck there will be something to solve your crisis. If it's clothes you're after, head to The Fashion Place,where you'll find items from a host of popular designer and high street brands such as Superdry, Lacoste, Armani, Boss Orange, Ted Baker, and Barbour. Of course, you don't have to have to be in need of something for a spot of shopping. Sometimes we need to treat ourselves to help sweeten the fact that the holiday is finally over. Splash out on a new watch or wallet from the World of Duty Free, try on some new sunnies for size at Sunglass Hut, or even go all out for some luxury jewellery from Swarovski.
Health and Beauty
For lovers of makeup, perfumes, and beauty products, the airport is a great excuse to spend excessive amounts of time wandering around and assembling next year's Christmas list. The magic of Duty Free can certainly help, but if you can't find what you're looking for, the trustworthy chemist and beauty store Boots may have the answer.
Gifts
It may not be your intention to buy your child, partner, or parent a last-minute gift from the airport, but let's be honest, it happens to the best of us. In case gift buying has slipped your mind during your travels around Glasgow, you'll be pleased to know that there are a range of options to consider before you take off. Whether it's a new novel from bookshop WHSmith, a deliciously scented candle from Jo Malone, or a shiny handbag from Accessorize, there's plenty at Glasgow Airport to help you stay in the good books.
Wi-Fi
Even with the best shops at your fingertips, sometimes all we want to do at the airport is relax, scroll through holiday photos, or have a chat with friends at home. This is a lot easier with the help of Wi-Fi, which thankfully can be accessed free of charge at Glasgow Airport for up to 60 minutes.
Restaurants, Cafes, and Bars in Glasgow Airport
Travelling can be tiring work. At some point, you might want to kick back and relax with a coffee and a snack as you wait for your boarding gate to open. Or perhaps you've arrived at Glasgow Airport with a huge appetite and are ready to get stuck into a huge meal and a beer or two. Whatever your dining requirements, you should be able to find something that takes your fancy from the wide range at Glasgow Airport.
Caledonia Bar and Restaurant
For a casual, relaxing bite to eat with plenty of space should you wish to get some work done, Caledonia Bar and Restaurant has plenty of options. You'll find everything from Scottish cooked breakfast to classy cocktails, catering to travellers from 4am onwards. If your phone or laptop has run out of juice on your travels, you'll also be able to recharge with one of the numerous handy outlets. What's more, the restaurant and bar has an impressive panorama style window, allowing you to take in views of the runway and hills beyond while you savour your breakfast, lunch, or dinner. You'll find the Caledonia located just after security.
Deli Kitchen Café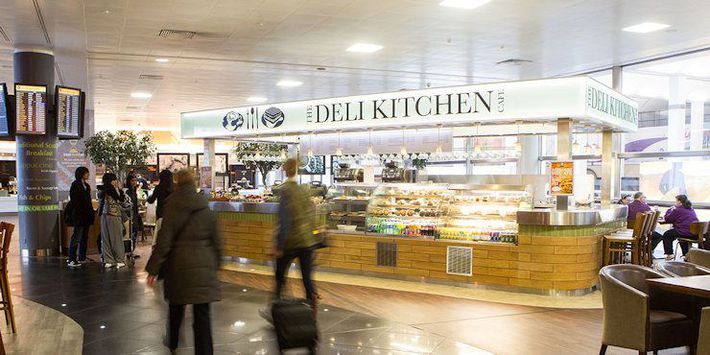 Pick up a sandwich, salad, or coffee on the run at Deli Kitchen Café
Source: glasgowairport.com
If you find yourself short of time before your flight but still need a bite to eat, head to the Deli Kitchen Café. Here you'll find the usual lunch items such as baguettes, wraps, coffees, and cakes. There are tables and chairs if you have a bit more time on your hands, and it's ideally located just before you go through security, so friends and family can come along and grab a coffee with you before you go.
Fresh Food Central
If you've awakened your taste buds to the joys of a cooked Scottish breakfast during your Glasgow hire car adventure, then you might want to sneak in another one just before you head home. If this is the case, Fresh Food Central is your go-to. The open, food court style dining area won't be the most romantic place you've ever eaten in, but you'll be able to get your fill of bacon, sausages, eggs, and black pudding without any added fuss. Fresh food Central serves breakfast until 11am, after which there are a variety of quick, traditional hot meals and snacks.
James Martin Kitchen


For fresh sandwiches, soups, pies, and all things British, pop into James Martin Kitchen
Source: glasgowairport.com
Airport food isn't always known for being the best quality, but it's not always selected and supervised by famous chefs. James Martin Kitchen was originally set up in Stansted Airport by popular TV chef James Martin, and was such a hit that he went on to open one in Glasgow Airport, too. His focus in this Café is on quality British food, using the most loved recipes and only the freshest produce. Located after security in the airport and open from 4am until the last flight, it's a great place to come and wave your goodbyes to hearty British food.
Glasgow Airport Car Rental Locations
Discover amazing experiences in Glasgow Airport