Car Hire Edinburgh Airport
Search for Car Rental in Edinburgh Airport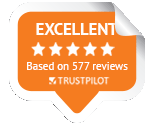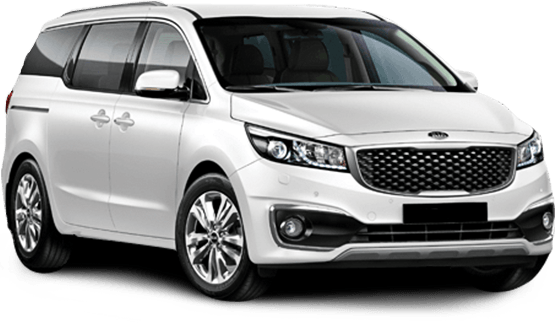 Explore Edinburgh with car hire from DriveNow

Not many visitors travel to Scotland without a visit to the iconic capital city of Edinburgh. A city steeped in history, magnificent architecture, winding cobbled streets, and enough tours and attractions to keep you going for months; Edinburgh is a real delight.
Edinburgh is a city with something to suit almost any kind of traveller, whether it be a seasoned pro with dozens of countries under his or her belt or a youthful visitor. If you're a history buff, you could spend days wandering through castles, monuments, museums, and famous historical sites, or visiting the haunts of some of Scotland's most famous poets, writers, and musicians.
If history isn't your thing, then just a walk around the city is a treat in itself. Compared to other major UK cities like London or Manchester, Edinburgh is surprisingly small. While this might sound like a negative, when it comes to travelling, it's actually not. Almost all of the most popular attractions are confined to an easily walkable central area. Arthurs Seat and Calton Hill are just a few of the more famous spots where you can relax and soak up some atmosphere, taking in magnificent views of the whole city. Young visitors are also well catered for with world famous attractions like the Edinburgh Zoo, Dynamic Earth, and Camera Obscura.
Of course, another advantage of a trip to Edinburgh is the opportunity it presents to explore the wilder parts of Scotland. Only a few hours' drive outside the city you'll find yourself immersed in some of the most rugged and beautiful scenery in the world. Road tripping Scotland and the surrounding islands is a feature on many a bucket list, and a after a visit to the mountains, glens, and whisky distilleries, you'll soon see why.
One of the best ways to explore Edinburgh and beyond is to organise your own transport. Organising to rent a car in Edinburgh allows you to work to your own itinerary without worrying about public transport timetables. There are plenty of options for picking up the keys within the city. But one of the best and easiest ways to make sure you have access to a great set of wheels is by taking care of it after you land. Edinburgh Airport car hire gives you the transportation you need to see all the sites in and around Scotland's capital.
Booking your car rental at Edinburgh Airport in advance through DriveNow means that you won't have any hassle, last-minute arrangements, or extra charges at the airport. Not only that, but you won't need to arrange any transfers to your next destination either, as you can simply stroll out of the terminal, grab your keys, and get going.
Here's your guide to organising car hire at Edinburgh Airport to ensure your Scottish adventure starts in style, as well as a bit of insight into what you need to know about the airport itself.
Find and Compare Cheap Car Hire at Edinburgh Airport with DriveNow
DriveNow makes it quick, easy, and convenient to arrange car rental at Edinburgh Airport. With more than 14 years of experience arranging car rentals, we work with the most trusted operators in the business to bring you a huge selection of makes, models, sizes, and prices. Our partnerships with all the rental providers at Edinburgh Airport means that you're getting the widest possible selection of reliable, quality vehicles to pick and choose from.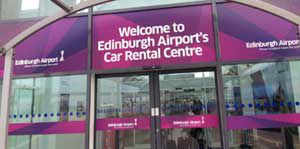 Collecting your Edinburgh Airport car rental is quick and easy
What's more, the booking process is super simple. With our easy-to-use interface, you can browse all the rental vehicles available and then compare them to find one that fits your needs and budget.
Another reason to choose DriveNow for your car rental at Edinburgh Airport is the good, honest pricing we provide. We search the web for the lowest price available for your date and destination, and only charge you the price you see when you make your booking. Even better, you won't be hit with any hidden fees before, during, or after your trip, leaving you with those all-important extra pennies to spend on your holidays!
Why Use DriveNow for Car Rental at Edinburgh Airport?
Guaranteed lowest rates
100% free booking service with no fees or hidden charges
Objective and impartial rate comparison
Reservations team is there to help and based in Australia
In most instances you pay when you collect the vehicle not when you book
Receive drive-away rates (excludes young driver surcharge)
We've been helping travellers get the best deals on car hire since 2003
When you make the choice to book cheap car hire at Edinburgh Airport, you're giving yourself one less thing to worry about when planning your travels. Get online and start comparing the great prices of rental cars at Edinburgh Airport and get your holiday off to a flying start.
Car Rental at Edinburgh Airport and Getting into the City
Once you've picked up your bags and strolled through the terminal, you'll be ready to get the keys to your car and hit the road. Car rental at Edinburgh Airport is located behind the multi-storey car park, connected to the main passenger terminal by a covered walkway (5 minute walk) past the Tram terminus. Just follow the signs to direct you from the domestic arrivals area to the left and you shouldn't have any trouble finding your way.
At the rental desks you'll find representatives from all the UK's major trusted car hire operators including Alamo, Avis, Budget, Enterprise, Europcar, Hertz, Keddy (by Europcar) and SIXT offering you the widest possible choice for your car rental needs in Edinburgh. The rental area has recently undergone a revamp, meaning all the operators are now conveniently in one place and in a pleasant, contemporary area.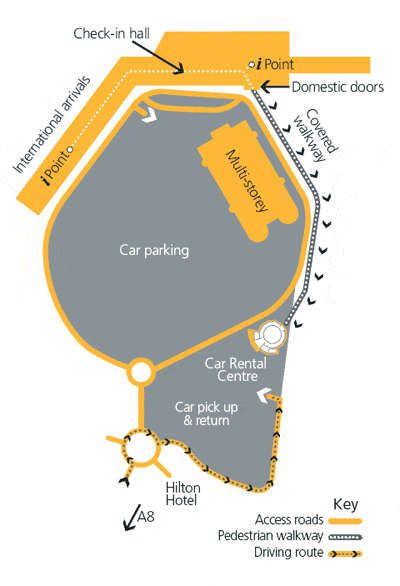 There is a convenient centralised area to collect your hire car at Edinburgh Airport, making for a quick getaway so you can start enjoying your holiday
Source: edinburghairport.com
Once you've got the keys to your new vehicle, it's time to hit the road. If you're heading straight into the city centre, you only have a short 8 mile journey on your hands until you're right at the heart of the action. From your car pickup area, you'll take the A8 Glasgow Road for around 25 minutes. Your travel time will be even less if you are staying on the outskirts of the city or in the New Town.
If you're heading straight off to explore other parts of Scotland, for example the neighbouring city of Glasgow, it's a smooth 45 minute drive along the M8 or 20 minute drive to the new Queensferry Crossing Bridge across the Forth.
Your Guide to the Terminals at Edinburgh Airport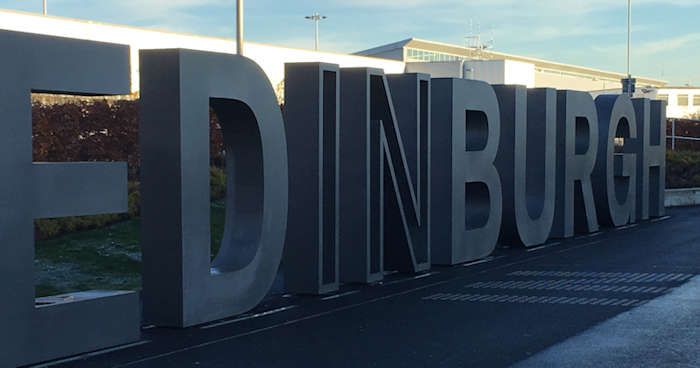 As you might expect from the capital city, Edinburgh Airport is the busiest structure of its kind in the country. It is also the sixth busiest in the UK, operating both domestic and international flights to 130 destinations. The most popular and frequent routes involve the hop across the border to England, with the top three flights running to London Stansted, Heathrow, and Gatwick. There is an average of 53 flights both to and from London every single day!
Despite all this, Edinburgh Airport is pleasantly easy to navigate. This is mainly due to the fact that there is only one terminal and two runways. This means that whether you're arriving or departing or both, you won't have far to walk to get to your departure lounge or the all-important car rental desks.
Airport
Information
Address:
Ingliston, Edinburgh Scotland EH12 9DN
Code: EDI
Telephone: +44 844 448 8833
Location:
Edinburgh Airport is located 8 miles west of Edinburgh
No. of Terminals: 1
Timezone: GMT/UTC 0:00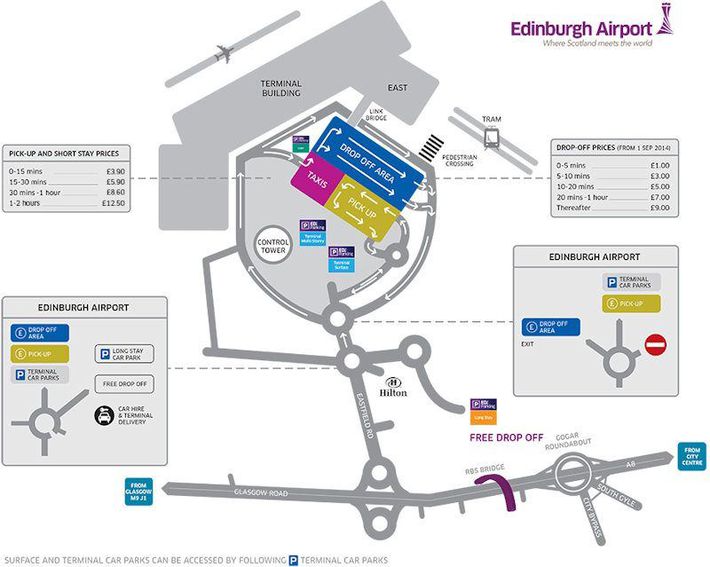 Navigating Edinburgh Airport and arranging your car hire is quick and easy
Entertainment and Amenities: Restaurants, Shopping, and More in Edinburgh Airport
It's much better to be way early for your flight than running through the terminal only to see that you've missed boarding by a minute or two. But being early also means spending a fair bit of time hanging around the terminal waiting to get on the plane. Because of this, it's always good to know that wherever you're heading has some good shopping, sound places to eat, and a few drinks to occupy you should you find yourself with some extra time there.
While Edinburgh Airport might not have the huge size and selection of some of the larger UK airports, there's pretty much everything you need to spend a pleasant few hours. Here's a roundup of what you can expect to find at Edinburgh Airport.
Restaurants, Cafes and Bars
All Bar One


Enjoy a beverage or two and kill some time at slick city bar All Bar One
Source: allbarone.co.uk
All Bar One is a well-known and popular chain in the UK, where you'll find good food and drinks in a stylish, sophisticated setting. The airport branch is no exception, offering a relaxed but trendy atmosphere where you can indulge in a tasty brunch, quick coffee, or full meal with cocktails. No matter if you're celebrating an occasion and want to get your trip started right or just looking for a quick pre-flight meal, there'll be something for you. Just don't enjoy yourself too much, or you might forget you have a flight to catch!
Cafes: Starbucks, Caffe Nero, Costa, EAT
If you've not got time for a sit down meal but still need something to keep you going before your in-flight food, you're in safe hands at Edinburgh Airport. There are a range of coffee and food chains held within that can take care of all your lunching, snacking or caffeine fix requirements. Enjoy a quick latte and muffin from Starbucks, a toasted sandwich from Costa, or a healthy soup or porridge from EAT.
Wetherspoons
Wetherspoons is another well-known classic establishment in Scotland's food and beverage scene, and the hive of activity in many towns and cities throughout the country. This pub and restaurant is a lively, relaxed place to grab some food or enjoy a few drinks. You'll find just about every type of traveller in there, from families eating fish and chips to hen's parties kicking off their holiday in style.
M&S Simply Food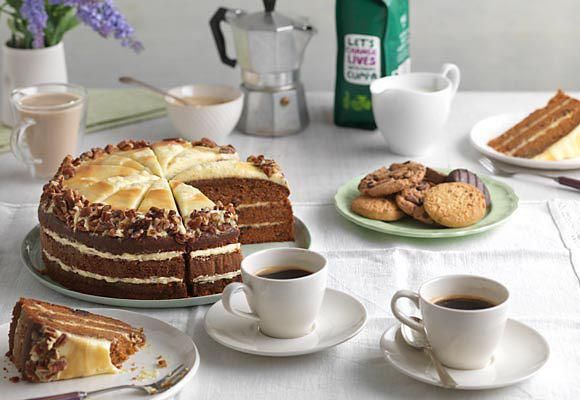 Stock up your suitcase with popular treats and snack at M&S Simply Food
Source: marksandspencer.com
Ask any Brit about the place to go to pick up a great lunch or snack on the go, and they'll very likely point you in the direction of M&S Simply food. Famous for creative, tasty meal deals and irresistible treats, the food hall of this department store is a bit of a national treasure. Stock up your suitcase with some of their well-loved 'Percy Pigs' or snack boxes and be prepared to be very popular when you return to your home turf!
Flutes and Tails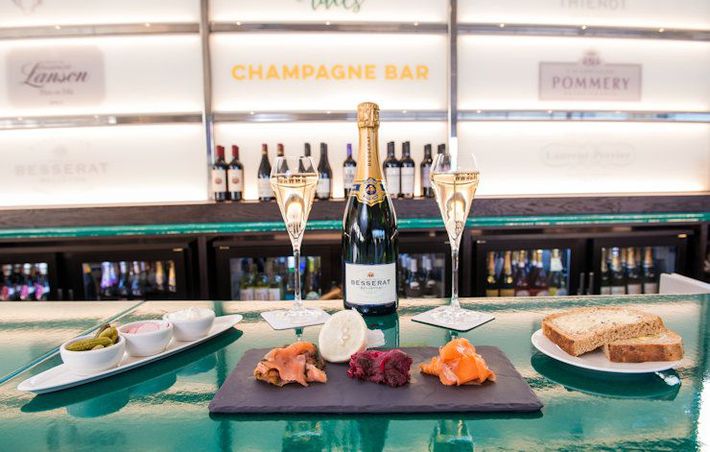 Indulge in a few glasses of bubbly at Flutes and Tails bar and restaurant in Edinburgh Airport
Source: edinburghairport.com
If you've still got a few GPB left over to spend from your trip, or perhaps feel you haven't treated yourself quite as much as you would have liked, what better way to do so than pulling up a chair at a champagne bar? Flutes and Tails is a speciality bar located in the middle of the departures lounge in Edinburgh Airport, meaning any baggage or passport stresses are out the way and you're free to relax and enjoy yourself. Tuck into a range of alcoholic or non-alcoholic beverages and sample some of Scotland's finest seafood, cheeses, and meats.
Shopping 'til You Drop and other Amenities at Edinburgh Airport
If you've over indulged on haggis or had one too many whiskies during your stay in Scotland, eating and drinking might not be at the top of your agenda. Luckily, there's more to Edinburgh Airport than wining and dining. Treat yourself to a wander round some of the UK's best-loved designer names or stock up on some unique Scottish gifts to take home to your family. Here are just a few of the selection of shops you'll find at Edinburgh Airport.
Jo Malone London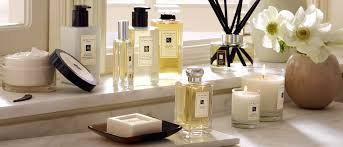 Give the gift of a beautifully scented candle from Jo Malone
Source: jomalone.co.uk
For a luxurious gift for yourself or a treat for a loved one, head to the well-loved and respected candle maker Jo Malone. A fabulously British brand, a Jo Malone candle adds a touch of class to your home, and a delicious scent along with it! If candles aren't up your street, there are plenty of other pleasant smelling gifts to choose from.
Scottish Fine Gifts
If you're looking to pick up some last-minute gifts for friends or family back home, there's no need to panic buy a Toblerone at duty free. Scottish Fine Gifts has a great selection of traditional Scottish products, homewares, and accessories that will show them you've been thinking about them during your trip. Alternatively, pick up yourself some unique momentos of your visit in the form of whiskies, clothes, or food to keep your memories alive.
Wi-Fi
Gone are the days of scrambling for change for a phone box to get in touch with friends when you arrive at the airport. These days, you can stroll off the plane and instantly connect to a Wi-Fi network on your own phone. Then you can send messages, let family know you've arrived, or even upload that all-important Facebook status. Edinburgh Airport offers two hours free Wi-Fi via the 'Edinburgh Airport' network, and if you need longer you can purchase additionally.
If you don't have a mobile device you can also use a Surfbox internet terminal to get connected.
Frequently asked questions when hiring a car at Edinburgh Airport
Common Questions
Which car rental companies are available at Edinburgh Airport?
DriveNow works with the top car companies in the UK to ensure the best rates for your hire car. Our car rental partners at Edinburgh Airport include:
Alamo
Avis
Budget
Enterprise
Europcar
Hertz
Keddy by Europcar
Sixt
How old must I be to rent a car in the UK?
You can rent a car in the UK if you are at least 21 years old, but there are surcharges for drivers under age 25 and the choice of cars may be limited.
Do I need an international drivers permit (IDP)?
If your licence is in English, and is a full licence, you do not need an IDP when you rent in the UK. However, if it is in another language you will require an IDP. You should carry both your licence and the permit when you drive.
Are there any important driving rules?
Cars on UK roads drive on the left. Distance and speed are measured in miles. However, petrol is measured in litres.
If you are on a motorway, the speed limit will be 70 mph. For major highways, the limit is 60 mph and in urban areas you don't want to exceed 30 mph unless otherwise signposted. Speed limits across England, Northern Ireland, Scotland and Wales are uniform and enforced with speed cameras.
Seatbelts are required, and if you have children under 12 years old or less than 135 cm high, they must be fitted into a child booster seat. This can be included in your rental car booking.
Edinburgh Airport Car Rental Locations
Discover amazing experiences in Edinburgh Airport