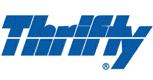 Toyota Kluger - 5 Door
(or similar)
DriveNow has great drive away daily rates on the Thrifty Full Size Wagon Car Hire fleet including the Toyota Kluger.

Instantly compare the latest daily rates released by Thrifty on their Toyota Kluger rental against vehicles in the same Full Size Wagon car rental class from Australia's other leading car rental companies.
Vehicle Features
Capacity

7 People

Doors

5 Door

Transmission

Automatic

Body Style

Wagon

Engine

4.0 litre

Climate Control

Air-Conditioning

Fuel Consumption

11.6 litres per 100km

Luggage

2 large & 2 small suitcases

ANCAP Rating

4-STAR

Green Rating

Read more about our Carbon Emission Car Eco-Ratings
Please note that vehicle types and specifications are given as a guide only. Not all vehicles are available from all locations. Vehicles can be reserved by car group only, specific vehicles cannot be guaranteed. Images are an indication only.