HEARD the saying west is best? Well Perth locals will testify to that. Their city boasts a thriving beach culture, a smorgasbord of restaurants and great pubs and clear blue skies as you watch the sun set on the water. It's a haven for sun worshippers and wherever you look you're guaranteed a smiling face. It's little wonder.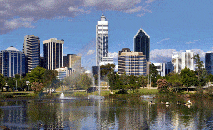 Nestled alongside the Swan River 20km (13 miles) inland of the Indian Ocean, the climate is Mediterranean, which means for most of the year the city's weather is fine and sunny - in fact, the sun even makes its presence felt during a brief, mild winter.
The city leaps to life in the evening with an eclectic mix of cuisine and culture and in the suburb of Northbridge or south of the city in gorgeous portside Fremantle. Up high on the edge of town nature summons locals and visitors alike to soak up some panoramic views from King's Park, as you kick back and relax in the Botanic Gardens. Then, there's a plethora of options - watch some cricket or footy at the WACCA stadium, hit the shopping strips, stroll through Perth Zoo or the Old Mill, take a river cruise on the Swan and so much more.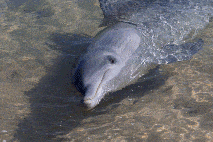 West Australians believe their vast, fascinating state is a country in its own right and it all begins in beautiful Perth - after all, the nearest capital city is more than 2000kms (1300 miles) away in Adelaide (South Australia). Which brings us to another point of the magical attractions that are found north, south, east and west of Perth. There's the splendor of the Margaret River wine region in the south to a short ferry ride to tourist hotspot Rottnest Island, or the harsh beauty of desert country inland and some amazing fishing communities as you head north along the coast to such places as Monkey Mia with its cavorting dolphins.
Cuisine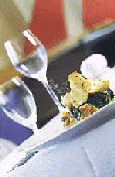 ANY city beside the sea, which also has a river winding through its heart, promises seafood of the highest order. Perth certainly fulfils that promise, but that's merely the beginning of its culinary clout. There's unforgettable steakhouses, sumptuous Asian fare, notorious "pub meals" and, of course, great fish 'n' chipperies to rival the country's best. Here's a selection of tasty hotspots to tantalise the taste buds.
Matsuri As far as Japanese goes, Matsuri is a giant of the game. Situated in Hay St in St Georges Terrace, it runs alongside the prestigious QV1 courtyard and is always busy - a sure sign that the food is good, of course! Elegant with floor-to-ceiling windows, in a sleek, impressive design that's not over the top, you are guaranteed the best sushi, sashimi, katsu and teriyaki dishes in Perth. Also provides a take away option if you're looking for quality food on the run.
The Pony Club You will talk yourself a little hoarse (pardon the pun) when you rave to friends about this dining experience. The Pony Club brings its unique dining experience to Beaufort St's eateries with a mix of Spanish tapas - a "grazing" style of eating where you can eat a lot, or a little, with one friend, or several - and its exquisite decor of chesterfield couches, oil paintings and chandeliers. As its website suggests, it will "have you believing you've stepped into a gentleman's polo club".
Indiana Cottesloe Beach This sea charmer almost sits on the white sand at beautiful Cottesloe Beach. The restaurant offers everything from freshly shucked oysters and Singapore chilli mudcrabs to char grilled West Australian rock lobster and hearty eye fillet steaks. A fine selection of WA wines complement a delicious menu. The old colonial building has exceptional views and a grand fireplace to warm you during those cooler evenings.
Char Char Bull Hailed as "Carnivore Heaven", Char Char Bull sits right on the wharf at Fremantle's popular Fishing Boat Harbour. Here you can experience the true meaning of surf and turf! There's a wide range of barbequed prime beef, duck and kangaroo, wood-fired gourmet pizzas and fresh local seafood.
Shopping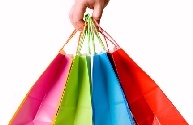 THERE'S no shortage of shopping options in Perth, but Murray and Hay Street Malls are the main hubs. These two malls are closed to traffic and each offer a broad choice of specialty stores. A number of arcades run off either mall and link the city streets.
Nearby alternatives to city shopping include Subiaco, Claremont and Fremantle which all offer a vast array of shopping options. While Subiaco and Claremont are known for their clothing boutiques, Fremantle is known for its arts, crafts, bookshops, duty free stores and souvenirs.
King Street is an option for quirky gifts, clothing and home wares and the historic street also is home to designer boutiques like Cartier and Louis Vuitton.
Markets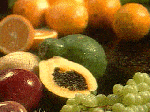 Fremantle Markets has been a "Freo" icon for many years and offers just about everything from fresh and interesting foods to crafts and gifts. There's also the buskers and artists who contribute to the cultural experience which is steeped in history and tradition. Friday 9am - 9pm, Saturday 9am - 5pm, Sunday 10am - 5pm. Monday Public Holidays 10am - 5pm. Corner of Henderson St and South Tce, Fremantle.
Gosnells Art Markets is an original art and craft market and there is live music and free children's activities to keep everyone entertained. Every second Saturday of the month (except January) 10am-4pm City of Gosnells Town Square (adjacent to the Agonis)2232 Albany Highway, Gosnells.
Perth City Markets Perth City Markets bring high quality markets to the Perth cultural heart and central shopping precinct each weekend. Sift through antiques, collectibles, books, stationery, crafts, fresh food and produce, home wares, furniture, handcrafts, food products and preserves, health and wellbeing products and much more. Perth Cultural Centre Precinct, adjacent to the Art Gallery of Western Australia and Alexander Library.
Car Rental
Western Australia is one of the largest State's in the world and there's no better way to explore it than to have your own means of transport. Snap up the very latest Perth Car rental deals with DriveNow, Australia's home of discounted last minute car hire and campervan rental. Book your car or campervan hire with DriveNow prior to your trip and the rest is easy once you arrive at one of the many car rental pick up points around Perth or at Perth's Domestic and International Airport. All the major car rental companies have branches conveniently located in the city centre.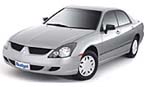 DriveNow's innovative rate screen lets you instantly compare rates, vehicles and suppliers in a clear, concise and no-nonsense manner. The booking process is quick, secure and easy with everything up front and no hidden charges, fees or surprises. An email confirmation provides you with all the details of your booking and where to collect your vehicle. DriveNow covers all major cities and airports in Australia, none more so than Perth and Western Australia, providing travellers with the perfect vehicle for hiring a car.
Entertainment
WHETHER you choose to pop your dancing shoes on or don your "drinking boots" as the Aussie vernacular goes, Perth is the place to party.
Northbridge is the first place that pops up for sheer entertainment value and it hosts a range of nightclubs, pubs, cafes and eateries, presenting a mix of cultures and cuisines.
One of Perth's most popular (and most photographed) venues is the Brass Monkey. Here you can monkey about in funky bars, go upstairs for a cafe bar, sports bar, balcony area and a courtyard. Then there's the Monkey's Grapeskin wine bar. Check out Durty Nelly's Irish Pub for contemporary Irish dining, ales, lagers and stouts, live entertainment amid a friendly Irish atmosphere.
You can't go past The Streets Network homepage for a variety of pubs, bars, nightclubs and dance venues.
Go a little South of Perth to Fremantle for more nightclubs and bars, including The Metropolis nightclub and famous Little Creatures Brewery and Restaurant.
And remember it is more than a bunch of nightclubs and pubs that makes Perth special for nightlife. For something a little more refined, the West Australian Symphony Orchestra performs a regular program of from its home at the Perth Concert Hall. Each year the Perth International Arts Festival draws enormous crowds and features music, visual arts, dance, circus among many more enticing attractions.
Accommodation
Perth is a relaxed city with a good variety of accommodation options to suit most travellers, with a sophisticated hotel scene. The Crown Metropol and Crown Promenade at the Crown Entertainment Complex is arguable the most prominent of hotels along with the 5 star Duxton Hotel.
The City Centre offers a hotel or two in each City block, most located at the East Perth end of the CBD, many with breathtaking views of the Swan River. Boutique accommodation can also be found in the nightclub district of Northbridge or in South Perth offering view of Perth's skyline.
There are motels and resorts located in the beach areas such as Scarborough and Sorrento. Private self-contained house accommodation can also be found throughout the Perth metropolitan area as well as motels near Perth Airport. For more information on Perth Accommodation, please visit WA Holiday Guide.