vehiclePageRef = letsgo-au;Cruiser | supplierCode = letsgo-au | vehicleCode = Cruiser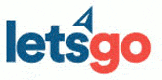 This incomparable 3 berth fully self-contained campervan has all the features of a motorhome. It can accommodate up to 3 adults, has a shower & toilet and 240 volt air-conditioning. It has huge storage areas for luggage and is very economical to operate.
Please note: Let's Go Motorhomes sources vehicles for this category from a number of different vehicle manufacturers. The images, and layouts shown should be used as a guide only. Specific vehicle styles, layout configurations and interior design may vary to that shown.
Day and Night Floor Plan