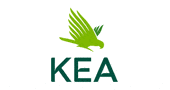 KEA Campervan Hire in Australia
After 21 years of successful operations Kea Campers has been merged into the Maui Motorhome fleet, a sister company under the THL umbrella organisation. Both brands share the same values, dedication to delivery of excellence in service and a range of vehicles to meet the needs of even the most discerning of travellers. If you are one of the many thousands of loyal KEA Campers past clients you will find Maui more than equal to delivering the same levels of service.
Kea locations
Insurance Options and Vehicle Bonds
The excess insurance reduction options are highly recommended for peace of mind in the event of an accident. These vary, starting from $28 per day, full details are available during the selection and booking process.
A Bond is required on any vehicle hired at pick up. If paid by Credit Card this will be debited and reimbursed on return of the vehicle. The Bond reflects (and is reduced by) the insurance excess option taken. If no excess option is taken a bond of $7500 is required. Bonds are deposited directly with the vehicle supplier.
Bonds are payable directly to KEA Campers who accept cash, AU$ traveller's cheques (both forms require renter's passport to be presented) and credit cards. Cheques are not accepted.
IMPORTANT - KEA advise that the renter is fully liable for any damage to the KEA Campers vehicle or third party property if:
1. The terms of the rental contract are breached. 2. Damage to the vehicle is caused by careless, wilful or reckless driving. 3. Driving under the influence of alcohol or drugs. 4. Driving on restricted roads. 5. Water submersion or salt water damage caused through own fault. In case of any damage to the KEA Campers vehicle or third party property a second bond will be collected to cover the excess for any subsequent damage.
On the Road - What's Included
KEA vehicles are well equipped with the essentials. There are some variations depending upon the features of the rental vehicle. In essence you can expect the following:
Unlimited Kilometres
Vehicle insurance with Excess
No Additional Driver Fees
Customer Roadside Care 24 x 7
Travel Wallet & information Pack
Full Water Tank & Gas Bottles
GST
3 % Administration Fee
Credit Card Fee
Vehicle cleaning and grooming fee
10 % Discount off powered and un-powered sites at BIG4 Holiday Parks and toilet chemicals
Radio Safety Beacon (4WD vehicles only)
Sleeping: Linen & Bedding, Duvets or sleeping bags can be requested, Bath room Towels
Kitchen: Plates & Bowls, Cups & glasses, Cutlery, Bottle/Can opener, cooking utensils, pans & Frying pan, Kettle and tea towels
Living: Dustpan & brush, Bucket & plastic containers, clothes line and pegs, fire extinguisher, matches, vehicle guides and road maps.
On the Road - What's Not Included
There are optional extras available from Kea including the following, generally charged on a per rental basis these include:
Outdoor Table
Outdoor Chair
First Aid Kit
Child/Booster Seats
4WD Recovery Kit
GPS Sat Nav