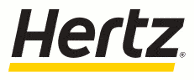 DriveNow ensures you can compare features & rental pricing on the Hertz Toyota 86 against the rest of the Hertz fleet and also with similar vehicles from other leading Australian Rental companies. Then book online quickly and easily to secure the very latest deals available backed by DriveNow's lowest price guarantee.
Vehicle Features
Capacity

4 People

Doors

2 Door

Transmission

Automatic

Body Style

Sedan

Climate Control

Air-Conditioning

Audio System

Dashboard CD/Radio

Air Bags

Front, Front Side & Curtain Air Bags

Power Steering

Power Steering

Luggage

1 Medium & 1 Small suitcases

Steering Wheel

Multi-Function Steering Wheel

Entry

Central & Remote Locking

Windows

Power Windows

Seats

Driver Seat Electronic Power Adjustment

Cruise Control

Braking

Vehicle Dynamics Integrated Management

Traction Control

Vehicle Stability Control

Auto Headlights

Mirrors

Power Mirrors

Trip Computer

Multi-Function Trip Display

ANCAP Rating

5-STAR

Green Rating

Read more about our Carbon Emission Car Eco-Ratings
Please note that vehicle types and specifications are given as a guide only. Not all vehicles are available from all locations. Vehicles can be reserved by car group only, specific vehicles cannot be guaranteed. Images are an indication only.