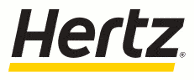 DriveNow has the latest drive-away rates on the Hertz Prestige Car fleet including the Holden SV6.

Compare the lowest rates on Hertz's Holden SV6 with Australia's other leading car rental companies.
Vehicle Features
Capacity

5 People

Doors

4 Door

Transmission

Automatic

Body Style

Sedan

Climate Control

Air-Conditioning

Audio System

CD/Radio

MP3 Adaptor

MP3 Player Input

Air Bags

Dual/Front Side Air Bags

Power Steering

Power Steering

Luggage

2 Large & 2 Small suitcases

Steering Wheel

Leather Multi-Function Steering Wheel

Entry

Central & Remote Locking

Windows

Power Windows

Cruise Control

Braking

ABS & Electronic Breakforce Distribution

Traction Control

Traction Control System

Auto Headlights

Mirrors

Power Mirrors

Bluetooth

ANCAP Rating

5-STAR

Green Rating

Read more about our Carbon Emission Car Eco-Ratings
Please note that vehicle types and specifications are given as a guide only. Not all vehicles are available from all locations. Vehicles can be reserved by car group only, specific vehicles cannot be guaranteed. Images are an indication only.