A Guide to Car Hire Eco-Ratings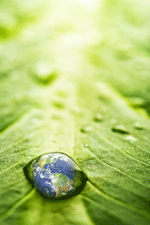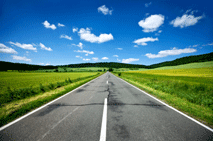 The Australian Government's Green Vehicle Guide is a great tool to help you find out the Greenhouse Carbon Emissions of rental cars from our partners in Australia.
All vehicles in Australia are subject to a set of national standards covering environmental and safety standards. The carbon emission results from this testing are published on the Australian Federal Government's Green Vehicle Guide website, www.greenvehicleguide.gov.au.
The overall Eco-Rating assigned to each vehicle is calculated from a vehicle's Air Pollution and Greenhouse Gas emission scores as prescribed by the Green Vehicle Guide. These scores range from less than 5 through to greater than 16 and are banded into Ratings from 1 to 5, where 5 is the highest rating (vehicles having the least impact on the environment) and 1 the lowest. See below for further details on the ratings.
Tip: Generally vehicles equipped with manual transmission produce better ratings than the same model equipped with an automatic transmission. Where no stars are listed information is unavailable on that particular vehicle make and model.
---

5 Star - Air Pollution and Greenhouse gas emission score of 16 or more.
2018 Vehicle examples: Toyota Prius, Toyota Yaris

4.5 Star - Air Pollution and Greenhouse gas emission score of between 15 and 16.
2018 Vehicle examples: Toyota Corolla Ascent

4 Star - Air Pollution and Greenhouse gas emission score of between 14 and 15.
2018 Vehicle examples: Toyota Camry Altise, Mitsubishi Lancer, Toyota Aurion

3.5 Star - Air Pollution and Greenhouse gas emission score of between 11.5 and 14.
2018 Vehicle examples: Hyundai Getz, Holden Commodore, Toyota Tarago

3 Star - Air Pollution and Greenhouse gas emission score of between 9.5 and 11.5.
2018 Vehicle examples: Kia Carnival, Ford Falcon, Holden Calais

2.5 Star - Air Pollution and Greenhouse gas emission score of between 8 and 9.5.
2018 Vehicle examples: Ford Territory, Ford Falcon Ute

2 Star - Air Pollution and Greenhouse gas emission score of between 6.5 and 8.
2018 Vehicle examples: Nissan Pathfinder

1.5 Star - Air Pollution and Greenhouse gas emission score of between 5 and 6.5.
2018 Vehicle examples: Nissan Patrol

1 Star - Air Pollution and Greenhouse gas emission score less than 5.

---