vehiclePageRef = Britz;Traveller | supplierCode = Britz | vehicleCode = Traveller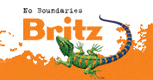 You will LOVE the Traveller. Room for the whole gang, perfect for a family of 6. Perfect for the family summer holiday.
Please note: Britz sources vehicles for this category from a number of different vehicle manufacturers. The images, and layouts shown should be used as a guide only. Specific vehicle styles, layout configurations and interior design may vary to that shown.
Day and Night Floor Plan