Brisbane City Guide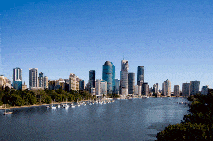 ONE needn't bother telling Brisbane people how lucky they are. Of course, they know it only too well and are proud to belong to Australia's third-largest city. Brisbane sits in a tropical landscape which also just happens to be on arguably the most alluring coastal position in the country. Commonly known as the "holiday state" and nicknamed "Brisvegas" by Aussies due to its glamour and mighty tourism pull, there's little wonder why hordes of pasty southerners flock here.
Quite simply, it's for the reason that Brisbane's sunny, warm climate complements its pristine beaches and cool waters of the river weaving its way through town. Brisbane also serves up a big-city package containing a thriving nightlife, bustling arts scene.
and laid back culture, a variety of sports, tantalising restaurants and superb shopping. Need we say more? Indeed, a big factor in what sets it apart from big city cousins Melbourne and Sydney is the fact Brisbane's inner city population has a lower density. There's room to move. Room to breathe. Room to relax and enjoy all the treats it has to offer. Oh, and let's not forget the numerous attractions that Brisbane is gateway to such as the most exquisite resort islands in the world, a tropical rainforest further inland, nearby theme parks and white, sandy beaches that stretch along the coast in both directions.
There's much that Brisbane calls its own, too, from renowned sports arena known as "The GABBA" (taken from the suburb name of Woolloongabba) which plays host to cricket and football, the mighty sports teams themselves including the Queensland Bulls for cricket, Brisbane Lions for Australian football and Brisbane Broncos for rugby league.
For a cultural point of difference, Brisbane even hosts an annual Mower Races event as part of its Australia Day celebrations in January. Geographically, Brisbane is located in the south-eastern corner of beautiful Queensland, the state that attracts more visitors domestically and internationally than any other in Australia. It has a population of about 1.8 million and its major industries are tourism (queenslandholidays.com.au) and a mix of blue and white collar industries including financial services, science and information technology, education, rail as well as many more.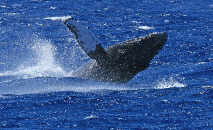 Even the whales endorse this place. Hire a car from DriveNow.com.au and cruise up the coast for half an hour to Moreton Bay where the magnificent Southern Humpback whales migrate to and from Antarctica. These gentle giants of the deep make their way through our warm waters to feed, mate and play in the crystal clear blue sea around the Redcliffe Peninsula area.
Cuisine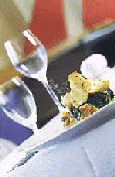 AL FRESCO dining, casual fare, refreshing dinner cruises to five star restaurants exuding sophistication and exquisite food - Brisbane certainly is peppered with variety when it comes to eating. Like most Australian cities, particularly the bigger ones, the multi-cultural nature of its society means there's much to choose from including Thai, Chinese, Indian, French, Italian, traditional Australian, Turkish and more. Better still, Brisbane is a little cheaper than your higher class establishments found in Sydney and Melbourne.
The Fortitude Valley area, namely Eagle Street Pier, boasts award-winning dining venues at Cha Cha Cha's Cha Cha Cha's, Ecco Bistro and Customs House Brasserie.
Like all good Chinatowns, Brisbane's has a range from traditional dishes to new techniques and there are other Asian cuisines other than Chinese including Thai, Malaysian, Cambodian, Vietnamese and Laotian. For DriveNow recommendations, we suggest Oyama (for splendid Japanese), Thai-We-Rat (Thai) and King of King's (superb yum-cha).
Elsewhere, there's a buzz surrounding the originality and interesting meals also being served in Adelaide St, South Bank - Ahmet's Licensed Turkish Restaurant and Ghandi Curry House (cheap and wickedly delicious) - and Queen St Mall which is open 24 hours and runs through the heart of the city's centre offering some of the finest restaurants in town such as Jo-Jo's Restaurant.
Shopping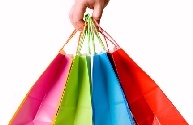 FACTORY outlet centres, exclusive international boutiques, big commercial department stores and off-the-beaten path markets are the crux of Brisbane's dynamic shopping scene.
Direct Factory Outlets (07 3305 9250) offers more than 120 outlets under the one roof and many offer discounts up to 70 percent. There's a stack of well-known brand names for women's and men's fashion, children's wear, footwear, handbags and luggage, homewares and more. Merchandise includes discontinued lines, previous season's stock, current season end-of-lines and special purchases.
Queen Street Mall is right in the heart of the city and is rated as being one of Australia's best shopping spots in Australia. It's half a kilometre long and has more than 26 million people visit each year. There are five major shopping centres, two department stores and plenty of shopping arcades. Don't miss Broadway on the Mall, Queen Adelaide Building and the Myer Centre.
South Bank is Brisbane's cultural hub and its drawcards are its amiable markets, collection of shops and contemporary cafes. Southbank runs alongside Brisbane's arts precinct including the Queensland Art Gallery, the Queensland Performing Arts Centre (QPAC) and the Queensland Museum. A short stroll will have you in Little Stanley Street or Grey Street, which each have their own unique urban mood. These two streets are home to chic boutiques with exclusive labels such as Marcs, Baby Doll, Bettina Liano, Indigo, Bijoux Bijoux and Princess Highway from Denim Co. The beautiful gardens and lawns of the South Bank Parklands is also worth a visit. The Clem Jones Promenade runs parellel to the Brisbane River and all public areas are available 24 hours a day.
Markets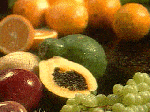 OUTDOOR markets are a speciality in Brisbane and there's usually one nearby wherever you may be in the city. These range from farmers markets to art and craft markets, food markets and even flea markets for those on a shoestring budget. Here's some DriveNow believes are hard to top.
Rocklea's Sunday Market
Not only is this hailed by many as Brisbane's biggest weekend market, it is also spruiked as Queensland's best. Accommodating 400 stalls featuring quality plants, antiques, trash and treasure, collectables, clothing, DVDs and CDs, home and renovation products, books and games, gardening goods, craft and much more.
Open every Sunday, Brisbane MarketPlace, Sherwood Road, Rocklea (07 3379 1062)
Jan Power's Farmers Markets
Jan Power's Farmers Markets at Brisbane Powerhouse has been widely reported as being "a feast for the senses". Tantalise the taste buds with a variety of delicious food, absorb the heady aromas and treats for the eyes created by about 150 stall holders and you will quickly understand why thousands flock here every week. Produce variety is never-ending and changes with the seasons. Also take advantage of great cooking demonstrations and visiting chefs and an endless supply of food tasting.
Riverside Markets
If you want colour, then don't look further afield than the Riverside Markets which have been running for almost 20 years and feature loads of variety. Every Sunday, stalls create a colourful street market in central Brisbane and serve up an eclectic range of locally crafted and imported handicrafts, clothing, furniture and jewellery, local produce, plants, home-made goodies, homewares and lots more.
Sundays, Riverside Centre & Eagle St, Brisbane (07 3870 2807)
Valley Markets Brunswick St & Chinatown
These busy markets are a must for both locals and tourists. Every weekend the Valley Markets introduce emerging fashion designers showcasing jewellery, beautiful handmade accessories and artwork. Those wanting to know what the future holds can check out the clairvoyants and card readers. Chinatown is host to a ranges of giftware, clothing and accessories and Chinatown Mall is home to several Asian cultural events throughout the year.
Operates every Saturday and Sunday, Brunswick Street & Chinatown Malls; Brunswick & Duncan Street Fortitude Valley (07 3854 0860).
Entertainment
It's not a question of whether there's a nightlife scene in Brisbane, it's more a question of where do you start? A clubbers paradise and overflowing with cool bars and pubs, there's no shortage of entertainment.
Fortitude Valley is lined with hot venues including Bar Zuka, the Waterloo, Monastry Nightclub and the Mustang Bar, while the city pumps with a range of old fashioned hotels like Gilhooleys Irish Bar to funky venues to boogie your socks off. There's also a thriving arts scene, night time sports activity galore at Suncorp Stadium and the GABBA for cricket and Aussie Rules, and the excellent Brisbane Entertainment Centre offers all the big shows and concerts that hit town.
Queensland Art Gallery
Queensland Art Gallery
is hailed as Queensland's leading visual arts establishment. The Gallery's philosophy is to "connect art and people". Established in 1895 as the Queensland National Art Gallery, the Gallery was housed in several premises and was permanently placed in Brisbane's South Bank in 1982.
Alma Park Zoo
Alma Park Zoo
is a local tropical paradise that features many Australian and exotic flora and fauna in a glorious 20-acre setting. Its history spans almost 40 years and the zoo depends entirely on public support. It's only a 30-minute drive north of Brisbane CBD.
The City Botanical Gardens
The City Botanical Gardens cover 50 acres and is certainly a Brisbane show piece. Established in 1855, the gardens are located on the banks of the Brisbane River and spread over the incline below Parliament House and the Old Government House. The gardens are a calm retreat from the hustle and bustle of the CBD. Great for picnics, a laze while you read a book or simply somewhere to breathe in some fresh air and treat the eyes to some wonderful garden and park views.
Laser Skirmish
Laser Skirmish
will get the adrenaline pumping in a fun, team building sports activity. Whether you're a child or a reasonably fit pensioner, this is super fun as you discover small unit infantry tactics and leadership using infrared weapons that don't leave you bruised and battered the same way paintball does. There's a bunch of venues throughout Brisbane, so see the website.
Moonlight Cinema
Moonlight Cinema
is an outdoor cinematic experience that soothes the soul and is found throughout Australia's major cities, however, none quite compare with the beautiful weather conditions Brisbane offers at New Farm Park next to the Brisbane Powerhouse. Catch an old classic or hot new blockbuster but without the stuffiness of a indoor cinema and while you sip on a wine as you munch on cheese and crackers.
The Essentials - Brisbane
Population: 2.3m
Temperature: Jan 29C - Jul 21C
Country Code: 61
Timezone: UTC +10 (Daylight savings not observed)
Visitor Information: www.visitbrisbane.com.au