Car Hire Queenstown
Search for Car Rental in Queenstown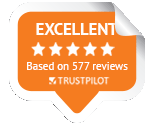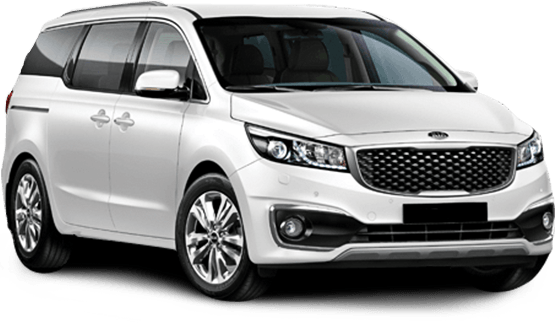 Explore Queenstown with car hire from DriveNow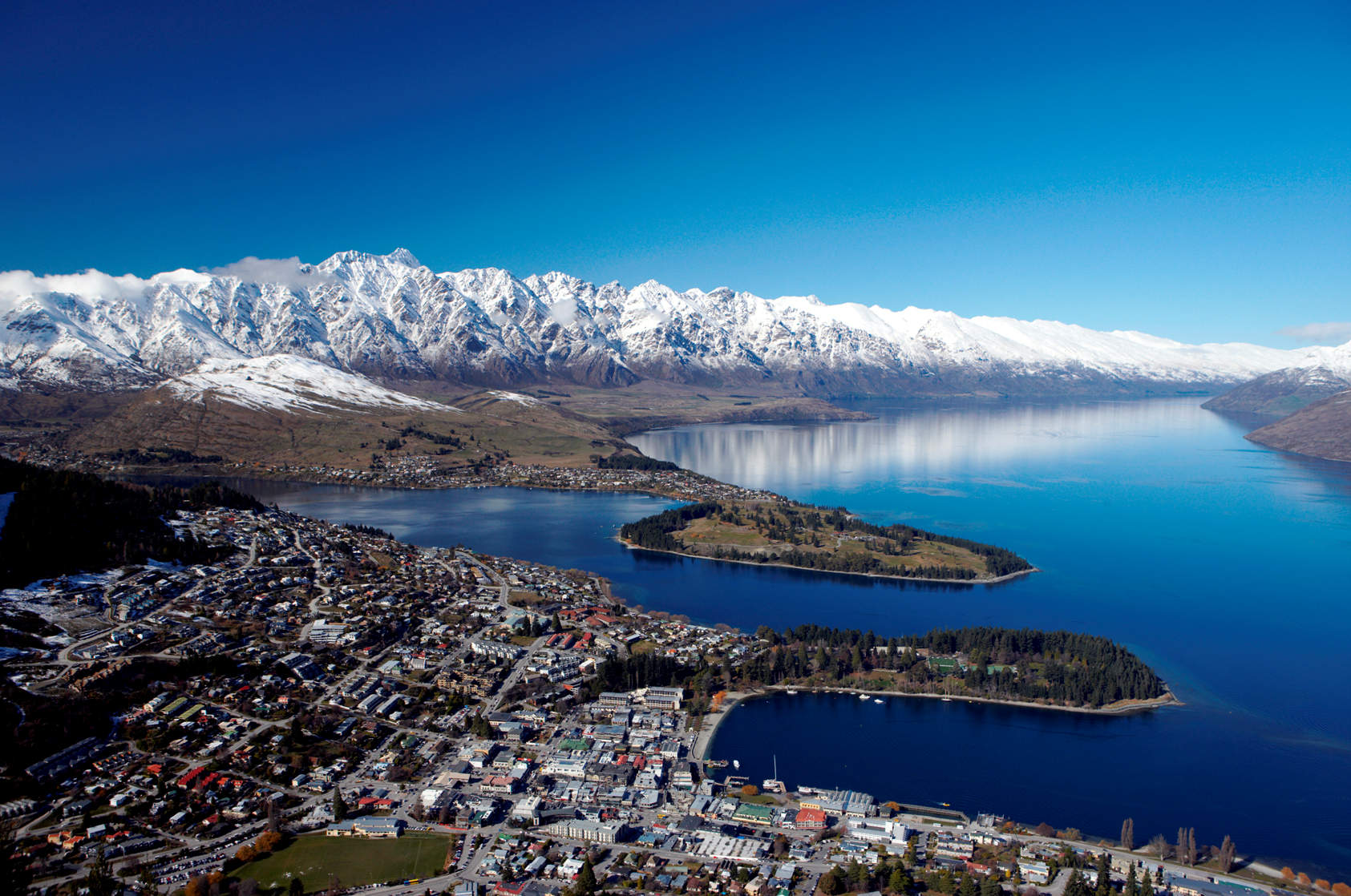 Queenstown is a bustling bubble of activity nestled in the astounding mountain ranges of New Zealand's South Island. With crystal clear lakes to one side and stunning snow covered peaks to the other, it's no surprise that this town is widely known as the adventure capital of the world.
This fast-growing settlement is a remarkable hub of activity compared to the otherwise serene mountain ranges and landscape that surround it. As a must-do item on many a bucket list, Queenstown attracts backpackers, travellers, and adventure enthusiasts from all over the world, desperate to catch a glimpse of what all the hype is about. And very rarely are they disappointed. How could you be, with the chance to be skiing in the morning and skydiving in the afternoon?
Queenstown isn't just about the thrill-seeking, though. It is also visited just as often by those who want to relax and unwind while they soak up their jaw-dropping surroundings. With wine tours, health retreats, and a thriving restaurant scene, even the biggest outdoor sceptics will be well entertained in Queenstown.
Picking up a cheap Queenstown car hire or
campervan
is the best way to explore the town and surrounding areas as you take advantage of all the sights and activities at your own leisure.
If you want access to your own set of wheels from the moment you land, we recommend booking your car hire for Queenstown Airport before you leave home. This ensures that collecting car rental from Queenstown Airport will be quick and easy. Simply drop by the service desks on your way to collecting your bags and a friendly staff member will hand you the keys to your own Queenstown Airport car hire.
The Adventure Begins with Car Hire at Queenstown Airport
Airport
Information
Address:
Sir Henry Wigley Dr, Frankton, Queenstown 9300
Code: ZQN
Telephone: +64 3-450 9031
Location:
Queenstown Airport is located in Frankton, 8km (5 miles) from the centre of Queenstown
No. of Terminals: 1
Timezone: GMT/UTC +12:00
Most people travel to Queenstown by road or air. The drive to Queenstown is a stunningly scenic trip through mountains and past lakes, with many taking advantage of New Zealand car hire to make the drive from Christchurch.
If you're flying to Queenstown from one of New Zealand's major airports, you'll be there in a flash. The journey is a speedy one hour from Christchurch, 90 minutes from Wellington, or just under two hours from Auckland. This flight is a real treat, and the magic of Queenstown begins before the aeroplane wheels even touch the runway. As you begin your descent, you'll wind through dazzling snow-covered peaks and fjords before finally touching down in Queenstown. This 5 star landing has been awarded one of the best in the world, and will give you a bird's eye taste of the adventures to come.
Queenstown airport in Frankton is host to daily domestic flights around New Zealand as well as short international flights across the Tasman Sea to Australia. Although it is small, the airport is currently in its final stages of a $20 million upgrade, which has included improvements to the runway and installation of comprehensive airfield lighting. This will allow the first arrival of after-dark flights into Queenstown during the popular winter season.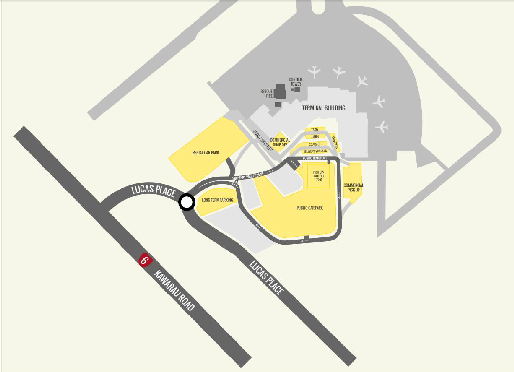 The small arrivals terminal is wonderfully simple to navigate, and it's just a short walk until you're out in the crisp NZ air. It couldn't be easier than strolling out of the terminal with your bags and straight to your Queenstown rental car. There's plenty of choice when it comes to car rental at Queenstown Airport with DriveNow, with vehicles available from many reputable companies including Avis, Budget, Europcar, Hertz, Go Rentals, and Thrifty.
If you're travelling to Queenstown during the winter, there's a high chance you're going to want to check out the world-famous skiing on offer. The closest ski resorts, The Remarkables and Coronet Peak, are both roughly an hour away from the centre of town after a trip up some steep and winding roads. Collecting a car rental at Queenstown Airport before you head for the slopes is a popular and smart choice, as you can avoid the queues for buses and have the freedom to come and go as you please. Just make sure you add snow cover, snow chains, and ski racks to your booking, so you won't get stuck in any snow drifts on your journey!
Once you've picked up your Queenstown Airport car rental, you're only a fifteen minute drive away from the centre of town. Now you're ready to hit the road, climb some mountains, or head straight to bed, depending on how adventurous you're feeling!
The Best Places to Stay in Queenstown
After a long day of hiking, exploring, or just sampling restaurants in this dazzling town, you'll want somewhere equally impressive to rest your head at night. There's something for everyone, from the smallest traveller budget to the most extravagant luxury spender. To make the most of your Queenstown experience, choose from some of these brilliant options both in town and the surrounding area.
The Rees
Situated right on the shores of Lake Wakatipu, the views alone from The Rees are enough to justify its 5 star rating. However, this hotel goes much further than that, and the exquisite fine dining, extensive wine cellar, and spa treatment room are just a few of the fabulous features you can take advantage of with a stay here. The namesake of William Gilbert Rees, the pioneer settler of Queenstown, this hotel is an iconic part of the town's history. If you're after a peaceful, luxury retreat within easy walking distance of the centre of Queenstown, this hotel is for you.
Melbourne Lodge Apartment and Bed and Breakfast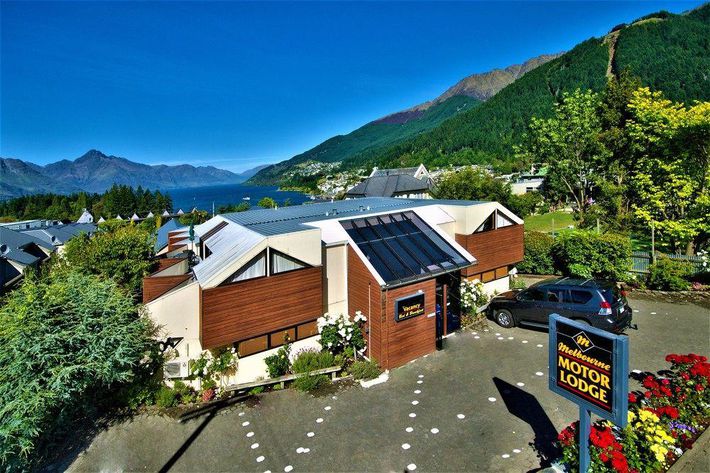 Located right in the middle of Queenstown, Melbourne Lodge offers an ideal launch pad to get out and about in town and on your adventures. Bars, restaurants, and shops are less than 300m away, so you can easily take advantage of all the exciting things the town has to offer. With an elevated position, most rooms can benefit from glorious views of the lake and mountains. Melbourne Lodge offers both B&B rooms and self-catering apartments to suit your needs and budget.
Matakauri Lodge

Sometimes we all need a bit of an escape and time to unwind. At the 5 star Matakauri Lodge, you couldn't be in a better spot to do just that. Far from your average hotel, this tiny boutique only has 3 suites and 4 villas, and oozes luxury and exclusivity from start to finish. Located just 7 minutes' drive out of Queenstown on the road to picturesque Glenorchy, the lodge whisks you away from the bustle of the town and into your own private bubble. The bright, contemporary suites come with their own private balconies and fireplaces, and you can enjoy an outdoor infinity pool, unique restaurant, and spa, all with stunning views of the lake and mountain side.
Glebe Apartments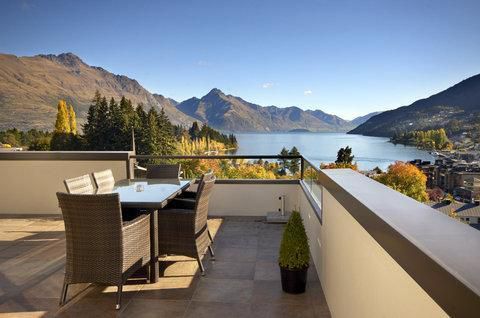 If you're looking for accommodation with a top location that doesn't compromise on privacy, the Glebe Apartments could be for you. The attractive apartments are located just two minutes in your Queenstown car rental from the centre of town, within perfect distance to enjoy restaurants and bars, and in an ideal spot to enjoy a glass of wine on your balcony overlooking the lake. You can choose from a selection of self-catered apartments and luxurious penthouse suites, all with modern facilities and great views.
Where to Eat and Drink in Queenstown
Another aspect of Queenstown's charm is the thriving food and drink scene. Far from average holiday food, the hype around Queenstown has attracted top chefs and restaurants to set up and profit from the non-stop seasonality of the town. As the competition has grown, so has the quality, and Queenstown now boasts a range of truly exceptional dining experiences with views to match. As with all of Queenstown's experiences, there is something remarkable for every taste and budget, and it has become just as well known for its quality bakeries, ethnic restaurants, and café culture as its fine dining.
Situated right in the heart of the world famous Otago wine region, those with a nose for good wine will also be well looked after in Queenstown. Local restaurants boast an impressive list of home grown wines to compliment the top quality food, with Pinot Noir being the local speciality. For those looking to let off some steam, you're spoilt for choice with a huge range of vibrant bars, pubs, and clubs in which you can party the night away.
Treat your tastebuds to some of Queenstown's finest offerings after a long day out in the fresh air at some of these famous spots.
Rata
For contemporary, New Zealand fare with a twist, check out this creation from well-known TV chef Josh Emett. Well worth the hunt to locate amongst some of the town's older buildings, Rata is a great choice for an impressive, memorable meal with a relaxed atmosphere. The menu showcases the very best produce from the region, so expect local seafood, meats, and lots of delicious cheeses.
Vudu Café & Larder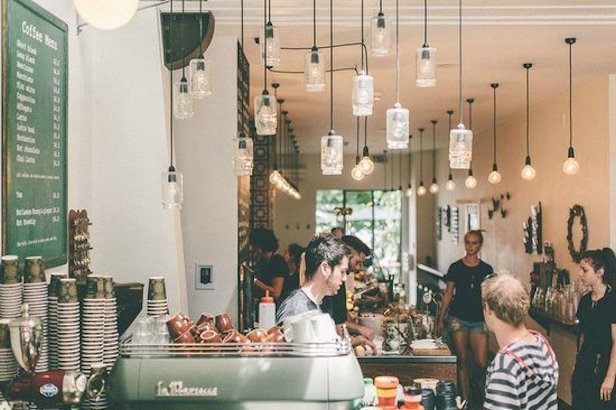 You'd be hard pressed to find a better breakfast, brunch, or cake than the offerings from Vudu. With its quirky interior, resident pastry chefs and million-dollar views, this is no average café. You'll be lucky to catch Vudu at a quiet moment, but whether you manage to secure a table or just pick up a quick coffee, the choice, quality, and individuality of what's on offer will definitely leave you coming back for more.
Ivy & Lola's
With its picturesque setting overlooking Lake Wakatipu, you can get your evening off to a good start by just walking to Ivy & Lola's. This warm, welcoming, and classy spot is ideal for sampling local Kiwi produce from a fresh, exciting menu. Ivy & Lola's can cater for your breakfast, lunch, or dinner needs, and if you visit during the day or a warm evening, you can enjoy your meal outdoors with stunning views over the lake towards the mountains.
Fergburger and Bakery
It wouldn't be a real guide to Queenstown without a mention of the famous Fergburger. With queues often stretching halfway down the street, you certainly won't be alone in your mission to test this place out, but you won't be disappointed, either. Fergburger has been around since 2001 and has since grown from strength to strength with almost 30 different burgers now on the menu. The main attractions of these burgers are their size, taste, and quality; from the bun through to the sides. Despite being eternally busy, Ferg has gained a reputation of producing consistently top class food, and is a must-do for many visitors to the town. If burgers aren't your thing, Fergburger has also branched out into the bakery scene with Fergbaker right next door, treating locals and visitors to pies, desserts, and cakes until the early hours of the morning.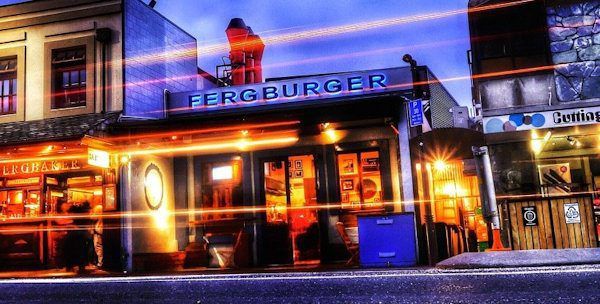 Little Blackwood
Whether you're after an afternoon mulled wine, a night of cocktails, or just a few pints, Little Blackwood is the place for you. With more gorgeous views of Lake Wakatipu, a cosy fireplace, and a well-thought out menu, this cocktail bar is the perfect spot to sit back and soak up the alpine atmosphere. If you're lucky you might even catch live music or a DJ set.
Embrace the Adventure with Amazing Activities in Queenstown
Queenstown really is heaven for adventure enthusiasts. The dramatic mountain ranges, easily accessible lakes, and canyons have hosted a huge number of tour operators, guides, and companies to facilitate your thrill-seeking experiences. While these activities are accessible by buses, once you've sorted your cheap car rental in Queenstown you'll be a free agent to go exploring to your heart's content. With so much to see and do, the hardest part is trying to fit it all in! Here are a few highlights of some of the most popular activities in and around town for you to check out in your car rental in Queenstown.
Skiing & Snowboarding
One of the major reasons why people started flooding Queenstown is its proximity to some of the best ski areas in the Southern Hemisphere. The mountains of Coronet Peak, The Remarkables, Treble Cone, and Cardrona are all within 2 hours' drive from town in your Queenstown car rental, and attract skiers and snowboarders from all over the world.
Skiing in New Zealand's Southern Alps is an experience quite unlike any other. The long season (from June to mid –October), the reliable snowfall, and wide variety of terrain mean that the quality of snow sports is often the best in the world at that time of year. Adding the stunning backdrop of the surrounding mountains and views all the way down to the lakes makes it hard to focus on the skiing!
Each ski field has its own personality and its own set of die-hard fans. Coronet Peak is the closest to Queenstown centre; at just a short 30 minute drive in your car rental or 40 minute bus trip away. This resort is popular for beginner or learner skiers, as it has a fantastic ski school and easy learner progression. The well-groomed, steeper slopes are also very popular with ski racers, and international ski teams are often found training here during the Southern Hemisphere Winter.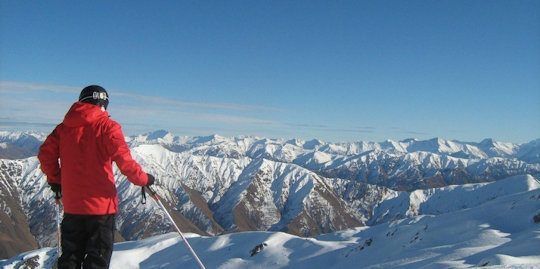 The Remarkables ski field involves a slightly longer bus or car ride but is well worth the trip. The stunning mountain range is an aptly named landmark in the Queenstown skyline, and the ski area that's nestled just below it takes advantage of some incredible 'big mountain' terrain. While this area is also known for its great ski school and cruisy groomed runs, it's very popular with those seeking fresh turns and off-piste skiing. The size of the surrounding peaks and proximity to other slopes means this field is a playground for all mountain skiers, and Freeride competitions are held at the Remarkables every year.
If you've out-skied Coronet Peak and The Remarkables, or just fancy venturing further afield, there's plenty more skiing available. Just a short drive over the Crown Range you can find Cardrona, a resort famous for both family skiing and its huge park. Another hour away along the shore of Lake Wanaka is Treble Cone, another absolute treat for off-piste and powder skiers.
If you're venturing to any of these ski fields in your car hire from Queenstown, make sure you've checked the weather and road report and know how to attach your snow chains to your tyres if the conditions are looking snowy. This information is all available on the website for each resort, or via a hotline for early morning updates before you set off.
Bungee Jumping
With incredible scenery and vast open space, it's no surprise that this area of New Zealand is an incredibly popular spot for bungee jumping; so much so that it has become almost synonymous with a trip to Queenstown! AJ Hackett operates five different bungees of varying levels of thrill (or terror, depending on how you see it!) from the shorter Ledge Jump in Queenstown itself to the enormous Nevis Bungy just outside the town.
Skippers Canyon Boating
If you leave the city centre in your Queenstown hire car, you'll probably notice some pretty spectacular canyons towering over some strikingly bright blue rivers. You may think that this is the best view you'll get of this awesome natural feature, but that's where Skippers Canyon Jet Boat Tours come in! Take a trip with highly experienced boat drivers as you wind your way through the canyon, learning about gold mining history and how it all formed 25,000 years ago.
It's not all educational though, and you can expect some serious thrills as the driver speeds over 80kmh (50 miles per hour) through the bumpy water!
Hiking
While many of Queenstown's activities come with a price tag, there are also plenty that you can enjoy that won't cost you a penny. If you like the sound of jaw-dropping views and a healthy dose of exercise, then the hike up to the Queenstown skyline restaurant is definitely up your street. From here, you can take in a birds' eye view of the whole town, lakes, and surrounding mountains, and often watch paragliders as they fly against the backdrop of the sunset. And the best part is it's absolutely free! You can then choose to take the Gondola back down for $22 or stroll back down the hill yourself.
Queenstown Hill on the opposite side of the town is another great hike that rewards you with magnificent views at the top. From here you can venture further via some of the walking tracks to explore more of the stunning Lord of the Rings-esque hills and mountains.
Travelling Further Afield: Road Trips to Explore in Your Queenstown Rental Car
Queenstown's status as an adventure capital is also owed to the fact that it has so many incredible places to visit in the surrounding area. This is also why it's a great choice to sort out a rental car in Queenstown. Whether you have your own agenda and plan to hike, bike, or ski, or want to head on multi-day road trips, having your own transport gives you the freedom to plan and adapt to changes.
Queenstown to Milford Sound
You'd be hard pushed to find a drive through this part of New Zealand that isn't beautiful, but this particular route is difficult to beat. Take your car rental from Queenstown along the State 94 Highway, winding through the towering peaks of the Southern Alps and alongside crystal clear lakes to end up at Milford Sound in the Fjordland National Park. The drive takes around 5 hours, so leaving early is a good idea to make the most of the day. The route is also very remote, so make sure you're carrying enough petrol and check the road beforehand for snow or any closures.
The long drive in your hire car will be well worth it once you arrive at Milford Sound. The fjordlands, with their steep walls and waterfalls cascading into the centre, could be easily mistaken for a scene out of Jurassic Park. There are plenty of ways to enjoy this magnificent area, but a popular and worthwhile option is to take a guided boat trip, which you can book through several operators. This gives you the chance to see dolphins, discover stunning waterfalls, and see parts of the area that are otherwise inaccessible. While the return trip to Queenstown is possible in one day, it requires a bit of planning, so having a campervan to sleep in could come in very handy here. Alternatively, you could also arrange to stay the night in a lodge or hotel and make the drive the next day.
Arrowtown
If you're looking for a road trip in your car rental from Queenstown but prefer something a little closer, look no further than Arrowtown. This delightful little village is just 20 minutes away from Queenstown, but feels like a step into a time machine compared to the hustle and bustle of the adventure capital! Arrowtown is quirky, quiet, and full of history and the perfect place for a relaxing stroll. Make sure to check out the great restaurants and fascinating buildings and learn about the gold mining era which prompted the town to spring up in the 1860s.

Discover the delights of the historical mining village of Arrowtown
Wanaka
Just 50 minutes' drive in your Queenstown car hire is another spot that's well worth your time. Wanaka comes across as a smaller, more chilled out sister to Queenstown, with a more relaxed and peaceful atmosphere. However, it's still jam packed with exciting things to see and do and has incredible lakeside views that can even rival the majestic views of Queenstown. Families will love the hilarious Puzzling World, a baffling mix of buildings, mazes, and optical illusions to challenge your perceptions and keep you amused. Wanaka is also a great base for further adventure activities such as climbing, wakeboarding, kayaking, and hiking, all with the MT Aspiring National Park right on the doorstep offering outstanding walking trails and views.
Wineries
No trip to New Zealand is complete without a visit to one of their famous wineries, and what better place to do it than alongside the stunning backdrop of the South Island? This region produces some of the best Pinot Noir in the world alongside several stunning white varieties, with 75 wineries in the area.
Amisfield Winery is one of the most popular and produces Pinot Noir, Pinot Gris, Sauvignon Blanc, and Methode Traditionelle. Many of the wineries are a short drive away from Queenstown, and if all members of your party are hoping to enjoy a few glasses of wine, it's best to leave the rental car back in Queenstown and use the bus services. However, if you have a volunteer designated driver, they won't feel left out, as the food is often just as celebrated as the wine. Most have their own restaurants and cafes at the winery itself so you can enjoy lunch or dinner along with your wine, and taste exceptional local cheeses, meats, and other produce.
Compare Cheap Car Hire in Queenstown with DriveNow
Queenstown and its surrounds are without a doubt some of the most beautiful places in New Zealand. Frequented regularly by tourists and locals alike, Queenstown is a must-see destination for visitors to the South Island.
The main part of the town is built around the picturesque Lake Wakatipu, which offers breathtaking views of nearby mountain ranges such as the Remarkables on a clear day.
Queenstown really is postcard New Zealand, and will leave you coming back for more!
There is plenty to do in the main city area, especially if you enjoy fine dining. Yet to truly experience all that this area has to offer, it's a good idea to organise yourself a Queenstown car hire.
Why do I need to hire a car in Queenstown?
Unlike some other cities in New Zealand, it is hard to explore this area without a car. While the main town is wonderful, if you are in this part of the country then it is worth venturing to surrounding places such as neighbouring town Wanaka.
There is so much to explore here that you really want the freedom of being able to hop behind the wheel and go where the wind takes you!
Compare and Contrast Queenstown Car Rental Deals
Finding a car to hire in Queenstown is easy thanks to DriveNow. We work alongside leading Queenstown car hire companies such as Avis, Budget, Europcar, Hertz and Thrifty, so that you can find a range of rental options all in one place. Whether you want a small vehicle for you and your partner or a big family-sized car to accommodate the kids, we are sure to have a solution for you.
All you have to do is enter in your details on the DriveNow website, and you will be able to see a variety of Queenstown car rental deals. This can take the time, stress and effort out of organising a car hire. All you have to do is choose which price and vehicle is best suited to your needs.
Once you have your car sorted, you will be free to explore one of the most beautiful parts of New Zealand at your leisure.
Queenstown Car Rental Locations
Discover amazing experiences in Queenstown