Car Hire in Picton
Compare and Save with the latest deals on Car Hire in Picton. We guarantee our pricing is the cheapest available. Take DriveNow for a test drive and discover yourself.
If you're looking to explore New Zealand by car, and we mean all of New Zealand, there are few places more important than Picton. The town, located near the top of the South Island, is the gateway to the Southern "Mainland" as the locals like to call it. That is because it is the site of one end of the Cook Strait Inter-Island ferry service that transports you from the nation's capital, Wellington, which sits at the southern tip of the North Island.
As New Zealand rental companies do not insure their vehicles to be transported on the ferry you need to book to drop-off or pick-up a rental car in Picton depending upon your direction of travel. The rental companies are all located at the Ferry Terminal building making this an easy process. The best way to check it all out? Picton car hire from DriveNow.
DriveNow has been helping travellers organise car hire in Picton and Wellington since 2003, and has long term partnerships with all the rental operators based there including Avis, Europcar, Hertz and Thrifty. This ensures you of the widest possible choice of options when it comes to renting a car at Picton. To choose from so many great makes and models, simply determine which features are most important to you and your fellow travellers and use them to compare and contrast vehicles. Make a booking and your car will be waiting for you upon your arrival off the ferry in Picton, free of sticky extra hidden charges.
Picton car hire gives you the power to explore where, when and how you want. Snuggled into the Marlborough region, Picton is the place to be to take in some of the amazing Marlborough Sounds and the Queen Charlotte Track. Once you've had your fill of the wonderful harbour city, it's time to hit the road. Cruise down the east coast of the South Island and you'll eventually hit Christchurch and further south Dunedin.
When you're finished with the South Island and ready to see what's going on in the other major section of New Zealand, drop your car off at Picton and hop onto the Cook Strait ferry over to the North Island and collect a rental at the ferry terminal in Wellington. Plan to end you trip at Auckland Airport, where you can quickly drop your rental car off and head home to reflect on the road trip of a lifetime.
---
Why use DriveNow to rent a car at Picton?
Trust - Impartial and objective comparison of car hire in Picton
Our Suppliers - Top tier Rental brands – known and reputable
Price - Our booking system automatically finds and displays the lowest available rate
Currency - Prices are all listed in NZ$ and all-inclusive bar optional extras you select on vehicle pick-up
100% Fee Free zone - There are no admin charges or hidden fees when booking through DriveNow
Australian - DriveNow is 100% Australian owned, operated and based. We do not offshore any of our services
Local Support - if you need assistance our Australian Reservations team are a phone call, chat session or email away
Thank you for considering DriveNow in your plans to book car hire at Picton in New Zealand. We know there are many choices out there and we appreciate you taking the time to visit our website. We believe that booking through a website should not preclude you from being able to ask a question or raise a query and to that end our Melbourne based Reservations team are there to assist.
DriveNow's car rental in Picton is a fantastic tool if you're looking to make your way around the South Island of New Zealand. Browse our deep collection of the most popular makes and models today and start mapping out your route.
Popular Cars Recently Hired in Picton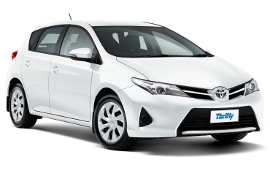 5 People
1 large & 1 small suitcase
Automatic
Air-Conditioning
1.8 litre
Sedan or Hatch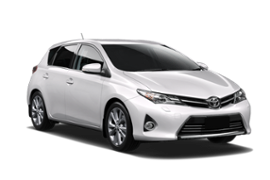 5 People
3 bags
Automatic
Air-Conditioning
Sedan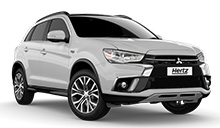 5 People
1 large & 2 small suitcases
Automatic
Air-Conditioning
SUV
great service and fantastic helpful online staff