Car Hire Nelson Airport
Save time and money on car hire at Nelson Airport with DriveNow, which gives you the power to quickly and easily compare prices from Australia's most trusted rental companies for free!
Nelson sits on the shores of the Tasman Bay on the northern coast of New Zealand's South Island. Like much of the country, Nelson boasts a rich culture and amazing scenery for you to enjoy during your visit. But there's no need to feel like you have to stay in the city. Car hire at Nelson Airport can open up the rest of the New Zealand, along with heaps of great travel routes, to you in the blink of an eye. And the best way to get your hands on a set of keys that can take you where you want to go? DriveNow, of course!
DriveNow's car rental at Nelson airport is a great option if you're looking to take full advantage of your time in New Zealand. For one, we have an amazing selection of popular makes and models of various sizes and shapes. We've been helping travellers get behind the wheel since 2003, in which time we've developed strong partnerships with some of the biggest car suppliers in the world, including in New Zealand, Keddy, Firefly, Europcar Avis, Hertz and more. That's why we have access to so many great vehicles. We also make the process of renting a car in Nelson super easy. Simply sort based on which features you find most important and compare the different cars available. Then it takes just a few clicks or taps for you to have a car waiting for you at Nelson Airport or another convenient pickup location.
Once you have the keys, it's time to get down to business. Picking up a hire car at Nelson airport gives you the power to enjoy all of the amazing culture and lifestyle that permeates the city. Located in the sunniest region of New Zealand, it's unsurprising that there is no shortage of outdoor activities and natural beauty to check out. Abel Tasman National Park, about 80 minutes' drive from Nelson followed by a boat ride, is full of beautiful birds and marine life that you can kayak amongst. Or make Wharariki Beach, about 2 hours and 40 minutes away on the north-eastern tip of the South Island, your destination for another beautiful coastal scene.
Or you can use Nelson as the starting point for a grand driving tour of the South Island. Midway down the east coast is Christchurch, the largest city on the island. Then, continue down along the coast to hit Dunedin, or turn inland to spend some time in Queenstown, one of the adventure capitals of the world. Or, better yet, do both! You can have your trip on your schedule with DriveNow's Nelson Airport car rental.
---
Why use DriveNow for Nelson Airport car hire?
Trusted rental brands in Nelson – You get hire cars from brands you know and trust
100% Australian Owned & Operated – We're committed to helping Australians find great deals
Price Comparison – Quick, impartial comparison of what each rental company has to offer
Drive-away Rates – The prices you see include all taxes and levies (excludes young driver surcharge)
Experience - Providing car rental pricing comparisons for Australians since 2003
DriveNow's Nelson car hire represents more than an easy way to reserve a rental vehicle. It represents possibility. Open up a world of opportunity to yourself and your fellow travellers today.
Here are some examples of how much our customers have been able to save in Nelson Airport.
Search
Compare
Save

7 day car rental
pickup 25 Sep
from Nelson Airport
Economy cars from $240 to $437
Compact cars from $260 to $472
Intermediate cars from $301 to $507
Family/Full cars from $450 to $482


up to

$197


up to

$212


up to

$205


up to

$32


7 day car rental
pickup 25 Sep
from Nelson Airport
Economy cars from $240 to $437
Compact cars from $260 to $472
Intermediate cars from $301 to $507
Family/Full cars from $450 to $482


up to

$197


up to

$212


up to

$205


up to

$32


21 day car rental
pickup 7 Jan
from Nelson Airport
Economy cars from $1026 to $2219
Compact cars from $1045 to $2338
Intermediate cars from $1707 to $2587
Family/Full cars from $2019 to $2734
Four Wheel Drive cars from $4068 to $5152


up to

$1193


up to

$1292


up to

$881


up to

$716


up to

$1085

The cheapest 28 day rental for $1208 for an Compact vehicle for pickup at Nelson Airport on 1 Oct saves you up to $441

(14 Sep 18)

Our best Nelson Airport discount car rental rate on 1 Oct for $353 saves you up to $119

(14 Sep 18)

Compare the cheapest car rental online rates and save $462 on a 6 day SUV rental at Nelson Airport for pickup on 16 Dec

(14 Sep 18)

Save $157 on our best discount car hire rate for a 5 day rental Compact hired at Nelson Airport on 16 Dec

(14 Sep 18)

Save $750 on our best discount car hire rate for a 28 day rental Compact hired at Nelson Airport on 24 Sep

(13 Sep 18)

Our best Nelson Airport discount car rental rate on 24 Sep for $512 saves you up to $378

(13 Sep 18)
Popular Cars Recently Hired in Nelson Airport
8 People
2 Large and 2 Small suitcases
Automatic
Air-Conditioning
2.4 litre
Passenger Van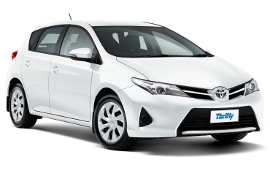 5 People
1 large & 1 small suitcase
Automatic
Air-Conditioning
1.8 litre
Sedan or Hatch
Car Hire Suppliers in Nelson Airport
Budget Car Rentals Nelson Airport, Nelson

Domestic Terminal
Nelson XX 7011
NEW ZEALAND
Thrifty Car Rentals Nelson Airport

Airport Desk
Nelson Airport
Nelson SI 7041
Avis Car Rentals Nelson Airport

Terminal Building
Nelson XX 7011
NEW ZEALAND
Europcar Car Rentals Nelson Airport (South Island)

TERMINAL BUILDING
NELSON 7011
New Zealand
Firefly Car Rentals Nelson Airport

Trent Drive Nelson
Nelson, 7011
New Zealand
Hertz Car Rentals Nelson Airport

NELSON
NELSON 7011
NEW ZEALAND
Keep doing what you are doing
Car Hire Locations in South Island