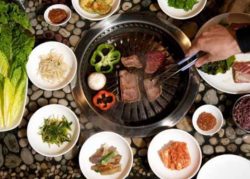 Dunedin is one of the southern hemisphere's best preserved cities. It features Edwardian and Victorian architecture from the 1800's Gold Rush. It's also New Zealand's oldest university city, which earned it the reputation as the country's centre of learning.
Is charming scenery and architecture enough to convince you to stop by Dunedin for a trip? If not, then perhaps its superb restaurants and cafes will. It has a wide variety of dining options. You can have a taste of Asia, Europe and even contemporary New Zealand tastes.
Find yourself a cheap car hire deal at Dunedin Airport and hit the road to find more...
The post Dunedin: Hit the road and find the best eats appeared first on DriveNow Blog.