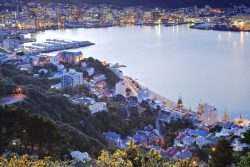 Winter in Wellington. New Zealand's north island is an absolute gem at any time of year, but even more so in winter. Not only will you generally find the roads are quieter and there are no lines to get into most places. You have the freedom to move at your own pace and book as you go along.
Many people will flock to the south island for winter on the ski fields. But Wellington has plenty to offer plus more. Pick up a hire car from Wellington airport and make this the place of your next winter getaway.
Choose more...
The post Winter wonderland in Wellington appeared first on DriveNow Blog.