Maui Motorhomes in Darwin
The Maui branch in Darwin is located on Bombing Road in Winnellie around 10km from Darwin Airport and 7km from Darwin city centre with easy easy access to the Stuart Highway. The branch supports the full compliment of Maui vehicles including luxurious 6,4 and 2 berth Motorhomes and four wheel drive vehicles for your Top End Outback holiday.
From the airport the taxi fare is around $25 and from central Darwin around $15. The branch is open 8.00am through until 4.30pm each day except Christmas Day. One thing to note is that all vehicles must be picked up and dropped off by 4.00pm.
Custom built in late 2005, the Maui Darwin branch offers shower and bathroom facilities, an internet cafe, lounge and storage areas, television and a roomy relaxed atmosphere with a great outdoor area to unwind in.
So Whether you are exploring Australia's Top End with it's extraordinary and unique fauna and flora, World Heritage park Kakadu, Katherine Gorge & Litchfield Park, discovering the Red Centre taking in Uluru or Kings Canyon or perhaps taking in the delights of Australia's fine wine regions in the Barossa, Hunter or Margaret River regions, Maui has a range of superbly equipped vehicles to meet the most discerning traveller's needs. Maui also offer One way rentals that enable you to fly-drive between cities extending your holiday across more of Australia.
Click here to return to DriveNow's Campervan Hire Search page to locate the latest deals available in the Northern Territory.
---
Location Details
Address: 17 Bombing Road, Winnellie, Northern Territory 0820
Airport Distance: 10km
City Distance: 6.5km
Pick up/Drop off: Must be made by 3.30pm
Directions from Darwin Airport
Exit Darwin Airport along Charles Eaton Drive and turn left into McMillans Road
Continue right around the Airport perimeter along Bagot Road for around 4km
Turn left onto the Stuart highway for 2.5km and finally right into Bombing Road
Total journey time of around 10 minutes and a distance of 10km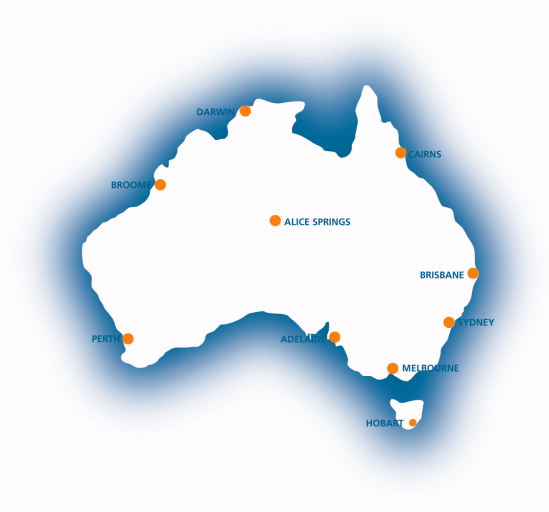 Maui branch map in Darwin
Accommodation
Should you require hotel accommodation in Darwin prior or after road holiday, our sister site, roomsnow.com.au, offers a wide selection of hotel and motel accommodation in Darwin at discounted rates.
Local Holiday Parks
Big 4 Holiday Parks extend discounted rates to all Maui travellers on powered sites in their Holiday parks across Australia.
Free Spirit Resort 901 Stuart Hwy, Berrimah, Northern Territory (08 8935 0888) 10km east
Supermarkets
If you need to stock up before hitting the road the following supermarkets are close to the Maui Darwin branch and accept all major credit cards and Eftpos facilities. Kicking off a road trip in a remote location such as Darwin makes it strongly advisable to be fully provisioned before you leave. The cost of some every day items does rise when shopping in the more remote parts of Australia.
Coles - Links and McMillans Roads, Marrara, Northern Territory (4km)
Woolworths - Dick Ward Drive, Nightcliff, Northern Territory (5.3km)
Banks
National Australia Bank - 1234 Coonawarra Road, Winnellie, Northern Territory
Westpac - 347 Stuart Highway, Winnellie, Northern Territory
Petrol Stations
Fuel prices in Australia do fluctuate depending up location, particularly in country areas. You will notice that prices change during the week and around popular holiday time such as Christmas and the Easter break.
Expect to pay more for fuel in remote locations. If you plan to travel in remote areas it is advisable to keep you fuel tanks topped up as frequently as is possible (the same principle applies to water supplies as well especially in remote areas).
BP - 538 Stuart Highway, Winnellie, Northern Territory (1.2km)
Shell - 380 Stuart Highway, Winnellie, Northern Territory (0.7km)