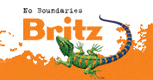 Britz Campervan Hire in Melbourne
In Melbourne the Britz branch is located in the suburb of Braybrook within easy reach of the Western Ring Road and Melbourne city centre. The ring road provides quick and easy access to the North up the Hume Highway, West towards Ballarat or South for Geelong, the Bellarine Peninsula, Torquay and the Great Ocean Road. The branch offers the full compliment of Britz vehicles including luxurious 6, 4 and 2 berth Motorhomes, Campervans and Four Wheel Drives.
As one of Australia's largest providers of Recreational rental Vehicles Britz offer a wide range of Motorhomes, Campervans and 4 Wheel Drive vehicles in Victoria from their Melbourne branch.
So whether you are planning the journey of a lifetime, a short break to explore favourite winery districts such as the Yarra Valley, or perhaps a road trip down the Great Ocean Road, Britz has a range of vehicles to meet even the most discerning of traveller's needs. Britz also offer One way rentals that enable you to fly-drive between cities extending your holiday across more of Australia.
Click here to return to DriveNow's Campervan Hire Search page to locate the very latest deals available for your Victorian holiday.
---
Location Details
Address: Central West Business Park, Building 24, South Road, Braybrook, Victoria 3019
Airport Distance: 20km
City Distance: 13km
Business Hours: 7.30am - 4:00pm (May-August closed Sundays. Closed Chrismas, New Year and Australia Days)
Pick up/Drop off: Must be made by 3.30pm
Directions from Melbourne Airport
Depart Melbourne Tullamarine Airport and proceed south on the Tullamarine Freeway for 5kms
Take the Western Ring Road westbound and continue for 7.5kms to SunShine North
Exit onto Sunshine Avenue and continue for 1.8kms along McIntyre Road. Turn left onto Berkshire Road
Travel for 1.5km down Berkshire Road and Surrey Street until you reach the roundabout
Taking the 2nd exit proceed down Duke Street for 2.5kms across a 2nd roundabout and finally left into South Road
Total travel time is around than 25 minutes and a distance of 20kms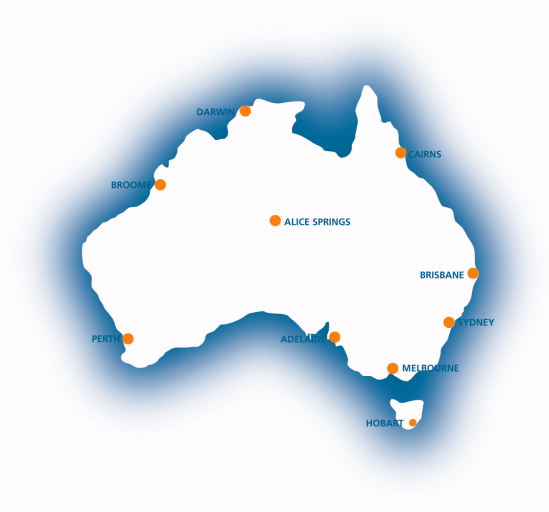 Britz branch map in Melbourne
Accommodation
If you require accommodation in the Melbourne area before or after Campervan holiday, our sister website, roomsnow.com.au, has a wide range of Melbourne accommodation to choose from.
Local Holiday Parks
Britz customers receive discounts at all Big 4 holiday parks on powered campervan sites.
BIG 4 - Ashley Garden Holiday Village 129 Ashley Street Braybrook Victoria (03 9318 6866) 0.5km
BIG 4 - Tourist Park 265 Elizabeth Street Coburg Victoria (03 9354 3533) 2km west
Supermarkets
Need to stock up before you trip? Both of these supermarkets are less than 3 kilometres from Britz's branch in Melbourne and accept all major credit cards. If your trip includes travel in the Outback or Country Australia it is strongly recommended to be fully provisioned before you leave. The cost of some every day items does rise when shopping in the more remote parts of Australia.
Coles - 65 Military Road, Avondale Heights, Victoria (2.8km)
Woolworths - Braybrook 227 Ballarat Road Cnr Ashley Street, Victoria (1.5km)
Banks
National Australia Bank - Shop 4, 282 Hampshire Road, Sunshine, Victoria 3020
Westpac - 312-320 Hampshire Rd Sunshine, Victoria 3020 (2.2km)
Petrol Stations
Fuel prices in Australia do fluctuate depending up location, especially in the country. You will notice that prices change during the week and around popular holiday time such as Christmas and the Easter break.
Expect to pay more for fuel in remote locations. If you plan to travel in remote areas it is advisable to keep you fuel tanks topped up as frequently as is possible (the same principle applies to water supplies).
BP - 277 - 281 Ballarat Road Braybrook, Victoria (1.1km)
Shell - Coles Express Sunshine - 390 Ballarat Road Sunshine, Victoria 3020 (1.71km)