Car Hire Milan Airport
Search for Car Rental in Milan Airport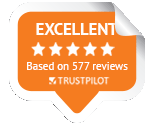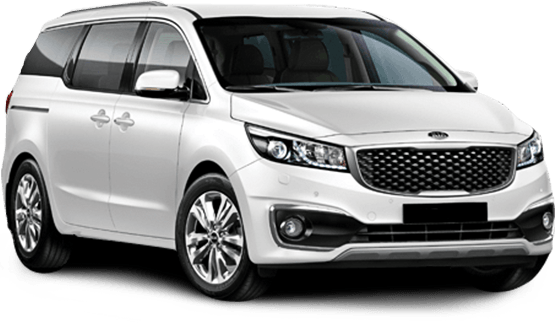 Explore Milan with car hire from DriveNow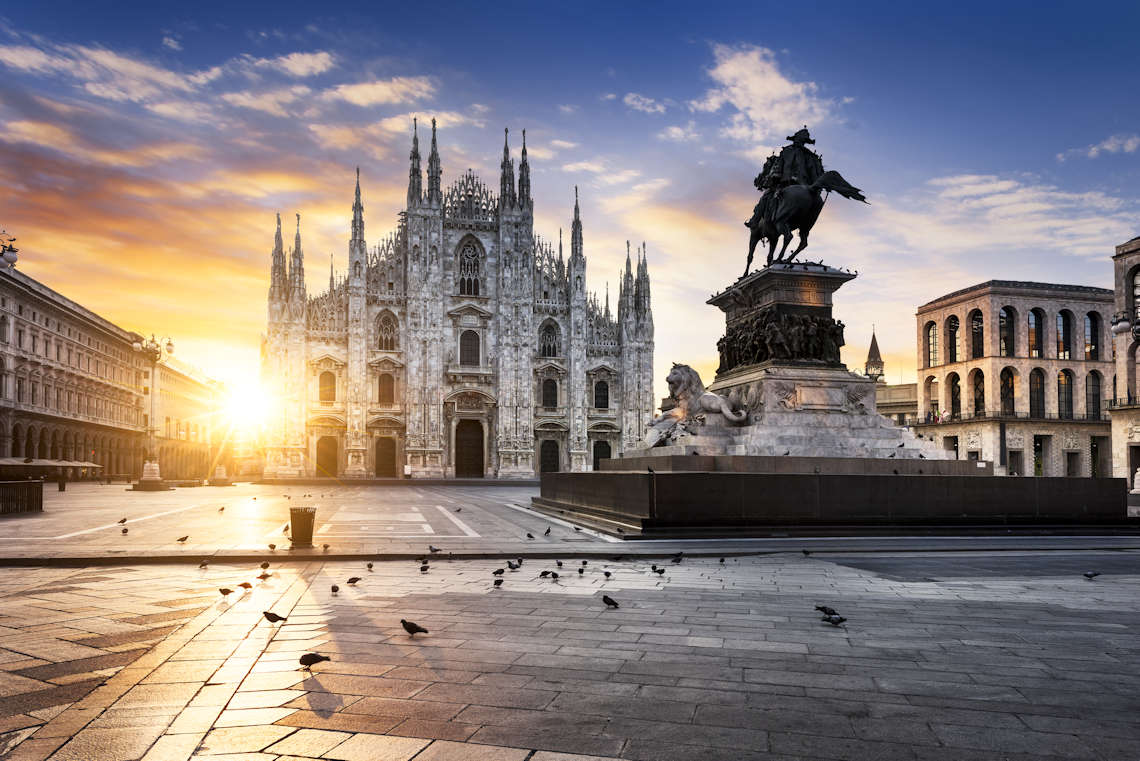 Be Dazzled by Beauty with Cheap Car Hire in Milan from DriveNow
The bustling city of Milan is one of the most popular urban travel destinations in Italy. Known as the country's fashion and design capital, there's creativity and culture around every corner. Visitors to Milan are treated to stunning displays of architecture, world famous art collections, and, of course, some of the world's best shopping. Along with their long list of other talents, the Milanese have also perfected the art of blending traditional Italian cuisine with modern inventions. You'll find the delicious old classics that you hoped for alongside adventurous new foods from all over the world.
Milan Airport is likely going to be the place where your adventure kicks off. As Milan is such a popular spot for business people and tourists alike, there are actually three separate airports within the vicinity of the city.
Milan Bergamo
which is 50km from the city, is usually used by low cost airlines. The closest to the city is
Milan Linate
, just 8km from the city centre. This airport is mainly for those flying short haul, or with one of a limited number of national carriers like
Alitalia
. The biggest and most popular airport is Milan Malpensa, which is where the majority of long haul flights will operate from.
Milan Malpensa is located around 50km from the city centre, meaning if you're hoping to head straight to the city you'll have to figure out some form of onward transport. Picking up a hire car from Milan Airport is a smart option, allowing you to avoid waiting in any queues or negotiating with taxi drivers once you've touched down. With DriveNow's free online booking service, you can compare, pick, and book your vehicle of choice in advance, so it's ready and waiting for you to grab your keys and go.
Hop online today and make the start to your journey as smooth as Milan itself.
Your Guide to the Terminals at Milan Airport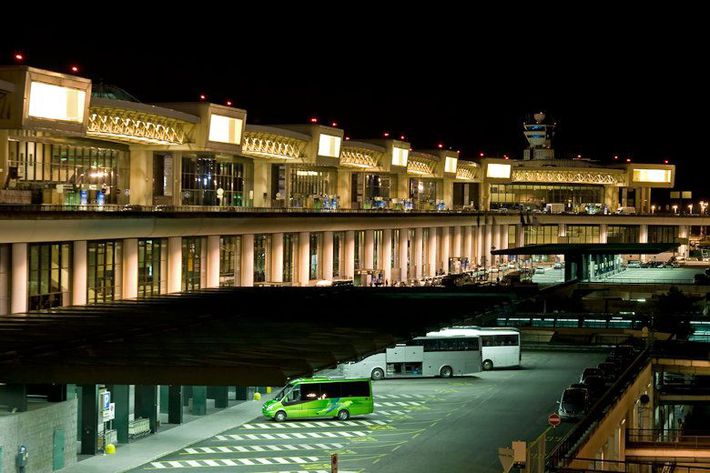 You'll be treated to some impressive views as you touch down at Milan Malpensa Airport
Milan Malpensa airport is no small affair. As the main travel hub of Northern Italy, the airport handles passengers from the nearby regions of Piedmont and Liguria as well as from neighbouring regions in Switzerland. In 2016, more than 19,000,000 passengers passed through Milan Malpensa's doors, making it the second busiest airport in the country.
To handle all these passengers and keep them entertained, Milan Malpensa has two terminals, two runways, and a cargo terminal. Terminal 1 is the larger and newer of the 2, consisting of 3 sections and housing the majority of long haul flight operators. The second Terminal is used exclusively by EasyJet and Wizzair which service intercontinental and budget flights.
If you find yourself needing to transfer between terminals, there's no need to stress. You'll find a free shuttle service available 24 hours a day, with transport running every 7 minutes during the day and every 30 minutes during the night.
Airport
Information
Address:
Milan Malpensa Airport, 21010 Ferno VA, Italy
Code: MXP
Telephone: +39 2 232323
Location:
Milan Airport is located about 50km from the city centre
No. of Terminals: 2
Timezone: GMT/UTC +01:00
Car Rental at Milan Airport and Getting into the City
Having your own set of wheels is a great way to ensure you make the most of your trip to Milan and see everything on your list. What's more, it takes the organisation element out of your holiday, as there will be no public transport timetables to figure out or itineraries to follow. All you need to do is pick up your hire car at Milan Airport and you're good to go! Luckily, that part is pretty simple.
The desks for car hire at Milan Airport can be found in both Terminal 1 and Terminal 2. You'll find desks for popular European rental companies including Avis, Budget, Enterprise, Europcar, and Hertz, among others.
The majority of operators will be in Terminal 1, but Avis and Europcar have desks in both terminals.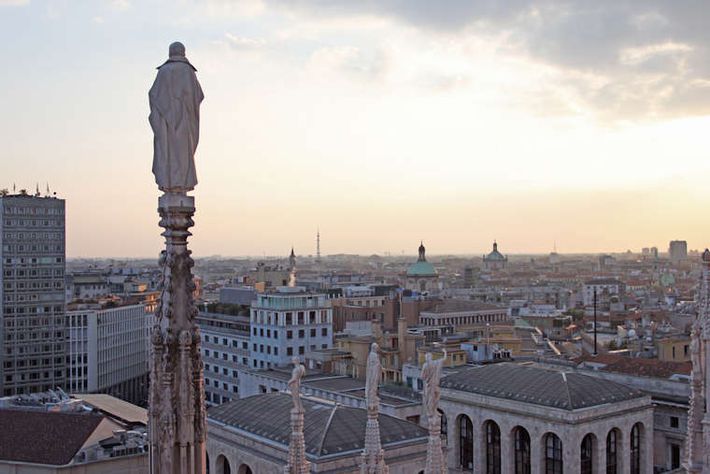 Pick up your car rental at Milan Airport and head straight to these dreamy cityscapes
Once you've grabbed the keys to your Milan Airport car rental and loaded up your luggage, you'll be itching to explore what the city of Milan has on offer. As the airport is a fair distance outside the city, you'll be able to put your rental car to good use straight away. If you're driving from Terminal 1, the journey should take around 45 minutes, whereas driving from Terminal 2 it will be around 40.
To get to the city, you'll be driving mostly on highway along the SS336 state road. On the A8 or Autostrada dei Laghi, you'll take the Busto Arsizio exit to head straight into the city.
If you'd prefer to escape the city hustle and head straight to the stunning mountains that surround Milan, head north. Some of Italy's most famous lakes are just over an hour away, including the 50km (31 miles) long Lake Como. From Milan Malpensa, you'll take the same SS336 state road towards Via Asiago, taking exit Lago di Como from A9/E35. If more big cities are calling your name, there's a long road trip ahead of you, but you can be in the famous city of Rome in under seven hours.
Whichever route you decide to take, make sure you've had plenty of sleep before hitting the road. They do drive on the other side of the road in Italy than in Australia, so if in doubt, have an extra espresso at the airport before you set off!
Entertainment: Restaurants, Shopping, and More at Milan Airport
It's always a good idea to turn up to your flight a little early. Not only do you keep the airlines happy, upping your chances of a cheeky upgrade, but you'll save yourself any unwanted stress from rushing to get to your gate on time.
Occasionally of course, you can find yourself with even more time at the airport if your flight gets delayed or you are a little over eager with your planning. Regardless of how you end up there, it's always good to know what interesting restaurants, bars, and shops await you for you to fill your time with.
Here's a roundup of what to look out for in Milan Malpensa to while away those hours.
Shopping 'til You Drop and other Amenities at Milan Airport
From the city known as the fashion capital of Europe, it would be disappointing if the shops at the airport were below par. Luckily, not only does Milan Malpensa have a wide range of shops, but the Terminal 1 shopping area has been recently redeveloped to provide a stunning experience for even the most unenthused shopper. Designed in true Italian fashion, the area reflects on some of the key architectural highlights of Milan city, offering a memento of what you've left behind.
There are more than 100 bars, restaurants, and shops in this new area, including Armani, Hermès, Burberry, Boggi, Bulgari, Damiani, Hour Passion, and Swarovski. Whether you've got some cash to splash after your trip or you've only got the budget for window shopping, this won't be an average airport spree.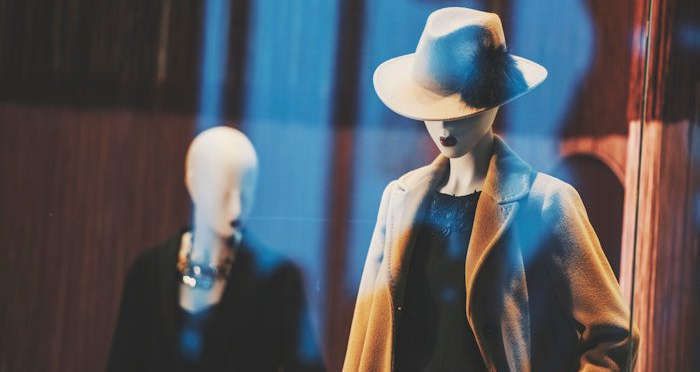 Add some Italian style to your life from one of the many designer brands in Milan Malpensa.
Restaurants, Cafes, and Bars in Milan Airport
If you're departing Milan with a belly full of pizza and other fine Italian food, you won't want to ruin the experience with an average meal at the airport. Milan Malpensa has already figured this out for you, providing a selection of delicious, authentic eating establishments for you to choose from. If you're just looking for a quick coffee, cake, or snack, you'll find plenty of laid back cafés before and after security in both Terminals. For those after a more leisurely or luxurious lunch, there are a range of wine bars, pizza restaurants, and upmarket venues to make the very most of the last of your holiday.


Finish off your Milan Airport car hire adventure in style with a bit more of the good stuff
Source: milanomalpensa-airport.com
Find and Compare Cheap Car Hire at Milan Airport with DriveNow
When it comes to booking a rental car at Milan Airport, the smart choice is to book with DriveNow. We partner with some of the most popular and trusted hire car operators in Europe to bring you a wide selection of vehicle makes, sizes, and models. Using our simple, unbiased comparison service, you can then compare all these vehicles to find one that suits you best.
The benefits of booking your car hire at Milan Airport with DriveNow don't end here. You'll also receive a great deal. We search the internet for the best deals at your chosen time of travel to make sure you find a hire car at Milan Airport for the best price. That means you'll free up some extra euros to spend on more important things, like pizza and gelato!
Why Use DriveNow for Car Rental at Milan Airport?
We always search for the best rates
100% free booking service with no fees or hidden charges
We've been helping travellers get the best deals on car hire since 2003
Immediate email confirmation and locked in rental rate
Receive drive-away rates (excludes young driver surcharge)
Make your holiday planning that little bit smoother by hiring a car at Milan Airport. Booking with DriveNow is quick, easy, and efficient, freeing up your time to plan your sightseeing activities and start getting excited. Check out what's available on DriveNow today.
Milan Airport Car Rental Locations
Discover amazing experiences in Milan Airport