Car Hire Dublin Airport
Search for Car Rental in Dublin Airport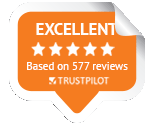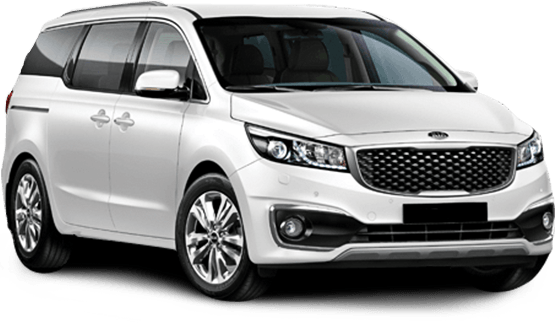 Explore Dublin Airport with car hire from DriveNow

Ireland is a small country with a huge heart. The only independent state in the British Isles has been through a lot, yet remains one of the most popular destinations on European trips. For first-time visitors, a trip to the Emerald Isle might elicit images of dancing leprechauns, traditional music, or endless pints of
Guinness
.
But whilst you may find at least some of these during your trip, this country can offer far more than that.
With moody rolling hills, dramatic coastlines, and medieval castles, the landscape of Ireland has inspired many a writer and artist over the years. But the Irish charm goes a lot deeper, and no place illustrates this better than the capital city of Dublin. Nestled on the east coast in the county of Leinster is a city both steeped in history and culture and buzzing with the hustle of a modern European capital. Dublin was voted the world's richest city in 2009 and is a hardworking business centre as well as a hot spot for partygoers from all over Europe. The famous Irish hospitality, the "craic," and the charming cobbled streets are still a huge part of Dublin's attraction. However, a visit to this city will also open your eyes to a thriving food and drink scene, fascinating political history, and visitor attractions for the whole family.
To experience a true taste of Ireland, book a car hire in Dublin Airport with DriveNow and experience all of the enchantment and adventure this capital city has to offer.
Hassle Free, Cheap Car Hire at Dublin Airport from DriveNow
Airport
Information
Address:
1 Swords Rd, Stockhole, Dublin 1, Ireland
Code: DUB
Telephone: +353 1 8141111
Location:
Dublin Airport is located about 10km from Dublin city
No. of Terminals: 2
Timezone: GMT/UTC +00:00
Whether you're travelling to Ireland from within the UK or further afield, Dublin Airport will most likely be your first destination. The airport is Ireland's busiest, with regular flights from Belfast, Edinburgh, Glasgow, Birmingham, Newcastle, and most other major airports around the area. The busiest route is the short jump across to London, frequented by around 4.5 million people each year. This makes it the busiest route in Europe and one of the busiest in the world. Despite this, and unlike many other international airports, Dublin Airport only has two terminals.
Terminal 2 services just six airlines. This includes Aer Lingus, (who have their base in Dublin), Etihad, and Emirates. All other airlines arrive and depart from Terminal 1.
Once you've touched down, it's a smooth and swift process to pick up your car rental at Dublin Airport. Most Dublin Airport car hire offices are conveniently located in the arrivals terminals, either in the multi-story car park at Terminal 2 or the lower level of Terminal 1, depending on which operator you choose to drive with. There are a wide range of well-known and loved operators from which to choose for your car rental at Dublin Airport, including Hertz, Budget, Avis, Enterprise, Europcar and SIXT. You'll be whisked away in a shuttle bus to the car park of your chosen supplier, and advised on your best route out of the airport.
Once you're set up with your Dublin Airport car hire, it's an easy 10km drive to the city centre via the M1 motorway, so your Irish adventure can begin.
Finding your Dublin Airport car rental is quick and easy Source: dublinairport.com
Treat Yourself to Laid Back Luxury in a Top Dublin Hotel
As a bustling cosmopolitan capital city, it's no surprise that there is an abundance of fantastic hotels in Dublin. Many of the best-located hotels do come with a price tag to match, so venture a little further out if you're hoping to catch a bargain. If you're looking for something extra special to complement your trip, check out some of these stylish stays.
The Dean Hotel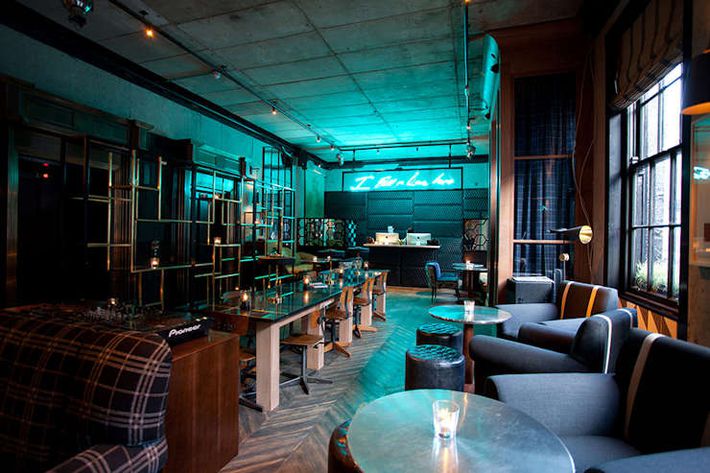 Unique interiors and trendy additions are a hallmark of the Dean Hotel Source: deandublin.ie
If you're looking for a superb location without the corporate feel of many modern hotels, the Dean could be your answer. This quirky boutique hotel on Harcourt Street is bang in the centre of Dublin, just a stone's throw away from Grafton Street, St Stephen's Green, and many other shopping, restaurant, and bar areas. The charm of this relatively new hotel isn't just limited to its location though. It's the cool, carefully designed interiors, funky rooms, and glass topped rooftop restaurant that have earned its reputation, and landed it on the list of the 30 best hotels in Ireland. Expect remarkable food, charming additions to your room, plenty of space to park your Dublin car hire, and an overwhelming urge to book an extra week.
Kelly's Hotel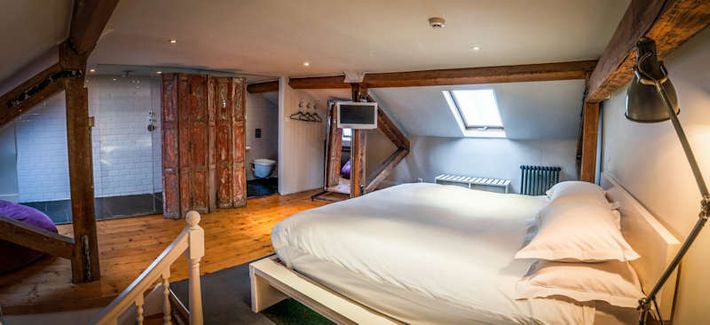 Minimalism meets luxury at Kelly's Boutique Hotel Source: kellysdublin.com
Kelly's Hotel in the creative quarter is another great option for those looking for a touch of luxury right in the centre of the action. Minimalist and trendy, this hotel is made up of only 16 rooms, connected by an impressive interior bridge. The unique feel of the interior is thanks to a combination of this minimalist look and the traditional materials of the 1870s building that it is housed in. A perfect spot for those after a great night out, Kelly's is on George's Street, right next to the hugely popular Temple Lane area brimming with bars and clubs.
Clontarf Castle Hotel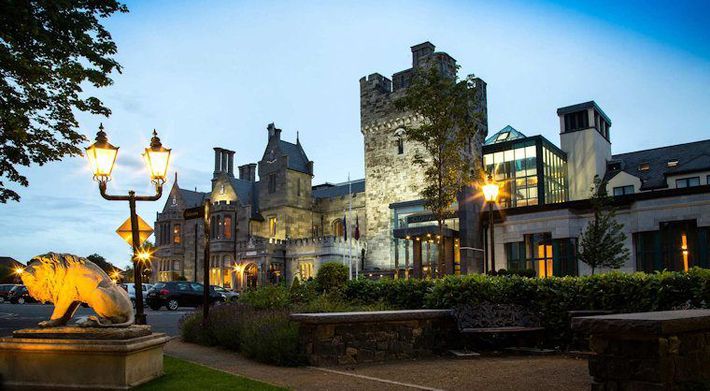 Treat yourself to a slice of tradition at the Clontarf Castle Hotel Source: contarfcastle.ie
If you're looking for something a bit different, the 4-star Clontarf Castle Hotel could be right up your street. As the name suggests, it resides inside a 12th century castle building and is full of fascinating history of the families who have lived there. Inside the magnificent building is a modern, refurbished interior with comfortable rooms and luxurious food. Clontarf is a great place to explore popular local attractions like St. Anne's Park and Rose Gardens or Dollymouth Beach. But at just a 10 minute drive in your hire car from Dublin city centre, you can escape to your own slice of history without being too far away from the hustle and bustle of town.
Number 31 B&B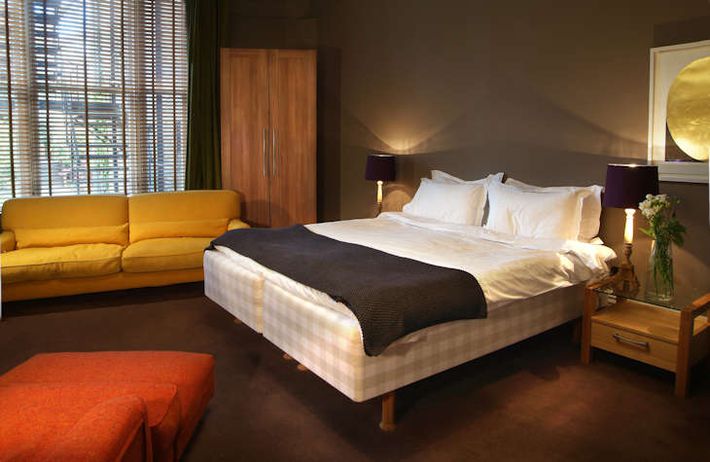 You'll get world class hospitality at Number 31 B&B Source: number31.ie
Number 31 B&B is situated in another hugely convenient spot, between Trinity College and St Stephen's Green, allowing you to soak up some of the magnificent architecture and culture of this area. Number 31 is no ordinary B&B, and the fact that it was awarded Guesthouse of the Year in 2017 certainly attests to that. This B&B is famed for its outstanding hospitality, comfortable, attractive rooms, and one of the best breakfasts in Ireland. Extra features like freshly baked bread, car parking for your Dublin rental car, and local knowledge from the hosts make this B&B stand out from the crowd.
Where to Eat and Drink in Dublin
Irish food has traditionally embraced both the land and sea, keeping it simple, hearty, and wholesome. These days staples such as stews, fish & chips, and pies still feature regularly on menus, but you can also expect modern retakes and upgrades on old favourites. Ireland's proximity to the sea also means that trying fresh fish, mussels, oysters, and prawns is a must.
While the old classics have always been a hit, " food has never been known to be hugely adventurous. However, that's all changed in recent years and is more apparent than anywhere in Dublin. Chefs from all over the globe have either set up or returned to the city with new ideas and innovative techniques, meaning the capital is buzzing with exciting, creative cooking from all around the world.
The Irish are world renowned for their great relationship with alcohol, and it would be rude to come all the way to Ireland and not join them for a pint or two in the pub. Many looking for a big night come to Dublin to soak up the fantastic " atmosphere, and there will be plenty of brides and grooms-to-be running around on a Saturday night. But if it's just a quiet pint of Guinness you're after, fear not. With more than 1000 bars in Dublin, there's more than enough for everybody!
Temple Bar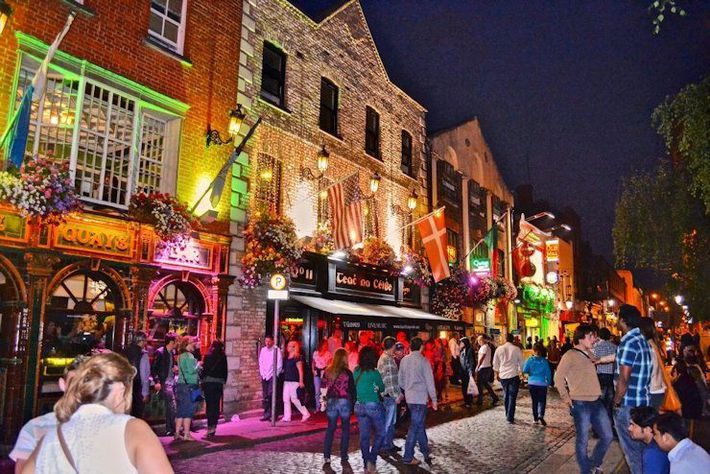 You'll find music, food, and a great atmosphere in the streets of Temple Ba
Source: dublinpubs.com
Temple Bar is actually both an area and a pub. The name is given to what has become a famous cluster of bars, pubs, and taverns on the south bank of the River Diffey. The area once had a colourful reputation, but is now one of the busiest areas of the city and a huge hit with tourists. The wide range of venues in Temple Bar offers everything from traditional " music to club nights. The Temple Bar itself is one of the most popular in the area, with a traditional " pub atmosphere. As it's such a hot spot for visitors, this pub isn't one for a quiet night in!
Coppinger Row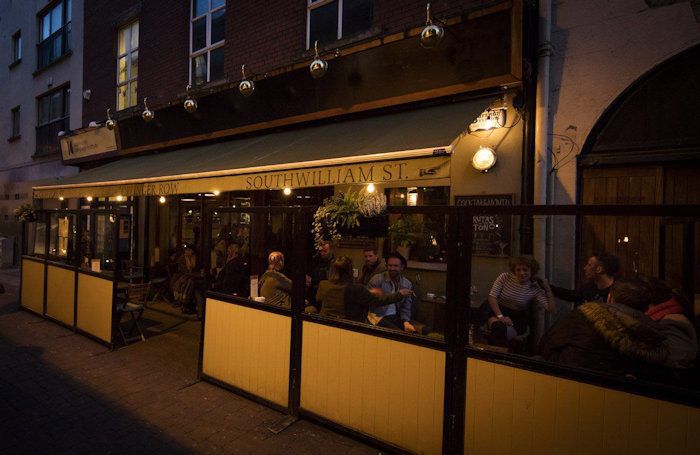 Grab a hearty meal for any time of day at Coppinger Row Source: coppingerrow.com
This Mediterranean inspired restaurant is a great spot for brunch, lunch, or dinner. Located right in the centre of Dublin just off Clarendon Street, you can enjoy people watching from the outdoor seating area if you're lucky enough to catch a sunny day. The menu features well priced, well portioned plates, with a special focus on seafood. If it's the drinks list you are more interested in, you'll find a bold selection of wines and even a full menu dedicated to gin and tonic.
Cake Cafe
Sometimes the highlight of a trip isn't the most expensive restaurant or the fanciest bar. Sometimes all it takes is a slice of phenomenal cake and a great cup of tea. The perfect venue for this job is the aptly named Cake Café in the Dublin 8 district. This charming little spot serves a wide variety of cakes, tarts, and pastries in a leafy courtyard setting with mismatched crockery and colourful designs. It's not just for afternoon tea though, as they also do a great brunch or lunch, complimented by a tasty drinks list. This café has also been highly commended for its dedication to using local " produce, so it's definitely worth a visit.
P. Mac's Bar
P. Mac's is relatively new on the bar block, opening as a sister bar to the award winning Cassidy's. Perfect for a casual weeknight drink and snack from their food menu, this bar is a cross between a traditional " pub and a modern hipster hangout. Expect unique decor, candlelit tables, and a lively atmosphere, particularly on the weekends.
Soak up Some Culture with the Top Attractions in Dublin
Part of Dublin's charm for visitors is that there's something for everyone. Those looking for a step back in time will marvel at the historic buildings, stories, and architecture, but there are plenty of options for those who prefer to discover the culture of today, too. Here are some highlights of things to check out during your trip.
Museums and Galleries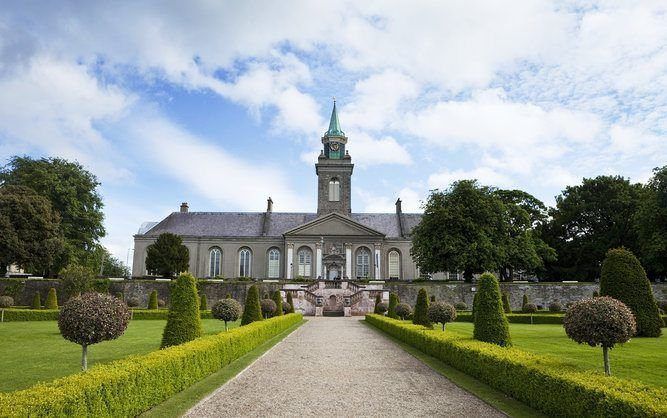 See stunning gardens, architecture, and artworks at the Museum of Modern Art
Source: Travel and Leisure
For visitors to new cities, museums are often one of the first attractions to tick off. They're a great way to discover the history and culture and get a deeper understanding of what's happening around you. The many museums in Dublin showcase the best of Irish history, arts, writing, and culture and are definitely worth a visit. The Irish Museum of Modern Art is a hugely popular museum with more than 400,000 visitors a year. The 17th century Royal Hospital building and Parisian style garden in which the museum resides are stunning. To get here, you can make use of your Dublin car rental, as it's an easy 12 minute drive from the city centre. Other great museums and galleries include the National Museum of Ireland, The James Joyce Centre, and the Little Museum of Dublin.
Trinity College


Check out the beautiful Hamilton Mathematics building at Trinity College
Source:Trinity College Dublin
Despite being founded back in 1592, Trinity College is still a working university. It's one of the seven ancient universities in Britain and Ireland, and a visit to the magnificent 16th and 17th century buildings and grounds offers a Harry Potter-esque trip back in time. Student-led guided tours are well worth joining to learn all about the fascinating past of the university and surrounding area. The buildings are situated on the College Green, which is a great place to have a stroll, and you can often watch students playing cricket at the nearby pitch.
St Stephens Green


St Stephen's Green is the perfect place for a summer stroll
Source:Tour Ireland
If you've spent your day exploring museums and sampling Guinness, the idea of a lazy afternoon in the park could be music to your ears. St Stephen's Green is bang in the middle of Dublin and ideal for an escape from the busy streets and attractions. There are more than 3.5km of paths to wander along and admire the Victorian style gardens. Alternatively, if it's a sunny day, you could park yourself up on a picnic blanket with an ice cream and watch the world go by.
The Guinness Storehouse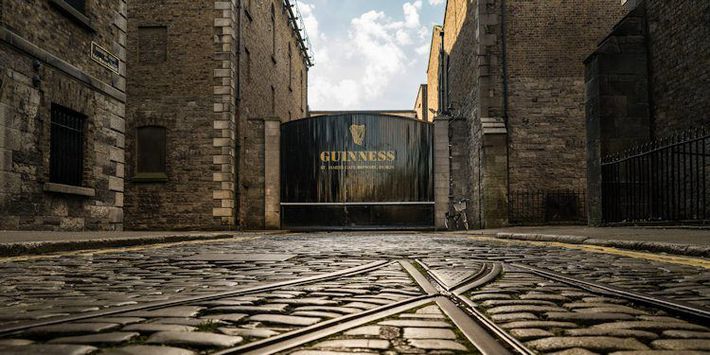 i>Discover some fascinating history and sample some pints at the Guinness Storehouse
Source: Fountain Resource Group
It may sound a bit cliché to come to Dublin and head straight to a Guinness museum. However, if ever you were going to learn how to pull a pint, it should really happen at the Guinness Storehouse. This distillery is definitely worth a visit, as it offers truly fascinating insight into the country's famous tipple. Learn all about the history, distilling process, and sample your own freshly pulled pint at the end. The rooftop bar at the Storehouse makes this place extra special, as you can enjoy a couple more drinks with 360 degree views of the city.
Exploring Further Afield with Trips in Your Dublin Hire Car
Although it's essential to discover the sights and sounds of the city itself, don't forget there's a whole lot of magnificent Irish scenery waiting to be explored just a few miles away. Take some time to escape the hustle and bustle and jump in your hire car to check out some of these impressive slices of Mother Nature or use our 7 day Ireland self-drive itinerary to help create your Irish adventure. Download a detailed version of this Irish driving itinerary.
Howth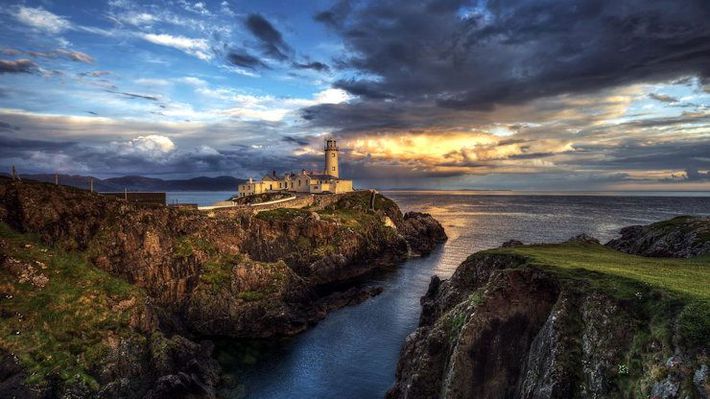 Do some dramatic scenery and wildlife spotting at the seaside town of Howth
Source: Skibereen Eagle
Just a short drive north of Dublin in a hire car from Dublin Airport is the pretty little seaside town of Howth. Far from the noise of the city, this fishing village is a peaceful, scenic spot and perfect for a day trip. You can choose to stroll around the many fish cafes and restaurants sampling the local seafood, take a hike in the surrounding coastlines, or head to Howth Castle for some more sightseeing. You could be lucky and spot some seals from the harbor!
Glendalough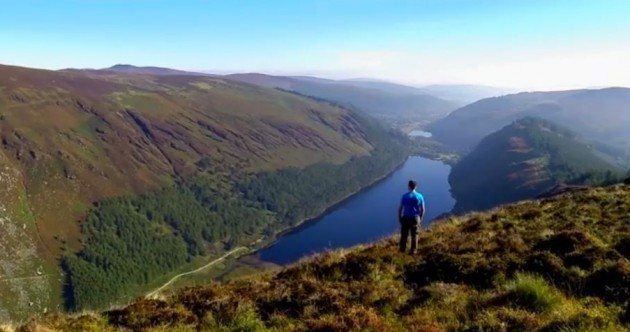 Find yourself on top of the world after one of the numerous hikes in Glendalough south of Dublin
Source: The Journal
For a real adventure out of the city, take your Dublin car rental to the mountains. Glendalough is a mountainous park area about an hour's drive south of Dublin and is a beautiful place to head out for a scenic drive. There is a variety of walks and hikes ranging in difficulty, from lakeside strolls to proper mountain hikes. For your return trip, take your car rental back to Dublin via the scenic Sally's Gap for stunning views of untouched landscape.
Galway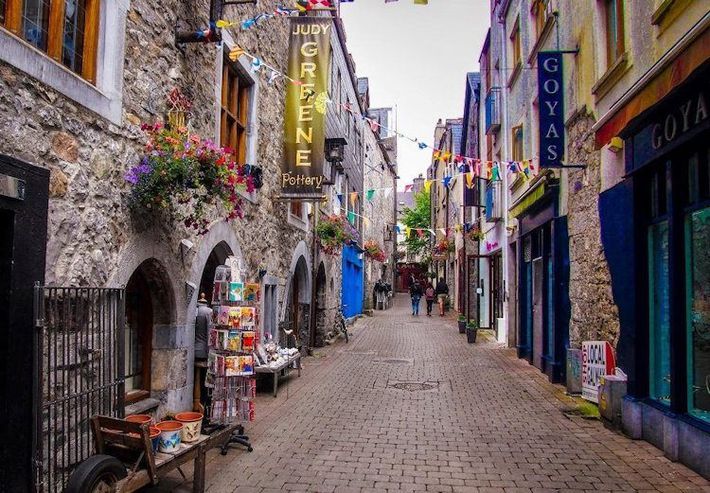 Magical Medieval streets abound in Galway
Source: Trekking Tru Time
If you're heading to Ireland for more than a few days, consider heading even further out of the city and across the mainland to the east coast. Here you'll find the famous seaside city of Galway, known around the world for its traditional Irish charm and medieval roots. This city is often referred to as the most 'Irish' of the country, and it's where you'll be most likely to hear Irish spoken in the street or stumble across traditional music being played in the pubs. That's not to say that Galway isn't modern, as there is a fun student environment, a great art scene, and plenty of delicious bars and restaurants to sample, too. Wander around admiring the cathedrals, castles, and famous churches, but don't forget to voyage to the stunning beaches and countryside in the surrounding area, too.
How to Compare Car Rentals in Dublin with DriveNow
If you want a relaxing touch down and arrival into one of Europe's most culturally rich and diverse cities make sure you organise your rental car for Dublin before you take off.
DriveNow has a free online booking system so you can compare Dublin Airport rental car rates before you leave home or on the road with your smart phone. There's no deposit, no credit card details, and no booking or cancellation fees, simply book online and pay when you collect your car rental in Dublin.
DriveNow access all Ireland's top rental car providers so you have the widest choice of vehicles to compare and select from to guarantee you will be getting a good deal.
There is no need to stand in a long queue to organise your car hire from Dublin Airport. If you utilise DriveNow's service all you need to do is choose the car you want before you leave. With available depots throughout Ireland, you have the added convenience of being able to collect your car hire from Dublin city as well.
Once you land at Dublin Airport, you simply show your confirmation email and pick up the vehicle. You pay upon arrival, which is really handy if you decide to add on some insurance or any other features.
Dublin Airport is one of the top 10 busiest airports in Europe, with an average of 60,000 passengers going through its doors every day. This number shoots up to 80,000 during the peak season. Renting a car in Dublin Airport ahead of time means you will beat the crowds and quickly reach the city of Dublin, which is located about 10 km south of the airport.
DriveNow searches the rates provided by the world's top car rental companies so you get the best rate on a cheap car hire in Dublin.
Why Use DriveNow for Car Hire in Dublin?
Here are some other reasons to consider booking Dublin car hire with DriveNow:
DriveNow has been in operation since 2003, comparing the best rental prices for the travelling public
DriveNow's search engine constantly monitors the rates offered on cheap car rental in Dublin and elsewhere in Ireland to publish the very latest pricing
To make it as straightforward as possible, we show the prices in Euros, so you know exactly what to expect on arrival
Once you confirm your booking and lock in your rates, you then know how much you need to set aside
There aren't any booking, admin, or agency fees to worry about, so you know exactly what you will be getting when you book
FAQs on Dublin Car Rental
Are there age restrictions to hire a car in Ireland?
To hire a car in Ireland you must be over the age of 21. Bear in mind, however, that drivers under the age of 25 must have held their licence for at least two years to rent a car in certain locations. This can vary depending on the supplier and the location, so if this applies you would be wise to check this ahead of time.
Just leave the query in the comment section and a DriveNow representative will get back to you. DriveNow does not charge a cancellation fee so you can be confident you will not be charged if you find yourself unable to drive.
If you are a qualified driver under age 25, you may also face restrictions on the type of vehicle you can hire. You may also need to pay for slightly higher insurance premiums.
What kind of licence do I need?
If your drivers licence is printed in English, you do not need anything else to rent a car at Dublin airport. However, if it is written in another language you must also carry an International Driving Permit with you at all times. It might pay to also keep your passport handy, just in case.
What are the driving rules in Ireland?
If you drive in Ireland, you will need to keep left. Speed is measured in kilometres and fuel in litres. When driving in built-up areas, stick to 50kmh and on non-urban roads you can drive up to 80kmh. On national highways, the speed limit is 100kmh and this increases to 120kmh on motorways.
All passengers must wear seat belts and small children must be buckled into booster seats in the backseat of the car - these seats can be hired alongside your rental car in Dublin airport.
The Irish Road Safety Authority recommends you use daytime running lights.
Drinking and driving laws are very strict in Ireland, so just remember the legal alcohol limit is 50 milligrams of alcohol per 100 ml of blood.
What is town parking?
If you are planning to park your car in an Irish town, be aware that it might operate on street disk parking. This means you will need to buy a parking disk from a local retailer.
Make sure you do not exceed the allotted time as you could then be charged parking fines.
Dublin Airport Car Rental Locations
Discover amazing experiences in Dublin Airport