Car Hire Dublin Airport
Search for Car Rental in Dublin Airport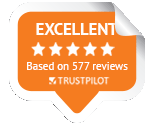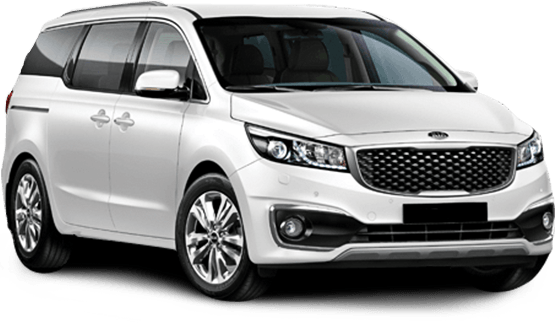 Discover Dublin with car hire from DriveNow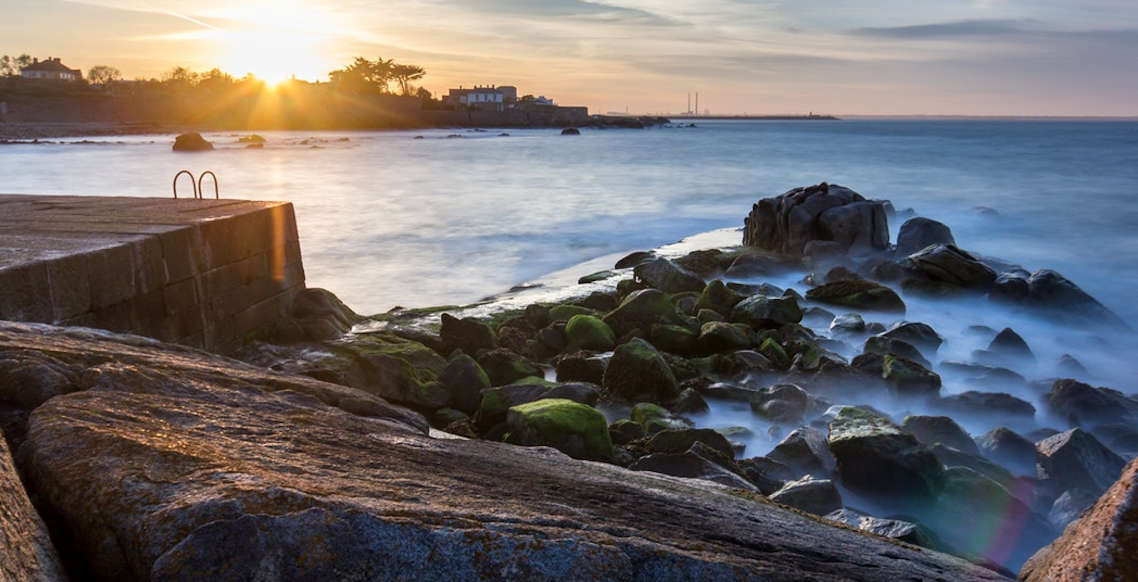 Ireland is a small country with a huge heart. The only independent state in the British Isles has been through a lot, yet remains one of the most popular destinations on European trips. For first-time visitors, a trip to the Emerald Isle might elicit images of dancing leprechauns, traditional music, or endless pints of
Guinness
.
But whilst you may find at least some of these during your trip, this country can offer far more than that.
With moody rolling hills, dramatic coastlines, and medieval castles, the landscape of Ireland has inspired many a writer and artist over the years. But the Irish charm goes a lot deeper, and no place illustrates this better than the capital city of Dublin. Nestled on the east coast in the county of Leinster is a city both steeped in history and culture and buzzing with the hustle of a modern European capital. Dublin was voted the world's richest city in 2009 and is a hardworking business centre as well as a hot spot for partygoers from all over Europe. The famous Irish hospitality, the "craic," and the charming cobbled streets are still a huge part of Dublin's attraction. However, a visit to this city will also open your eyes to a thriving food and drink scene, fascinating political history, and visitor attractions for the whole family.
Once you've booked your trip and sorted your car hire, all that's left for you to do is get there! If you're arriving from overseas and not from elsewhere in
Ireland
, your first port of call will most likely be
Dublin International Airport
. While we often don't want to spend much more time in airports than we have to, sometimes delays or unforeseen circumstances mean that we have a bit of time to kill. So here's what you can expect from Dublin Airport so you know you'll be covered no matter what.
Hassle Free, Cheap Car Hire at Dublin Airport from DriveNow
Airport
Information
Address:
1 Swords Rd, Stockhole, Dublin 1, Ireland
Code: DUB
Telephone: +353 1 8141111
Location:
Dublin Airport is located about 10km from Dublin city
No. of Terminals: 2
Timezone: GMT/UTC +00:00
Whether you're travelling to Ireland from within the UK or further afield, Dublin Airport is the most popular gateway to the country. The airport is Ireland's busiest, with regular flights from Belfast, Edinburgh, Glasgow, Birmingham, Newcastle, and most other major airports around the area. The busiest route is the short jump across to London, frequented by a staggering 4.5 million people each year. This makes it the busiest route in Europe and one of the busiest in the world. Other popular European destinations include Amsterdam, Charles De Gaulle Airport in Paris and Manchester. While these short haul flights are a large part of Dublin's operations, they also operate long haul flights, flying to 42 countries in all.
Despite this, and unlike many other international airports, Dublin Airport only has two terminals.
Terminal 1 is where you'll find the majority of the short haul flights, with airlines like Ryanair, British Airways, and easyJet operating from there. Long haul flights will arrive and depart from the newer Terminal 2, where you'll find airlines like Emirates, American Airlines, and Aer Lingus, whose home base is Dublin Airport.
On touched down, you'll find it a smooth and swift process collecting your rental car. Most Dublin Airport car hire offices are in the arrivals terminals and their vehicles are located either in the multi-story car park at Terminal 2 or the lower level of Terminal 1, depending on which operator you choose to drive with. There are a wide range of well-known and loved operators from which to choose for your car rental at Dublin Airport, including Hertz, Budget, Avis, Enterprise, Europcar and SIXT. You'll be whisked away in a shuttle bus to the car park of your chosen supplier, and advised on your best route out of the airport.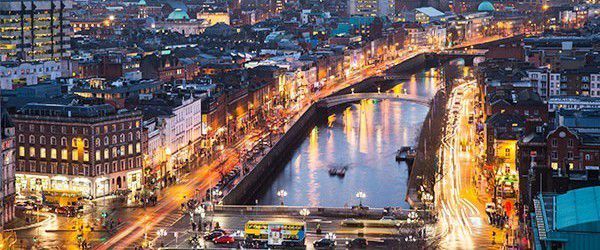 The city is ready and waiting to be explored just a short drive away in your Dublin Airport hire car
Source: go-today.com
Once you're set up with your Dublin Airport car hire and have loaded in your luggage, it's time to get going. If you're heading straight into Dublin city to start your sightseeing, you'll take the M1 and M50 crossroads. Depending on where you've decided to stay in the city, you could also consider taking the ring road. This trip is around 12km so shouldn't take you much longer than 25 minutes in total. If your travels are taking you elsewhere, you can continue on the M1 to the north or the M11 to the south to drive along the coast. And Northern Ireland is calling your name, it's just under a two hour trip up the M1 to the lively city of Belfast.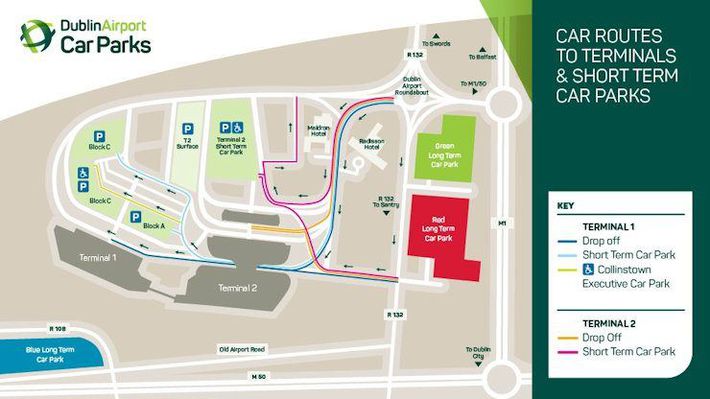 Finding your Dublin Airport car rental is quick and easy
Source: dublinairport.com
Entertainment: Shopping and More in Dublin Airport
After your holiday is over and you've returned your car hire to Dublin Airport, you'll likely be left with some time to kill. If you've followed the rules and turned up with extra time to spare, you should have a few hours to browse the shops, maybe get a snack, or kick back and relax with a drink. While waiting at airports can sometimes seem a bit of a chore, you'll be pleased to know that there's plenty on offer for you at Dublin Airport. Here are just a few of the restaurants, bars, and shops waiting to keep you busy.
Shopping 'til You Drop at Dublin Airport
The shopping area at Dublin Airport is known as the Loop; one of three similar shopping areas which can also be found in Cork and Shannon airports. The loop is located in both Terminal 1 and 2, so you won't be missing out regardless of which terminal you find yourself in. Another great thing about the Loop is its click and collect service. Although this only applies if you are flying from Dublin and returning again, it could be useful if you are doing an extended trip in the UK and Ireland. Instead of lugging all your fresh purchases around the airport and on to the plane with you, you can leave them at the airport and pick them up on your return.
Clothing and Accessories
Whether you've lost half your luggage during your trip or you just fancy treating yourself to a new wardrobe addition, you'll find a fine range of clothing shops at Dublin Airport to choose from. Hugo Boss, Superdry, and L.K Bennett are just some of the well-known brands that you'll find in either Terminal 1 or 2.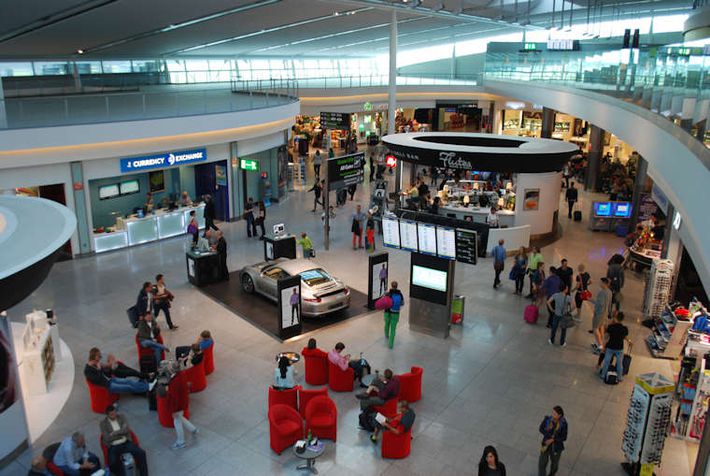 Shopping in full swing at Dublin Airport
Source: Jean Housen
Health and Beauty
Having a few hours to kill at the airport is the perfect opportunity to sample the latest perfumes, test out new kinds of makeup, and make some additions to next year's Christmas list. The Loop is a treasure trove for lovers of all things beauty related, and you can find products from famous brands such as Mac, Chanel, and Ralph Lauren. If beauty products aren't really your thing, you can find all the practical products you need for your travels in stores like Boots, Pure Pharmacy, and WHSmith.
Gifts
If you've got little ones waiting for you at home or just love buying gifts for friends and family, you can normally rely on the airport to provide a good range of souvenirs that will put smiles on their faces. If you're looking for traditionally Irish gifts, head to the House of Ireland, where you can bag yourself some typical souvenirs, clothing, and crafts that will do the trick.
Restaurants, Cafes, and Bars at Dublin Airport
As you may be hanging around Dublin Airport for several hours, chances are you're going to get hungry. In some airports this can be a problem, as the offerings are less than appetising, but thankfully Dublin Airport can provide you with a wide range of snacks, bar meals, and even classy establishments to satisfy all kinds of taste buds.
The Angel's Share
If you're leaving Ireland and heading back towards familiar foods, you may want to get your fill of traditional Irish fare that you've discovered during your Dublin car hire adventure. For this kind of comfort food teamed with a good pint of Guinness, head to the Angel's Share in Terminal 1 before security.
Alcock & Brown
Looking for a quick bite to eat before you head out of Terminal 1? Alcock & Brown could be your solution. This super convenient café has a wide variety of food and drink to satisfy your needs no matter what time of day you pass by. Grab a coffee, a muffin, or a light lunch to keep hunger cravings at bay before you board.
Wrights of Howth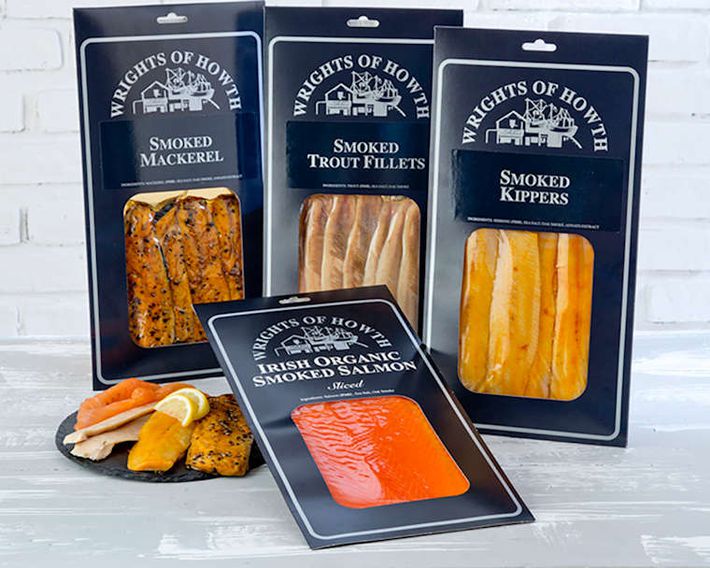 Treat yourself to some delicious seafood from Wrights of Howth
Source: Wrights of Howth Shop
Irish food isn't all about carbs and chips (although they are excellent choices). They also do a great line in delicious seafoods, and the Wrights of Howth deli in Dublin Airport is a great place to get your fill of these. Whether you're in the mood for a tasty seafood lunch before your flight or want to stock up on some local delicacies to take home, Wrights of Howth is well worth stopping by.
Book Cheap Car Hire at Dublin Airport with DriveNow
While we can't help to ensure that the Irish weather will behave itself for you or that your flight will be on time, we certainly can help you get a great deal on car hire at Dublin Airport. With over a decade of experience in car rental, we have built partnerships with some of the biggest and best rental operators in the industry. This gives us a wide range of vehicles of all makes, models, and sizes for you to choose from.
On top of all this awesome selection, we'll also offer you great, honest pricing. We search the web for the best price available at your time of travel, and won't add on any sneaky extras to your final price.
Once you land at Dublin Airport, you simply show your confirmation email and pick up the vehicle. You pay upon arrival, which is really handy if you decide to add on some insurance or any other features.
Dublin Airport is one of the top 10 busiest airports in Europe, with an average of 60,000 passengers going through its doors every day. This number shoots up to 80,000 during the peak season. Renting a car in Dublin Airport ahead of time means you will beat the crowds and quickly reach the city of Dublin, which is located about 10 km south of the airport.
And cheap car rental at Dublin Airport is just the start. If you're planning an adventure around the UK, DriveNow can sort out your car rental in London, Edinburgh, Glasgow and numerous other British cities.
Why Use DriveNow for Car Rental at Dublin Airport?
We always search for the latest and cheapest available rental rate
100% free booking service with no fees or hidden charges
In most instances, no deposit or credit card is required when booking. Pay on pick-up
Immediate email confirmation and locked in rental rate
Receive drive-away rates (excludes young driver surcharge)
We've been helping travellers get the best deals on car hire since 2003
Get your trip off to a cracking start with cheap, reliable, and convenient car hire at Dublin Airport from DriveNow.
FAQs on renting a car at Dublin Airport
Are there age restrictions to hire a car in Ireland?
To hire a car in Ireland you must be over the age of 21. Bear in mind, however, that drivers under the age of 25 must have held their licence for at least two years to rent a car in certain locations. This can vary depending on the supplier and the location, so if this applies you would be wise to check this ahead of time.
Just leave the query in the comment section and a DriveNow representative will get back to you. DriveNow does not charge a cancellation fee so you can be confident you will not be charged if you find yourself unable to drive.
If you are a qualified driver under age 25, you may also face restrictions on the type of vehicle you can hire. You may also need to pay for slightly higher insurance premiums.
What kind of licence do I need?
If your drivers licence is printed in English, you do not need anything else to rent a car at Dublin airport. However, if it is written in another language you must also carry an International Driving Permit with you at all times. It might pay to also keep your passport handy, just in case.
What are the driving rules in Ireland?
If you drive in Ireland, you will need to keep left. Speed is measured in kilometres and fuel in litres. When driving in built-up areas, stick to 50kmh and on non-urban roads you can drive up to 80kmh. On national highways, the speed limit is 100kmh and this increases to 120kmh on motorways.
All passengers must wear seat belts and small children must be buckled into booster seats in the backseat of the car - these seats can be hired alongside your rental car in Dublin airport.
The Irish Road Safety Authority recommends you use daytime running lights.
Drinking and driving laws are very strict in Ireland, so just remember the legal alcohol limit is 50 milligrams of alcohol per 100 ml of blood.
What is town parking?
If you are planning to park your car in an Irish town, be aware that it might operate on street disk parking. This means you will need to buy a parking disk from a local retailer.
Make sure you do not exceed the allotted time as you could then be charged parking fines.
Dublin Airport Car Rental Locations
Discover amazing experiences in Dublin Airport