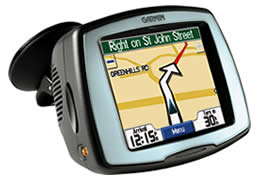 Portable GPS Sat-Nav device rental information
When travel takes you some place new, navigation can add extra stress and time to your journey. The good news is that rental cars with a portable GPS unit are now available from all DriveNow partners and in most locations throughout Australia. More regional and remote destinations may have limited supply.
Pricing below is for Australian GPS hire only. Sat-Nav devices are also available in New Zealand and other international destinations with pricing available at pick-up.
Use the 'Comments' field on the booking form to request a GPS unit. Please note that GPS units are subject to availability and whilst generally available they cannot be guaranteed.
Terms & Conditions
Price includes GST, excludes administration fee and Airport Concession Recovery Fee (where applicable)
Reliability of directions subject to timing of software implementation as well as that of which has been provided by the maker of the installed maps
Renters acknowledge that GPS units may be limited by atmospheric or topographical conditions
Renters further acknowledge that GPS units may be rendered inoperative if the unit is tampered with or destroyed and or damaged in an accident or if the satellite systems are obstructed and inoperative
Customer is responsible for all costs in the event of lost, stolen or damaged GPS unit and all of its components
Renter agrees to release and hold the rental provider harmless for any GPS unit failures
The rental supplier holds your request with your reservation however cannot guarantee availability until rental pick up.