Car Hire Paris
Search for Car Rental in Paris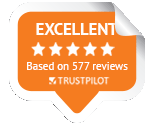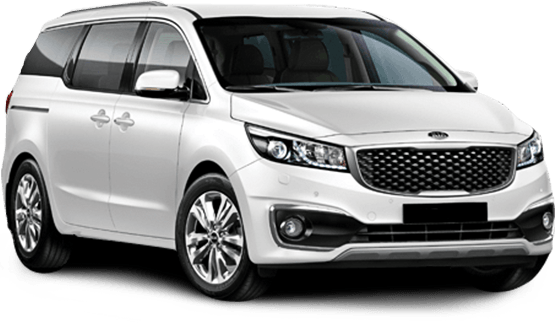 Explore Paris with car hire from DriveNow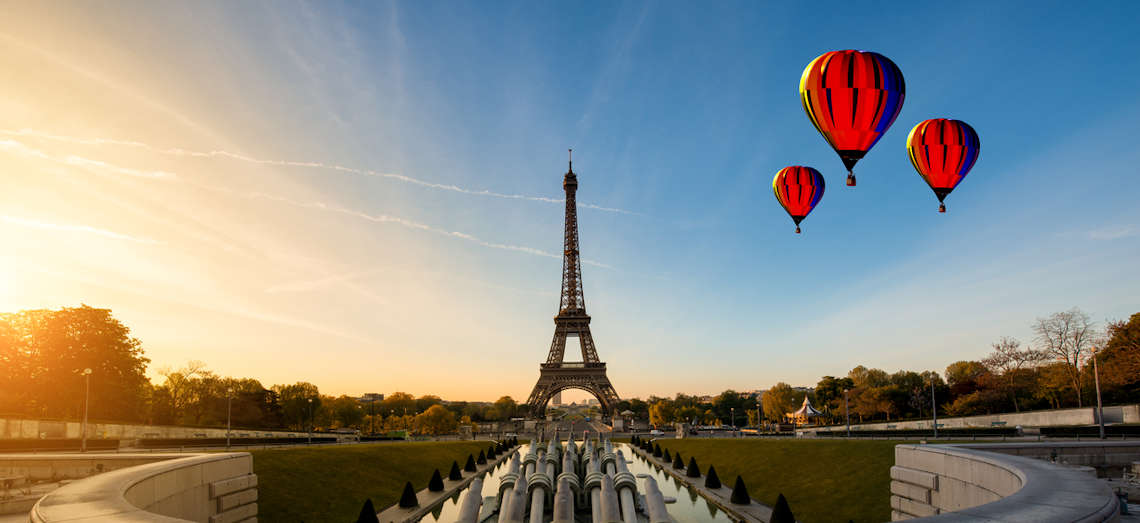 Paris has always been a well-known destination for romantic getaways and luxury escapes. And with its classy reputation, elegant architecture, and world class food and wine, it's no surprise really! However that's certainly not to say that a trip to Paris should be reserved only for the lovers. The French capital is bursting with history, fascinating museums, and attractions, and with
Disneyland Paris
just a short drive away from the city centre, there's plenty to entertain visitors of all age categories.
If you're planning on exploring Paris and what lies beyond the city, having your own set of wheels is a smart move. With so much to pack in and check out, having to organise public transport is an added hassle you don't need! Booking a hire car in Paris means that you can plan your own itinerary, avoid busy buses and trains, and go where the wind takes you. What's more, with the simple price comparison service from DriveNow, you can choose from a wide range of different vehicle makes, models, and sizes to find the right car for you.
Scoot over to DriveNow today to sort out car hire in Paris at a great price, so you can be on your way to checking out some of these highlights.
Turn to DriveNow for Convenient, Cheap Car Hire in Paris
DriveNow makes it quick and easy to arrange your car rental in Paris. With more than 14 years of experience working with a variety of huge car rental operators, we've rounded up vehicles from some of the biggest and best brands in the market including France's top 8 rental providers. This gives us a huge database of great makes and models for you to pick and choose from, so you can choose a hire car in Paris that suits your needs.
In addition to our wide range of vehicles, we'll also try to help you find a bargain. Our comparison service is impartial and unbiased, and the prices you see are always the best we can find for you. That means less time browsing through car rental sires, more time planning the ultimate French itinerary for you and your travelling party!
You also don't have to worry about nasty hidden fees, as we don't add charges before, during, or after your trip. All of these perks add up to easy and efficient Paris car rental that will help you get your holiday off to a great start.
Why Use DriveNow for Car Hire in Paris?
We only partner with world renowned brands
Free booking service with no fees or charges
Impartial and instant rate comparison
In most instances pay when you collect the vehicle not when you book
Receive drive-away rates (excludes young driver surcharge)
Comparing cars in Paris since 2003
Booking a rental car in Paris is a great way to see the city and beyond on your own terms. Make a reservation in advance with DriveNow so you have one less piece of organising to do and more time to get excited for your holiday. Bon voyage!
First Things First: Getting to Paris
So you've picked your ideal set of wheels and packed your bags, now all you need to do is transport yourself to Paris for the fun to begin. For overseas travellers, your first port of call will most likely be Paris Charles de Gaulle International Airport, located about 25 km northeast of the city centre. As Europe's second busiest airport, Charles de Gaulle is one of the most important aviation hubs in the world, served by almost every major airline with flights to more than 315 destinations worldwide.
Airport
Information
Address:
95700 Roissy-en-France, France
Code: CDG
Telephone: +33 1 70 36 39 50
Location:
The airport is located around 25km northeast of the city
No. of Terminals: 3
Timezone: GMT/UTC +1:00
Paris Charles de Gaulle is certainly no small affair, with four runways and three separate terminals. The second of these terminals is the largest, separated into eight huge different sections which almost feel like airports in themselves. The majority of flights will arrive and depart from Terminal 1 and 2, which are connected via a free shuttle train service. If you're unsure which terminal you will be using for your trip to Paris, there's a tool available for you to check.
Once you've collected your bags, it's time to get the keys to your Paris hire car. As it's such a large airport, many rental operators have desks at more than one terminal, if not all. Be sure to check if your operator has a desk at the terminal you arrive into before you fly to save you any confusion when you land, but you'll find the most popular names like Avis, Budget, Europcar, Hertz, SIXT, Alamo, Enterprise and Keddy will have you well covered with desks at the majority of terminals.

CDG is a huge airport, but is well laid out and simple to navigate Source: Paris Charles de Gaulle
Once you've loaded up your Paris rental car and got your head around driving on the left hand side of the road, you'll be itching to get out of there and start exploring! It takes between 30 minutes to 1 hour to get to central Paris from Charles de Gaulle Airport, normally via the A3 or the A104 and A4, depending on where you would like to head to first.
Things to do During Your Trip to Paris
Although there's a lot to be said for venturing off the beaten track, when it comes to iconic landmarks and attractions, there's a reason why certain places draw all the crowds. Unless you've been to Paris multiple times, it's highly likely that you'll want to tick off some of the most popular spots in the city. Here are just a few to whet your sightseeing appetite.
Eiffel Tower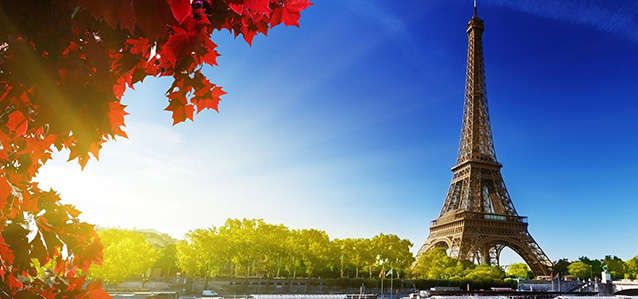 No trip to Paris is complete without a glimpse of the famous Eiffel Tower.
Source: Tour Eiffel
If you've never seen the famous four legged structure on TV or in films, you may well have been living with your head under a rock. The Tour Eiffel has become the unofficial symbol of Paris and often France itself, despite being a monument that Parisians originally hated. You can see the tower from all across the city, but it's well worth splashing out for a trip to the top to see incredible views of the City of Lights.
Jardin des Tuileries
Paris might be known for its luxurious activities and fancy restaurants, but there's no need to break the bank at every turn during your Paris car hire holiday. Some of the best activities, like a walk in the Jardin des Tuileries, are free! In this famous public park you can soak up the stunning surroundings right next to the River Seine, people watch the immaculately dressed Parisians, or just enjoy a picnic on the grass.
Sacré-Cœur
Another must-see attraction to tick off in Paris is the impressive structure of the Basilica of the Sacred Heart of Paris, or Sacré-Cœur. This particularly attractive Roman Catholic church is located right at the top of Montmartre, the highest point of the city. A visit up here is well worth the numerous steps you have to walk to reach it for the stunning views of the city, particularly if you head up at sunrise or sunset.
Perfect the Art of Putting Your Feet up with These Top Hotels in Paris
In a city so famous for romantic holidays and extravagant escapes, it's no real surprise that there are an abundance of incredible hotels in the French capital. If you have budget to play with, you can find almost every kind of hotel experience imaginable, from the most luxurious, decadent historic building to the minimalistic and sleek. While Paris is more famous for its lavish accommodation, there are also certainly plenty of choices for those looking for lower cost options. Here are just a few of the thousands of places to stay you can choose from on your trip to Paris.
Hotel Odyssey
If you're looking for a reliable, attractive and well-located spot to rest your head, Hôtel Odyssey is a great find. The multi-coloured rooms and sleek designs are certainly not traditionally French, but the clean modern feel creates an ideal place to relax after a hectic day in the city. The hotel is located in the highly sought after 1er Arrondissement, just a stone's throw away from the Louvre and the Palais Royal.
Royal Monceau


Sample a slice of luxury in the stylish Royal Monceau
Source: Raffles Hotels & Resorts
Now this one might be on the expensive side, but if you have a special occasion on your hands, you might want to push the boat out a little! The Royal Monceau is one of Paris's many exquisite 5 star hotels, and boy do they know how to do luxury. Redesigned as a luxury art hotel, the Royal Monceau is a mixture of old school class and contemporary design and comes complete with special private cinema, art gallery, and Alice in Wonderland style mirrored spa!
Maison Favart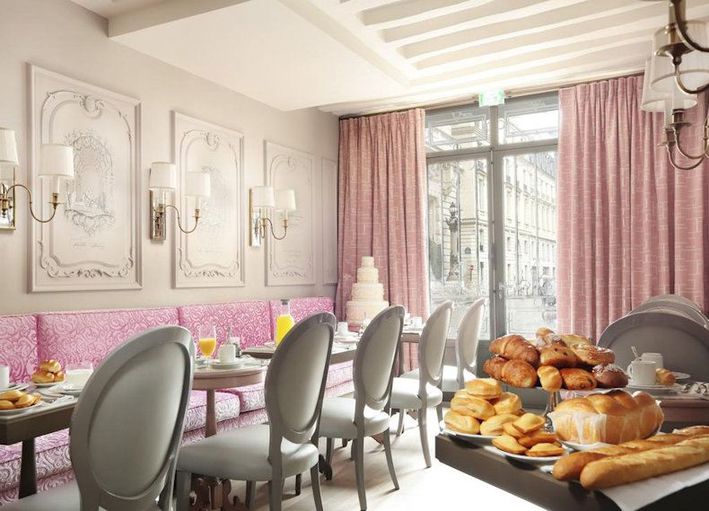 Make sure to prepare your appetite for the delicious spread at Maison Favart Source: Lamaisonfavart.fr
Another hotel that you certainly won't forget is the Maison Favart, located in the 2nd Arrondissement just beside the Opera Comique. Designed to resemble more of a luxurious home than a standard hotel, each suite is completely different, decked out with a mixture of artistic treasures and modern facilities. You can choose to stay in your own room, suite or even a 'little house', offering complete convenience and privacy. Make sure to check out the stunning breakfast area, too, where the array of croissants and pastries available might make you think twice about leaving for the day!
Hotel des Grandes Ecoles
Wanting to get a feel for the French countryside without having to actually leave the city? Well you're in luck. The Hotel des Grandes Ecoles, tucked away in a hidden location just off the Latin Quarter, used to function as accommodation for academics in the 1920s and the peaceful, traditional atmosphere remains unchanged today. Despite being right in the heart of the city, the stunning gardens and provincial décor will spirit you away to the countryside. From the hotel's central location you can explore many of Paris's hotspots on foot, then retire to your peaceful retreat once you've had your fill of sightseeing. Bliss!
Savour the Flavours of Paris with These Top Restaurants and Bars
Savour the Flavours of Paris with These Top Restaurants and Bars
If you're a fan of high class wining and dining, you've come to the right place. The City of Love is widely considered to produce some of the world's best food; home to the crème de la crème of chefs and restauranteurs. If you were ever going to indulge in a six-course meal with matching wines and views, what better place to do it than in a delightful Parisian restaurant?
Not content with mastering the upmarket category, the French are also experts at the simplest of food, from fresh bread, to crepes and coffee. These days there are also plenty more relaxed, creative, venues with a different take on the traditional French dining experience. Long story short, whether you're in town for an old school 5 star romantic getaway or a budget adventure, you won't leave hungry, that's for sure. Here's a roundup of what you can expect to find on your trip to Paris.
Le Bon Georges
For a hearty plate of French food without too much fuss, head to the popular Bon Georges Bistro in the 9th Arrondissement. The chef here takes particular care to ensure all ingredients come from the best French producers, putting a focus on quality rather than trying too hard to be different. You'll find popular dishes like steak and chips, foie gras, and pate accompanied by an extensive wine list.
Le Servan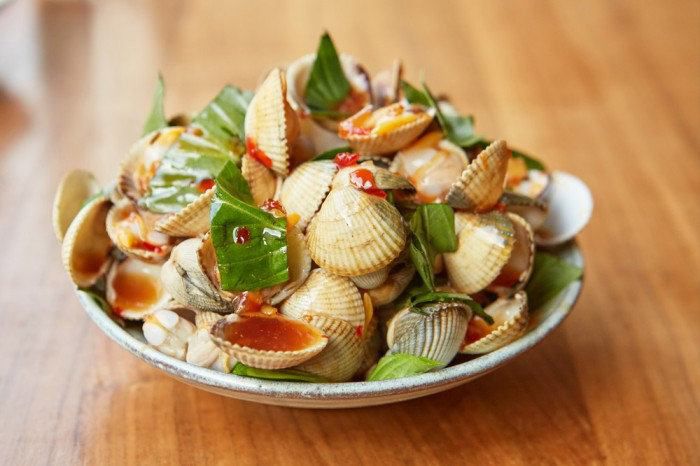 Enjoy delicious French and Asian inspired food at Le Servan
Source: Cheek Magazine
Le Servan in the 11th Arrondissement also falls into the bistro category, providing simple but delicious food at a reasonable price. The sister duo who own Le Servan also mix up their classic French ingredients with flavours and influences from Asia.
Mokonuts
Mokonuts café and bakery is an ideal spot for a taste of famous French desserts and pastries that serve as a quality spot of lunch on the go. Alongside excellent cookies and cakes, Mokonuts also serves light bites and savoury snacks with a blend of Japanese and French influence. This venue only opened in 2016 but is quickly making a huge name for itself, so get in quick before all the cookies are gone!
Breizh Cafe
It may be a stereotype, but when in France it would be rude not to indulge in at least a few of the classic dishes. One of these is the unmissable is the traditional French crepe. Whether you have it sweet or savoury, with lemon or cheese, you'll find some of the best in the city served up at the Breizh Café in the 3rd Arrondissement.
Frequently asked questions when renting a car in Paris
How old must I be to rent a car in France?
Over 21. However drivers in the 21 to 25 bracket will often be required to pay a young Drivers' surcharge fee. There is no upper age limit to hiring a car in France. Driver licenses must be full and unrestricted and been held for at least 12 months. Ensure that you have your Passport with you when collecting the vehicle as many French Car Rental suppliers require this in addition to your license to confirm identity and age.


What driving license do I require to rent a car in France?
You can hire a car in France using your own driving license as long as based on the Latin Alphabet (English, French, Italian, German etc). You may also be also be asked to present your passport. If you driving license is based on a non-Latin based character set you will need to obtain an International Driving Permit. Note that all designated drivers need to have their driving license details recorded when picking the vehicle up.


Driving in France
In France driving is on the right and all measurements are in metric (France being home of the metric system). Fuel is delivered in litres and petrol stations will accept all major credit cards. Many stations allow you to fill up when they are closed using automatic credit card systems. In the past there have been reports of overseas credit cards not being accepted by automated payment systems, whilst these are few and far between today good advice is to fill up during working hours when stations are open.
Speed limits in France
In France Highways and freeways are limited to 130kmh, rural expressways 110kmh and urban traffic to 50kmh. During rain speed limits are reduced on express and highways.
Speeding Fines in France
The hirer is liable for all speed and traffic infringements incurred during the hiring period. Rental companies will charge your credit card for any infringements received and may include an administration fee - this often occurs after the hiring period.

Car Hire - Automatic or Manual Transmission?
The majority of French Car Rental vehicles are manual transmission.

Car Hire payment
You will be required to pay for your vehicle on pick up using a credit card. Excess Insurance reduction and other options can also be purchased when picking up your vehicle.
Excess Insurance Options
You can take excess insurance (Collision Damage Waiver) reduction options by paying a daily fee to reduce your liability in the event of an accident. Many travel insurance policies will include this and this is often a cheaper option.
Is it compulsory to wear a seatbelt in France?
Yes, in both front and rear seats. Driver is responsible for passengers under 13, over that age the passenger accepts responsibility for any fine.

Child Booster and Baby Seats
Any child under the age of 10 are not allowed to travel in the front seat of a car. In the rear seats all children under 10 must be in a child seat (where child weighs 9-15kg) or booster seat for children over 15kg. Booster and child seats are available for hire from the rental company, please include in your initial car rental booking.
Mandatory Breathalysers

In 2012 the French Government introduced legislation making it compulsory for all vehicles to carry a breathalyser whilst travelling in France. A fine for non-compliance was due to be introduced in 2013 however this was postponed indefinitely by the French Government. It is still recommended to travel with one. Breathalysers must conform to French standards denoted by a 'NF" number. A French rental car should come equipped with all required safety equipment including the breathalyser but check this before leaving the rental location. If you need to ask for a breathalyser, you're after "un éthylotest", pronounced eh-teel-oh-test.
General French Driving Tips

In urban areas give way to traffic coming from the right "priorité a droite".
Where roundabouts are signposted as "vous n'avez pas la priorité" or "cédez le passage" then traffic on the roundabout has priority. Where no sign exists traffic entering the roundabout has priority.
Overtaking stationary trams is prohibited when passengers are boarding / alighting.
Parking discs for 'blue zone' parking areas can be obtained from the police, tourist centres and some shops
Speed Cameras operate throughout France - following recent law changes sign posts warning of speed cameras are being removed
Paris Car Rental Locations
Discover amazing experiences in Paris