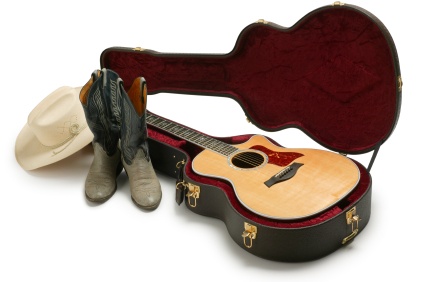 Tamworth Country Music Festival
Hire a Campervan for the Tamworth Country Music Festival
One of the world's largest Country Music events, the Tamworth Country Music Festival turns 46 in 2018 and is expected to host more than 4000 performances across 80 different venues including 600 buskers along Peel Street in the city centre.
Not only does the Tamworth Festival play host to some of biggest country music names but it also runs competitions and events to discover new talent and future stars including singers, dancers, bands, poets and songwriters across all age groups. For Buskers Tamworth represents the opportunity to appear on the national stage with the Australian Country Music Busking Champions taking place around Peel Street leading to a handful being chosen to perform at the Best of Buskers Concert over the final weekend.
Introduced in 1984 the Queen of Country Music Quest has established itself as a tradition of the festival where young ladies compete to be crowned Queen or Princess of Country Music and promote Tamworth and the Festival during the following year.
In 2017 the festival attracted more than 55,000 visitors and accommodation was at a premium and hard to come by. With plenty of Caravan Parks in and around Tamworth a Campervan rental offers a great alternative to traditional hotel or B&B styled accommodation.
Turn the trip to Tamworth into a holiday itself with Campervans available for pick up in Brisbane, Sydney or even Melbourne.
There's plenty of Holiday Parks offering powered sites and the beauty of a Campervan Rental is wherever you drive your bed is sure to follow! You get to set your own timetable and itinerary and today's vehicles are superbly equipped, spacious and surprisingly easy to drive.
What
Tamworth Country Music Festival
When
Friday 19th January to Sunday 28th January 2018
Where
Tamworth, New South Wales, 570km south of Brisbane, 380km North of Sydney
Getting There
From Brisbane head South on the Pacific Highway. From Sydney head North up the Pacific Highway.
More information
Campervan Ideas
Hire yourself a Campervan in Brisbane or Sydney and turn the Drive to Tamworth into a holiday
Tips
Book your tickets early with the smaller venue these will go quickly.
Book your Campervan rental earlier as well - cheaper to book in advance and past years have seen these snapped up quickly
Closest Campervan pick-up and drop-off point is Sydney, 380km to the south
DriveNow let's you compare Car hire as well as Campers - either way you save!
Camper rentals do have minimum rental periods depending on supplier and vehicle
Map