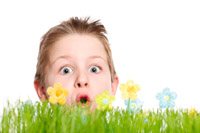 Splendour in the Grass
Splendour in the Grass will return in 2017 to be once again hosted at North Byron Parklands, 25km north of Byron Bay on the Tweed Valley Way just north of the Yelgun interchange off the Pacific Highway.
This year's event will again be held in late July, falling on the 21st-23rd and will continue to combine Music and Arts with the distinctive laid back holiday culture of Byron Bay.
Rather than booking a hotel room or B & B,
how about renting a campervan for the Festival
? The beauty of a Campervan Rental is wherever you drive your bed is sure to follow! You get to set your own timetable and itinerary and today's vehicles are superbly equipped, spacious and surprisingly easy to drive.
Byron Bay sits 165kms south of Brisbane and 624kms north of Sydney. Sure, you could fly to a closer location and hire a car but we reckon the best way to experience the festival is to extend your long weekend and make a real break of it. Why not hire a campervan either in Sydney or Brisbane and take some time out to explore the coast or hinterland before heading to North Byron Parklands?
In partnership with Britz, Jucy, Maui & Mighty, DriveNow makes finding the best prices and booking a campervan easy. Contact DriveNow on 1300 547 214 and speak to one of our friendly team for more details on Splendour in the Grass Accommodation Packages.
What
Splendour in the Grass Festival
When
21 Jul - 23 Jul 2017
Where
North Byron Parklands, North of Byron Bay, New South Wales, 140km south of Brisbane, 650km North of Sydney
Getting There
From Brisbane or the Gold Coast head South on the Pacific Highway. From Sydney head North up the Pacific Highway.
More information
Campervan Ideas
Hire yourself a Campervan in Brisbane or Sydney and turn a long weekend into a holiday
Tips
Book your Campervan rental earlier - cheaper to book in advance and past years have seen these snapped up quickly
Closest Campervan pick-up and drop-off point is Brisbane.
Closest major airport is the Gold Coast
DriveNow let's you compare Car hire as well as Campers - either way you save!
Camper rentals do have minimum rental periods depending on supplier and vehicle