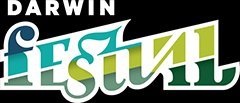 Darwin Festival
Held over 18 days and nights, Darwin comes alive with the buzz and excitement of the festival, which celebrates Darwin's energetic arts and cultural community.
Featuring both local and international acts, the Darwin Festival promises an eclectic range of entertainment.
The Darwin Festival began in 1977, as a way to support the community through the devastating effects of Cyclone Tracy. Today, the festival represents Darwin and the indigenous and multi-cultural population. The festival takes advantage of Darwin's dry season weather, and offers something for everyone to enjoy, whether that be concerts, film, workshops music, visual art, comedy or cabaret. The festival is not to miss!
A great way to discover the Darwin Festival and the Top End is through the flexibility of a campervan. Accommodation in hotels and house rentals can be hard to come by, restricting and expensive. With many holiday parks within Darwin a motorhome or campervan is an ideal way to take in the festival and then travel south and explore the top with places such as
Kakadu, Katherine and Litchfield Park
a stone's throw away.
There are plenty of Camper locations that provide powered sites, and you will join a community full of trail-blazing travellers. Many campervans offer double beds, all-inclusive kitchens, bathrooms and plenty of room to feel comfortable and enjoy your stay in the Top End.
When
Thursday 10th August to Sunday 27th August 2017
Where
Multiple locations in Darwin
Getting There
Flights to Darwin are approximately 3 to 4 hours long, and depart from most capital cities in Australia
More information
Campervan Ideas
Hire a campervan, and explore the vast beauty of Australia's Top End
Tips
Book early! – Avoid the disappointment of not getting the campervan you want
The closest pick-up and drop-off location is in Darwin
Book a Powered Camper site with one of the Holiday Parks below
Campers are easy to drive and superbly equipped – if you're new to Campervans, you'll be pleasantly surprised with what you get these days
Holiday Parks
Big4 Howard Springs Holiday Park
170 Whitewood Road
Howard Springs
1300 831 169
Darwin Boomerang Motel and Caravan Park
30 Virginia Road
Virginia
(08) 8983 1202
Darwin FreeSpirit Resort
901 Stuart Highway
Holtze
(08) 8935 0888
Discovery Holiday Park
Farrell Crescent
Winnellie
(08) 8984 3330
Hidden Valley Tourist Park
25 Hidden Valley Road
Berrimah
(08) 8984 2888
Tumbling Waters Holiday Park
Cox Peninsula Road
Berry Springs
(08) 8988 6255