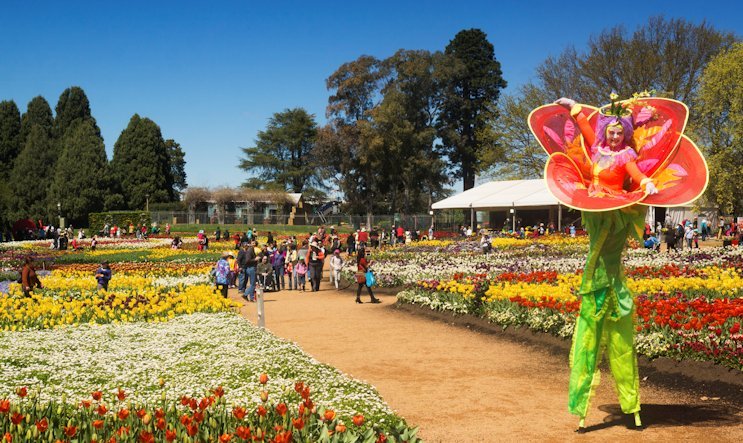 Floriade Festival in Canberra
Australia's largest spring festival, Floriade kicks off in Canberra in mid September for a month long celebration.
This year's event will see over one million flowers in bloom across Canberra's Commonwealth Park beside Nerang Pool and more than 450,000 visitors are expected.
One increasingly popular part of Floriade is the 5 night Nightfest where the Commonwealth Park comes to life with flower illuminations as a back drop for night markets, live DJs and comedians in the Moonlight Lounge. Tickets go on sale in early August.
Day time entry to Floriade is free and gates are open 9am-5pm Monday to Friday and 9am-530pm at weekends.
What
Floriade Festival in Canberra
When
Saturday 16th September to Sunday 15th October 2017
Where
Commonwealth Park, Canberra
More information
Map