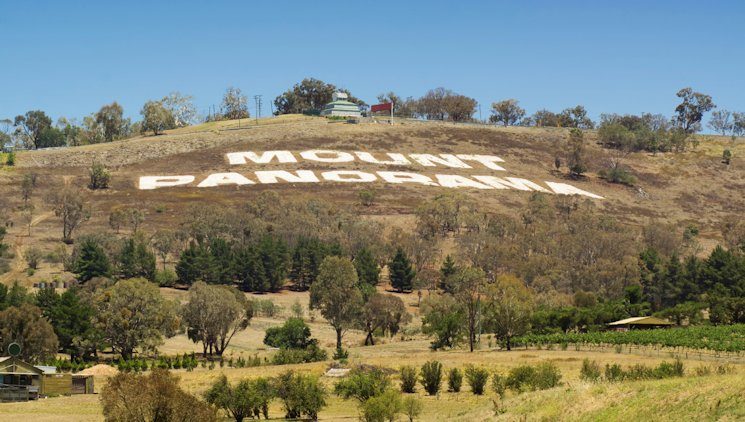 Bathurst 1000
Join the party as the Bathurst 1000 celebrates 56 years of racing in October at Mount Panorama.
In what is expected to be one of Australia's largest sporting events this year, Mount Panorama will play host to racing fans from around the world coming together to celebrate the 56th running of the Bathurst 1000.
The 4 days will be marked by a bumper line-up of entertainment both on and off the track and crowds are expected in record numbers.
If racing is in your blood, this year is one year not to miss! For those new to the sport this is a chance in a life time to celebrate one of Australia's leading Motor racing events.
Accommodation and Camping areas have always been in great demand and this year's celebrations will see both go fast. Bookings for Campervan
hire for Bathurst have already commenced, earlier than previous years meaning demand will quickly outstrip supply as we get closer to October.
Getting in early, not only ensures you a wider choice of campers to select from, but also that the vehicle you want is available and at a cheaper rate. Best off all there's no need to pay for the rental in full until 6 weeks out from your pick up date, late August.
DriveNow enables you to compare vehicles and prices from Australia's major campervan rental brands and book online quickly and easily. Sydney is the closest pick up and drop off location around 200km from Bathurst. An alternative option for interstate visitors may be to pick up a Camper in Brisbane, Melbourne or Adelaide and extend your Bathurst trip into an interstate road holiday.
Once you have booked your campervan the next step is to book a site in the Motor Home Park on Mount Panorama. Not all the sites have power and those that do will go quickly. There are additional charges for the powered sites. You can book your site online at the V8 Supercars Website which has everything you need to know. You do need to register before you can book your site - V8 Supercar registration. The Park is equipped with Showers and Toilets but does not have cooking facilities.
Tickets for Bathurst 1000 will be available through Ticketek.
If you have any questions or need any further campervan information contact our Reservations team on savemore@drivenow.com.au or 1300 547 214 (+61 3 9095 7460).
What
Bathurst 1000 V8 Race - Mount Panorama hosts Australia's leading Motor Racing event
When
Thursday 5th October to Sunday 8th October 2017
Where
Mount Panorama near Bathurst 203km West of Sydney, New South Wales, Australia
Getting There
From Sydney take National Route A32, approximately 3 hour drive
More information
Campervan Ideas
Hire a Campervan and take your bed with you
Tips
Book Early! - seriously, avoid disappointment, there's not an endless supply of vehicles
Closest Campervan pick-up and drop-off point is Sydney
There are limited power sites in the Motorhome Park - Book early they go fast
Campers are easy to drive and superbly equipped - if you're new to Campervans you'll be pleasantly surprised what you get these days
Map