Car Sharing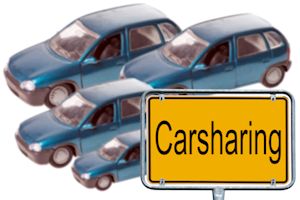 OVER the last few years a new phrase has entered the car rental vernacular that of Car Sharing. Whilst very different in nature to traditional car rental and more limited in scope, the concept is similar, paying a third party to rent their car for a period of time. This comes in 2 forms, informal peer-to-peer sharing through a website and the more organised company based Car Sharing model which is the focus of this article.
History of Car Sharing
Whilst the origins of car sharing can be tracked back decades in Europe the concept has only really taken off in the past 7 years particularly in North America where Zipcar is now the largest operator of Car Sharing vehicles with over 12,000 and close to a million members. Several European cities also offer these services and Car Sharing in Australia and New Zealand is starting to become more popular in the larger cities.
How does Car Sharing work?
Car sharing requires customers to be pre-registered, normally through an online registration form. Some organisations charge an upfront joining fee whilst others are free. Your driving license will need to be presented to the Car Sharing staff to be checked and your credit or debit card details will also be required.
Once a member you use a mobile phone app or website to book a car from a designated city location.
Either your Car sharing issued card or smart phone app will give you access to the vehicle.
The cost of Car Sharing is charged by the hour although some operators offer by the minute rates. In some instances you are charged a lower rate when the car is parked.
All insurance and fuel costs are included in the charges.
Mileage is capped at either a daily rate or total km figure with additional per kilometre charges for excess travel.
There are only limited options around one way rentals between cities
The advantages of Car Sharing are best appreciated around densely populated cities where owning a vehicle incurs additional costs and hassles in garaging, particularly if usage is infrequent and public transport offers an effective and robust alternative. Being able to pick up and drop off in designated zones without the need for key hand over or vehicle inspections offers a flexible solution providing the designated zones cover the metropolitan area in convenient locations.
Car Sharing is not for everyone - today it has a niche, essentially inner-city, market where the user is looking for a vehicle right away or in the next few couple of days and generally for shorter time periods, down to hours. You can't pre-book very much ahead of time. There are some operators who provide booking up to 7 days out whilst others offer what's available now - but that's core to the concept. Need a car - search for it - reserve it - drive it - drop it.
Car Share does not operate out of airports and, whilst growing, the locations do not have the coverage of traditional rental companies tending to be focused on highly urbanised areas, close to greatest demand.
Today the range and type of vehicles can be limited by location although this will likely change as the market matures.
Perhaps the biggest impediment and separation between Car Sharing and Car Rental is cost. Car Sharing is built around a per hour all inclusive rate with a fixed number of free kilometres. Depending upon your location and needs this offers greater flexibility and is perfect for the short trip where car rental would be more hassle and more expensive. Once you push to multiple days or higher kilometres travelled the costs rise considerably. This is where car rental offers more scope and cheaper options.
Still in its relative infancy there is no doubt Car Sharing will grow and become popular in cities right around the world. Whether it expands into less densely populated areas or is able to service airports where supply and demand challenges offer a different dynamic only time will tell. For now both modes happily coexist each fulfilling a different aspect of transportation needs.