Compare & Save on Car Hire in Wagga Wagga
Find the cheapest car hire prices in Wagga Wagga.
Compare car hire deals and bonus offers from Avis, Budget, Dollar, Europcar, Firefly, Hertz, Keddy, Redspot and Thrifty on a single page. Getting the best deal is easy!
DriveNow Always Delivers Savings
Booking your Wagga Wagga Car Hire with DriveNow will save you money while saving time and energy!
DriveNow has done all the work to provide a simple process that lets you easily find and compare the prices of all major car rental companies in Wagga Wagga.
Book your choice of rental vehicle in Wagga Wagga with all costs included and know you are getting the best deal available. Shopping around has never been easier!
The price quoted could be trusted
Recent Articles on Wagga Wagga
Feeling like a self-drive trip that encompasses the best of New South Wales and Victoria? Our recommended Sydney driving holiday will take seven days to get to Melbourne, which is just enough time to let you stop off at key attractions along the way.
Pick up a campervan and follow our Sydney driving holiday itinerary.
Day 1: Sydney
Pick up your campervan from DriveNow and explore some of Sydney's famous heights like the Sydney Harbour Bridge, the Opera House and the one and only Bondi Beach.
Day 2: Goulburn
Drive 195 km south west to Goulburn. On the way you can more...
The post Sydney driving holiday ideas – head for Melbourne appeared first on DriveNow Blog.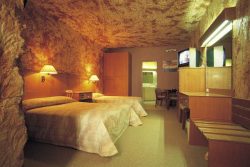 From dogs on tucker boxes and underground houses to a haunted old jail site in Tassie and the Stockman's Hall of Fame, there's something very Australian about these historic sites and monuments where  it's well worth the drive in your campervan rental around Australia. We also give you the lowdown of some great caravan park suggestions where you can park your wheels.
Coober Pedy underground houses, SOUTH AUSTRALIA (pictured)
THIS Outback park is on the corner of the Stuart Highway and Hutchison St in Coober Pedy, only 30km south of the mighty Breakaways. The family owned and operated park has access more...
The post 4 ways to get lost on a road trip at Australia's historic sites and monuments appeared first on DriveNow Blog.