Car Hire Surfers Paradise
Search for Car Rental in Surfers Paradise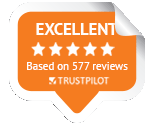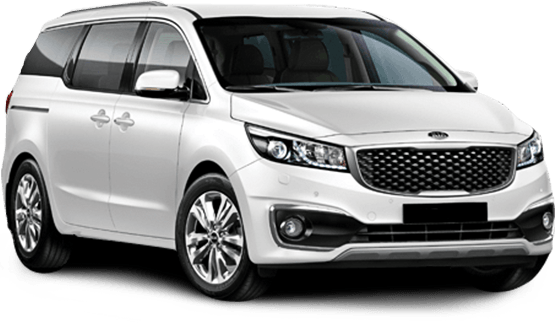 Explore Surfers Paradise with car hire from DriveNow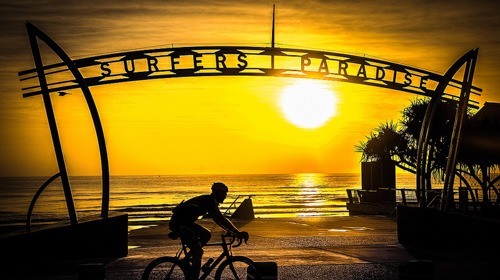 The unofficial capital of the glitzy
Gold Coast
, Surfers Paradise attracts travellers the world over with miles of beautiful surf beach, iconic lifesavers, pulsating nightlife, and gleaming high-rise towers. Once a sleepy fishing hamlet named Elston, the town's fortunes changed in the early 1930s when a local property owner by the name of James Cavill lobbied for the area to take on the name of his busy Surfers Paradise Hotel.
Over the years, a sprawling settlement grew out around this town and today, Surfers Paradise sits at the heart of Australia's sixth largest city and one of the country's most popular holiday destinations. Running from the much photographed "Surfers Paradise" sign by the beach down to the Nerang River, Cavill Avenue – named in honour of the city's founder - is this focal point of the Gold Coast and is lined with shops, restaurants, and nightclubs open late into the night.
Whether you've come to the Gold Coast for sunshine, surf breaks, or a relaxing sightseeing holiday, Surfers Paradise is the perfect starting point. While Cavill Avenue is pedestrians-only and certainly worthy of a stroll, having a DriveNow car rental in Surfers Paradise ensures that you're able to take in long, glorious coastline that has put the Gold Coast on the map, as well as the many attractions that lie just a little more than a few steps from the historic hotel where it all began.
Booking a Surfers Paradise car rental or
campervan hire
is quick and easy with DriveNow. Search for the best deals on cheap car hire in Surfers Paradise and then simply pick up your vehicle a few blocks north or south of Cavill Avenue. Amid the towering skyscrapers, hotels, serviced apartments, and holiday homes are an array of the world's most trusted car hire suppliers including
Avis
,
Budget
,
Europcar
,
Hertz
,
Redspot
and
Thrifty
. If you're flying out of Gold Coast Airport in
Coolangatta
at the end of your trip, you'll also have the option to drop your vehicle off at the terminal.
Ready to roll? Read on to discover our picks on the best places to stay, eat, and explore in Surfers.
The Hottest Hotels in Surfers Paradise
Boasting Queensland's greatest concentration of luxury hotels outside of Brisbane, Surfers Paradise is where you go to live the high life.
Surfers Paradise Marriott Resort & Spa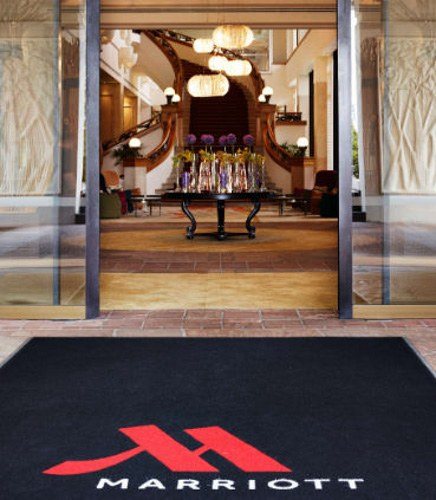 If you're after a classic 5-star international brand, look no further than the Surfers Paradise Marriott Resort & Spa. This landmark hotel embodies the dazzling excess of the Gold Coast, from the grand sweeping staircase that greets visitors at the main entrance all the way to the lagoon-like saltwater pool flanked by cabanas. Upstairs, the guestrooms have taken on the clean lines of this decade – choose rooms with an ocean view for sweeping water vistas. If you can't get one of these, at least have a taste of the Pacific's bounty in the fabulous seafood restaurant downstairs. If you've organised car hire in Surfers Paradise, you'll find valet parking at this Marriott very reasonable compared to other big city hotels of the same standard.
QT Gold Coast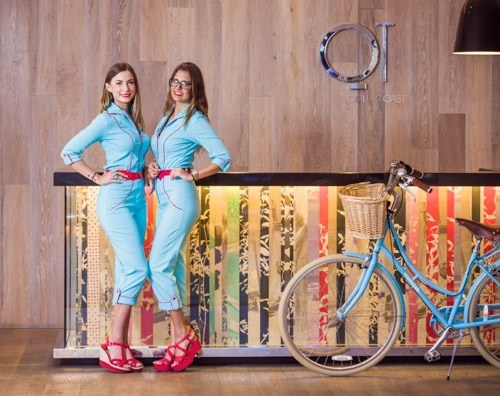 For a fun, fresh take on premium hospitality, stay at quirky QT Gold Coast. This highly instagrammable hotel channels 1950s surfer chic – a retro Holden with a longboard strapped to its room welcomes visitors alongside immaculately groomed staff in pretty pastel jumpsuits. Inside the cute and quirky guestrooms, you'll find bold stripes, pops of bright summery colours, and cute little things such as decorative pineapples to remind you that you're on the Gold Coast. Treat yourself to a sea salt scrub at spaQ so you look your best posing by the pool or pop on that itsy bitsy bikini and hit the beach a mere block from this funky property.
Q1 Resort and Spa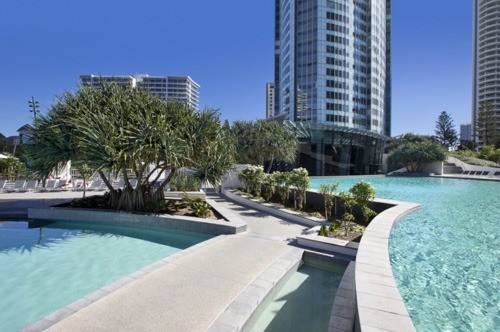 You can't miss this distinctive residential tower with its sleek glassy exterior and sky-scraping needle barely five minutes from Cavill Avenue. With 78 floors, the Q1 Resort & Spa offers exclusive apartment-style accommodation in Australia's tallest residential building. Even the smallest unit comes with a spa bath, and all have a balcony enclosed in glass akin to a sunroom, where you can sit and soak up the glittering lights of the Gold Coast. For breakfast with vertigo-inducing views, head up to the café on Level 77 – hotel guests receive free entry to the SkyPoint Observation Deck if they opt for the morning buffet. The Q1's decadent Nutella pancakes at brekkie and the two enormous swimming pools are a sure-fire hit with the kids.
Peppers Soul Surfers Paradise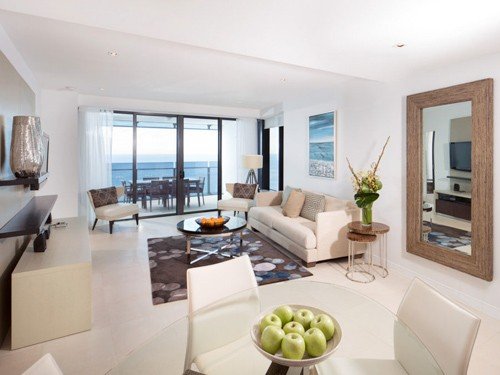 Run by the prestigious Peppers hotel group, the classy 77-floor Soul Surfers Paradise stands out as it provides guests with a tantalising taste of what it might be like to reside at a multi-million dollar beachside address on the Gold Coast. Oversized guest units are beautifully furnished with stylish creamy sofas, deep shag pile rugs, and sparkling white kitchens. All look out to the ocean, with huge balconies to enjoy the tangy sea breeze. The inviting pools on Level 3 also overlook the beach, fringed by comfortable sun loungers and fragrant frangipani trees.
Best Things to Do in Surfers Paradise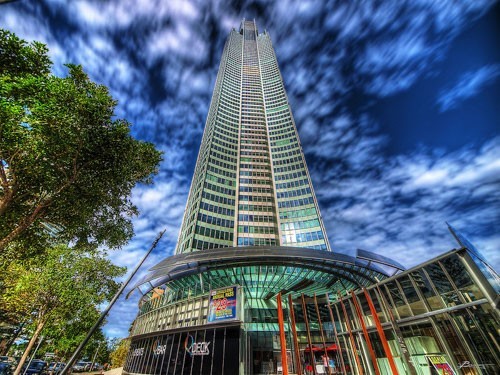 Even if you aren't staying at Q1 Resort & Spa, a good way to get your bearings is to see the shimmering Gold Coast skyline from the Skypoint Observation Deck. Less than 500m from this architectural behemoth is Cavill Avenue. While James Cavill's hotel is long gone, the laid-back charm of Surfers Paradise lives on along and around this car-free strip, with plenty of barefoot surfers awaiting the next big wave and even more tourists in bathers and boardshorts enjoying the famous sun, sand, and sea. The cafés and shops here open late, ready to serve young revellers hopping from one nightclub to the next.
If you're with young children, check out the Ripley's Believe It Or Not! Odditorium in Cavill Mall - some of the wacky displays have to be seen to be believed. Alternatively, visit Timezone to play with some of the latest digital games or to try your luck at winning a prize. If you enjoy the movies, pop into 7D Cinema on the corner of Orchid Avenue to experience a film in a 6-seat moving simulator with plenty of special effects. Just before dusk on Wednesdays, Fridays, and Sundays, the Surfers Paradise Beachfront Markets set up along the Esplanade. Comprised of 120 stalls, this vibrant market offers fun for visitors of all ages, with live performers, musicians, sand sculptures, and plenty of opportunities to bag a bargain.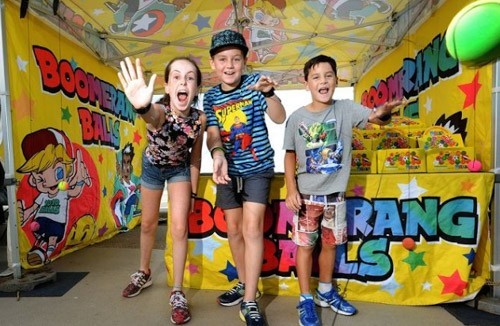 Along Surfers Paradise Boulevard, you'll find the ever-popular Infinity Attraction, full of interactive installations and illusions that will delight both children and adults alike. Nearby is the Gold Coast Wax Museum, which has a collection of over 100 painstakingly crafted figures including of celebrities such as Kylie Minogue and Johnny Depp as Captain Jack Sparrow.
Attractions Further Out
Once you've had your fill of the bright lights and nightlife, you'll be glad you organised a hire car in Surfers Paradise. Most families spend the majority of their time in the quieter suburbs neighbouring Surfers. Lying to the south is Broadbeach, home to Queensland's largest shopping and dining destination – Pacific Fair. The riverside Cascade Gardens are well worth exploring here, with its serene rainforest walking trails, barbecue facilities, and a sprawling playground.
To the north of Surfers Paradise is the upmarket suburb of Main Beach. Aside from sprawling luxury beach resorts, Main Beach is where you'll find Sea World, Australia's premier marine park with a huge variety of themed rides, live stage shows, animal exhibits, and water park. Parking is free, so leave your Surfers car rental outside the gates and make use of the convenient monorail that can transport you all around the park.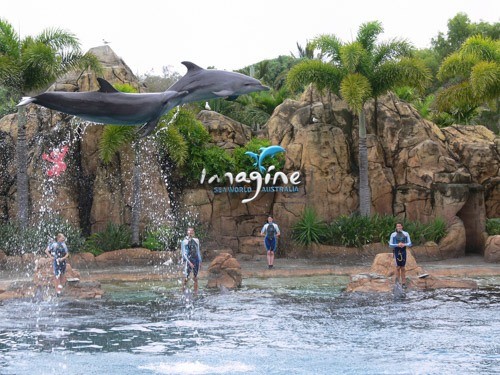 If you're travelling between May and November, consider taking a cruise to see enormous humpback whales as they migrate north into warmer waters. Many catamarans such as the Spirit of Gold Coast and the Spirit of Migloo depart from marinas in Main Beach, searching for these wonderful marine mammals in the waters off the coast.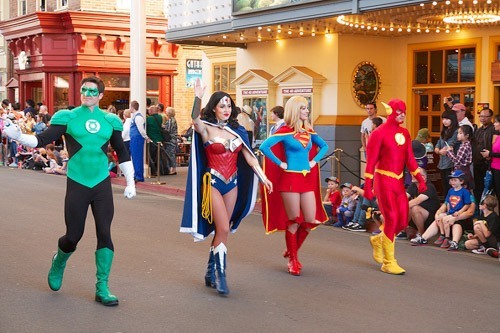 About an hour up the Pacific Motorway (M1) from Surfers Paradise, lies Brisbane. This vibrant riverside state capital has plenty to offer, from shopping and culture to an outstanding dining scene and is worthy of at least a few days' exploration on its own.
Even further north is the aptly named Sunshine Coast – a haunt for Brisbanites looking for pristine sun-drenched beaches, shopping, entertainment and recreation without the hustle and bustle of city living. Maroochydore is the region's centre, where you'll find the Sunshine Coast's biggest mall and a cinema complex.
Top Places to Eat
Much like tropical Cairns, the Gold Coast dining scene is a reflection of the city's multicultural populace, rich waters, and fertile soils. Fortunately, you don't need to set foot outside of Surfers Paradise to enjoy some of Gold Coast's finest cuisines.
Betty's Burgers & Concrete Co
This cult restaurant in the Chevron Renaissance Shopping Centre is sure to be a winner with the whole family, with classic burgers, french fries and frozen custardy "concretes" that you can dress up with confectionery including M&Ms and Maltesers. Betty's is even licensed, so you can knock back a XXX Gold or Ginger Beer with your cheeseburger. If you prefer to eat in the privacy of your Surfers apartment, just ring up and get a takeaway - this rocking vintage-style fast food joint opens every day until late.
Salt Meats Cheese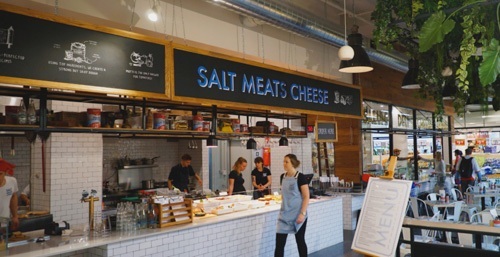 This casual Italian eatery on Beach Road showcases the best of Mediterranean fare, with delicious wood-fired pizzas, charcuterie or antipasto plates, handmade meatballs, and homemade ice cream. Salt Meats Cheese is ideal for long lunches and family dinners – the service is top-notch and the seating generous. Alternatively, drop by for an espresso and authentic Sicilian cannoli.
BMD Northcliffe Surf Club
For fabulous ocean views and a good quality bistro meal, drop in at the BMD Northcliffe Surf Club off Garfield Terrace. Start your day with a hearty Lifesaver Breakfast – bacon, eggs, hash browns, sausages, and mushrooms on toast – or refuel after hours playing in the water with a hefty chicken parma. There are plenty of good, honest options at very reasonable prices on the menu ranging from roast meats and seafood baskets to stir fries. Plus the beer is ice cold. Need we say more?
Misono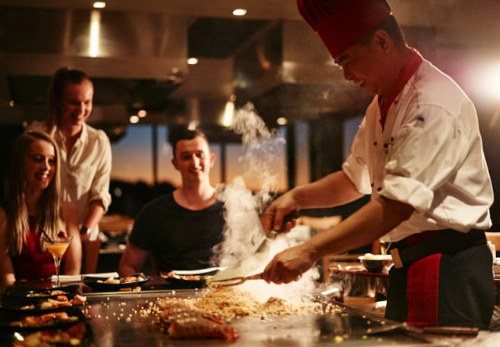 Inside the Surfers Paradise Marriott Resort & Spa, Misono offers excellent Japanese meals along with an exciting dining experience. Every table comes with an inbuilt hot plate - a stage for highly skilled and personable teppanyaki chefs to show off their talents. The Misono Excellence teppanyaki banquet is essentially the Gold Coast on a plate, comprised of premium fillet steak, bugs and scallops - all cooked right in front of you.
Citrique
Another fabulous option within the Surfers Paradise Marriott Resort & Spa, Citrique is famous for its indulgent seafood buffet. Expect fresh crab, oysters au naturel, an array of sashimi as well as other marine delicacies cooked to order and to a standard that will impress even the most well travelled tastebuds. There's also a decadent dessert smorgasbord. This might be a pricey option but if you love a feast, it's worth it.
Surfers Paradise Events
While Surfers Paradise is great for a holiday just about any time of year, you may want to time your visit to coincide with a popular sporting event or festival.
SeaFire
Like fireworks? SeaFire brings together some of the world's leading pyros to create the largest single public spectacle on the Surfers Paradise event calendar. Watch the people who designed the London and Beijing Olympics ceremony compete for glory, lighting up the skies with a huge fireworks display. In between the light shows, witness exciting freestyle stunts on jet skies and live music.
Australian Street Entertainment Championships
The very best professional and amateur street entertainers will vie for your attention across four days in April, with artists, musicians, magicians, gymnasts, acrobats and stuntmen showing off their skills across Surfers Paradise. Entry is free, but a donation upon exit would be greatly appreciated.
SIPFest
This showcase of the best short films in Australia transforms Surfers Paradise Beach into a unique outdoor cinema. Sink into a beanbag on the sand and watch cinematic masterpieces created by emerging filmmakers from all around the country. SIPFest is otherwise known as the Shorts in Paradise Festival.
VIVA Surfers Paradise
Step back into a more glamorous time where vintage cars plied the streets and rock 'n' roll music blared from radios. Viva Surfers Paradise is a free 10-day festival, which features the best tribute artists from around the globe, with the Ultimate Elvis Tribute Artist Contest a standout.
Sand Safari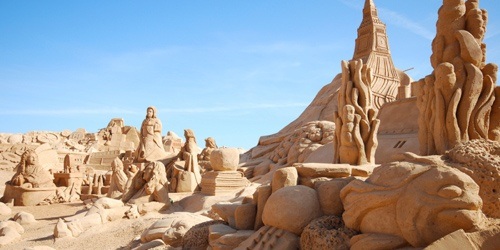 The golden sands of Surfers Paradise beaches take centre stage at this free event in February. Admire life-sized works of talented sand sculptors, and then vote for your favourite creation. Sand Safari sculptures remain on display until the end of the month in public areas such as hotel lobbies, shopping centres, and libraries.
Compare Cheap Car Rental in Surfers Paradise with DriveNow
You can take the headache out of finding a great deal on car hire in Surfers Paradise by using DriveNow's simple online comparison tool, all at no cost to you.
Over the past 10-plus years, we've developed strong relationships with some of the biggest suppliers in the world, including Europcar, Budget, Thrifty, Avis, and Hertz, to bring you the latest deals on Surfers Paradise rental cars. We present deep listings, affording you the opportunity to easily compare and contrast vehicles, and identify the best Surfers car rental for your travel needs.
Why Rent a Car in Surfers Paradise with DriveNow?
We only partner with brands you know and trust
Free booking service with no fees or charges
100% Australian Owned & Operated
Assistance from our locally based reservations team is a phone call, chat session, or email away
Impartial and instant rate comparison – see how each rental company stacks up
No credit card details required and In most instances you only pay upon collection of the vehicle
Drive-away rates that include all taxes and levies (excludes young driver surcharge)
We've been comparing pricing on car rentals in Surfers Paradise since 2003
Surfers Paradise Car Rental Locations
Discover amazing experiences in Surfers Paradise