Car Hire at Rockhampton Airport, QLD
Take the guesswork out of car hire at Rockhampton Airport with DriveNow, where you get to compare the best prices from Australia's top 10 rental companies and all for free!
Queensland is renowned as one of the most beautiful sections of Australia. Its stunning coastline, enchanting rain forests and proximity to the Great Barrier Reef can be the backdrop to paradise for anybody who likes spending time outdoors.
But not every section of Queensland is famous for its scenery and beachy vibes. Rockhampton, located just inland from the coast between Gladstone and Yeppoon, is the perfect place for those who are interested in getting in touch with the region's history as well as its amazing outdoor attractions. This could make flying into the city and booking a vehicle with DriveNow's car hire at Rockhampton Airport a fantastic idea for you and your friends or family.
DriveNow offers more rental brands for you to compare and book with than any other booking service in Australia, making things that much easier when it comes to finding a great deal on Rockhampton Airport car hire. Our partnerships include the likes of Budget, Thrifty, Avis, Hertz, Firefly, Europcar, Enterprise and Keddy to name just a few, all trusted and top tier brands.
We've been developing these relationships since 2003, when we started offering incredible hire cars at incredible prices to travellers right around the world. Our listings are easy to navigate and sort by key features such as size, price and vehicle type, letting you quickly take care of your car rental at Rockhampton Airport so you can get on with planning the rest of your trip.
Customer care and service are front and centre at DriveNow and with that in mind we do not outsource our Support team to offshore call centres. If you need assistance and contact our Reservations team you can be rest-assured that you will be speaking to a local Australian based member of the team. We're 100% Australian and proud to employ Australians.
Speaking of planning the rest of your trip, there's plenty to consider once you land and pick up your hire car at Rockhampton Airport. Use your wheels to drive around and check out all the great historical sites, including a variety of lovely old homes, cathedrals and other tastes of a past, simpler time. Or take a trip outside the city to visit the Capricorn Caves. Of course, car rental from Rockhampton Airport opens up much more than a portal back to the 1800s. Stay inland and take the family on a drive a couple hours south to quaint Biloela or Moura. Or make tracks for the coast, just 30-40 minutes away. Whatever you feel like, having a set of wheels makes it easier to turn plans into reality.
---
Why use DriveNow for Rockhampton Airport car hire?
Our Partners - We partner with All of Australia's top rental brands to maximise your choice
Price - We always search for the latest and cheapest available rental rate
Booking Direct - Booking is automatically made directly with the rental provider
Australian Website - We're 100% Australian owned and operated and do not offshore any of our services
Local Expertise - Our Reservations team based in Melbourne are there to help via phone, online chat or email
Simplicity - Quick and easy
Drive-away Rates - Includes all taxes and levies (excludes young driver surcharge and optional extas)
Our Rockhampton Airport car hire gives you a chance to enjoy some of the best parts of Queensland's past and present. Beef up your next trip to the Beef Capital of Australia with easy vehicle rental from DriveNow.
Here are some examples of how much our customers have been able to save in Rockhampton Airport.
Search
Compare
Save

7 day car rental
pickup 28 Aug
from Rockhampton Airport
Economy cars from $159 to $210
Compact cars from $170 to $234
Intermediate cars from $170 to $353
Family/Full cars from $221 to $405
Four Wheel Drive cars from $702 to $715


up to

$51


up to

$65


up to

$183


up to

$184


up to

$13


10 day car rental
pickup 5 Sep
from Rockhampton Airport
Economy cars from $228 to $300
Compact cars from $247 to $335
Intermediate cars from $261 to $505
Family/Full cars from $324 to $578
Four Wheel Drive cars from $1003 to $1021


up to

$73


up to

$88


up to

$243


up to

$254


up to

$18


7 day car rental
pickup 26 Aug
from Rockhampton Airport
Economy cars from $159 to $210
Compact cars from $170 to $234
Intermediate cars from $176 to $353
Family/Full cars from $222 to $405


up to

$51


up to

$64


up to

$178


up to

$183

Pickup a 7 day Compact car hire from Rockhampton Airport on 25 Aug and save $62 for the cheapest rate

(17 Aug 18)

Pickup a 90 day Compact car hire from Rockhampton Airport on 31 Aug and save $651 for the cheapest rate

(17 Aug 18)

Compare the cheapest car rental online rates and save $70 on a 8 day Compact rental at Rockhampton Airport for pickup on 31 Aug

(17 Aug 18)

Our best Rockhampton Airport discount car rental rate on 30 Aug for $2220 saves you up to $682

(17 Aug 18)

Save $59 on our best discount car hire rate for a 5 day rental Compact hired at Rockhampton Airport on 30 Aug

(17 Aug 18)

Our best Rockhampton Airport discount car rental rate on 29 Aug for $296 saves you up to $105

(17 Aug 18)
Popular Cars Recently Hired in Rockhampton Airport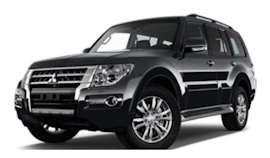 5 People
2 large & 2 small suitcases
Automatic
Air-Conditioning
4WD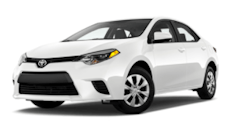 5 People
2 large & 1 small suitcase
Automatic
Air-Conditioning
hatch
Car Hire Suppliers in Rockhampton Airport
Avis Car Rentals Rockhampton Airport (ROK), Rockhampton Airport

Rockhampton Airport
Budget Car Rentals Rockhampton Airport (ROK), Rockhampton Airport

Rockhampton Airport
Alamo Car Rentals Rockhampton Airport (ROK), Rockhampton Airport

Rockhampton Airport
Avis Car Rentals Rockhampton Airport (ROK), Rockhampton Airport

Rockhampton Airport
Dollar Car Rentals Rockhampton Airport (ROK), Rockhampton Airport, Rockhampton, QLD

Terminal Building
Canoona Road
Rockhampton QLD 4700
Enterprise Car Rentals Rockhampton Airport (ROK), Rockhampton Airport

Rockhampton Airport
Europcar Car Rentals Rockhampton Airport (ROK), Rockhampton Airport

Rockhampton Airport
Hertz Car Rentals Rockhampton Airport (ROK), Rockhampton Airport

ROCKHAMPTON AIRPORT
ROCKHAMPTON QLD(1) QLD 4700
AUSTRALIA
Keddy Car Rentals Rockhampton Airport (ROK), Rockhampton Airport

Terminal Building
Rockhampton Airport
Rockhampton 4700
Australia
Thrifty Car Rentals Rockhampton Airport (ROK), Rockhampton Airport

Terminal Building
Canoona Road
Rockhampton QLD 4700