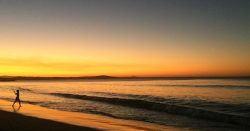 The Sunshine Coast is one of the best summer destinations in Australia. Soak up the sun as you enjoy clear blue skies, white sandy beaches and fun activities for the whole family.
Pick up one of DriveNow's cheap Brisbane rental car deals and drive an hour north to the Sunshine Coast.
The Big Pineapple
It's one of Queensland's most iconic attractions. Staff at the Big Pineapple proudly say it's also the most photographed BIG thing in the region. Not only can you climb the 16 metre high pineapple, but you can also learn about the pineapple farming forces. Jump on board more...
The post Summer favourites on the Sunshine Coast appeared first on DriveNow Blog.