Compare Car Hire at Proserpine Airport
Save on car hire at Proserpine Airport through DriveNow, where you get to find and compare the lowest rental prices from Australia's favourite rental brands all for free!
When it comes to finding a way to soak up the natural beauty of Queensland, it's hard to pass up Proserpine. The city, conveniently located in the amazing Whitsunday region, is the perfect launchpad for an adventure through the sunny, tropical state in northern Australia. Want to give yourself a shot to see everywhere and everything your heart desires? Then make sure you check out DriveNow's car hire at Proserpine Airport.
Using DriveNow for your Proserpine Airport car hire is a great idea for numerous reasons. For one, it makes one of the potentially most troubling parts of planning a trip quick and easy. Instead of taking a punt on which car you'll get when you show up to a car rental desk,
DriveNow lets you compare heaps of popular makes and models from leading manufacturers and find one that suits your wants and needs. You can decide based on size, price, vehicle type and several other features. These cars come from trusted suppliers such as Enterprise, Keddy by Europcar, Avis, Firefly and others, with whom we've developed strong relationships since our inception in 2003. Even better, you won't get hit with hidden fees when you pick up the keys for your Proserpine Airport rental car. Just get behind the wheel and hit the road.
Proserpine itself is a small rural town, surrounded by land used for farming sugarcane. But further out are many of the brightest jewels in Queensland. Just about 25km away sits Airlie Beach, one of the finest coastal areas in the country. This resort town can be your entry point to the Whitsunday Islands and the Great Barrier Reef and the perfect beach environment for you and friends and family. Looking for daytrip a bit further away? Take a coastal drive 90 minutes south to Mackay, which sits nearby fun outdoor areas such as Dysart and Keswick Island. Or make tracks north for Townsville, about three hours away. No matter which on ramp you take, car hire at Proserpine Airport is bound to help you find something fun to do and see.
---
Why use DriveNow for Proserpine Airport car hire?
Choice - Select from Australia's widest choice of rental brands and vehicles
Price - Guaranteed lowest rates
Simplicity - Quick and easy
Experience - We've been helping travellers find the best deals on car hire for Proserpine Airport since 2003
Australian Website - 100% based, owned and operated in Australia
Free Service - Free booking service with no fees or hidden charges
Get a taste of what Queensland is all about with DriveNow's car rental at Proserpine Airport. Start browsing and comparing vehicles today!
Here are some examples of how much our customers have been able to save in Proserpine Airport.
Search
Compare
Save

7 day car rental
pickup 26 Aug
from Whitsunday Coast (Proserpine) Airport
Economy cars from $368 to $427
Compact cars from $369 to $412
Intermediate cars from $387 to $449
Family/Full cars from $416 to $522
Four Wheel Drive cars from $907 to $939


up to

$59


up to

$43


up to

$63


up to

$106


up to

$32


7 day car rental
pickup 24 Aug
from Whitsunday Coast (Proserpine) Airport
Economy cars from $360 to $418
Compact cars from $369 to $412
Intermediate cars from $387 to $449
Family/Full cars from $416 to $522
Four Wheel Drive cars from $907 to $939


up to

$58


up to

$43


up to

$63


up to

$106


up to

$32


7 day car rental
pickup 22 Aug
from Whitsunday Coast (Proserpine) Airport
Economy cars from $360 to $418
Compact cars from $369 to $412
Intermediate cars from $387 to $449
Family/Full cars from $416 to $522
Four Wheel Drive cars from $907 to $939


up to

$58


up to

$43


up to

$63


up to

$106


up to

$32

The cheapest 3 day rental for $245 for an Compact vehicle for pickup at Whitsunday Coast (Proserpine) Airport on 7 Dec saves you up to $39

(14 Aug 18)

Our best Whitsunday Coast (Proserpine) Airport discount car rental rate on 7 Dec for $245 saves you up to $39

(14 Aug 18)

Save $30 on our best discount car hire rate for a 6 day rental Compact hired at Whitsunday Coast (Proserpine) Airport on 22 Aug

(13 Aug 18)

Compare the cheapest car rental online rates and save $39 on a 3 day Compact rental at Whitsunday Coast (Proserpine) Airport for pickup on 27 Oct

(12 Aug 18)

The cheapest 7 day rental for $369 for an Compact vehicle for pickup at Whitsunday Coast (Proserpine) Airport on 20 Aug saves you up to $43

(12 Aug 18)

The cheapest 7 day rental for $360 for an Economy vehicle for pickup at Whitsunday Coast (Proserpine) Airport on 19 Aug saves you up to $58

(11 Aug 18)
Popular Cars Recently Hired in Proserpine Airport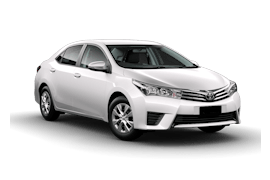 5 People
2 large and 2 small suitcases
Automatic
Air-Conditioning
Sedan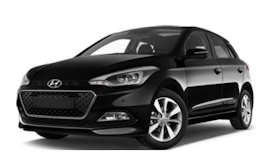 4 People
1 large & 1 small suitcase
Automatic
Air-Conditioning
4 Cylinders
Hatch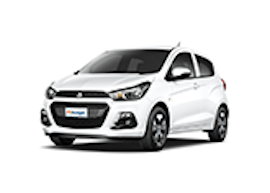 4 People
1 medium & 1 small suitcase
Manual
Air-Conditioning
Sedan/Hatch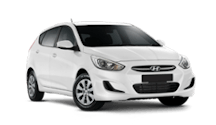 4 People
2 small suitcases
Automatic
Air-Conditioning
1.4 litre
Hatch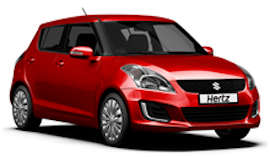 5 People
1 large and 1 small suitcase
Automatic
Air-Conditioning
Hatch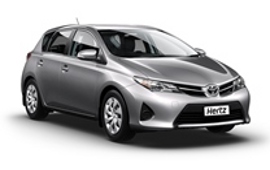 5 People
1 large & 1 small suitcase
Automatic
Air-Conditioning
Hatch
Car Hire Suppliers in Proserpine Airport
Europcar Car Rentals Proserpine Airport, QLD (PPP), Proserpine (Whitsunday Coast) Airport

Proserpine Airport
Hertz Car Rentals Proserpine Airport, QLD (PPP), Proserpine (Whitsunday Coast) Airport

Proserpine (Whitsunday Coast) Airport
Avis Car Rentals Proserpine Airport, QLD (PPP), Proserpine (Whitsunday Coast) Airport

Proserpine (Whitsunday Coast) Airport
Budget Car Rentals Proserpine Airport, QLD (PPP), Proserpine (Whitsunday Coast) Airport

Proserpine (Whitsunday Coast) Airport
Keddy Car Rentals Proserpine Airport, QLD (PPP), Proserpine Apt.

Terminal Building
Proserpine Airport
Proserpine 4800
Australia
We had a great experience