Car Hire Port Douglas
Search for Car Rental in Port Douglas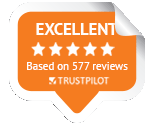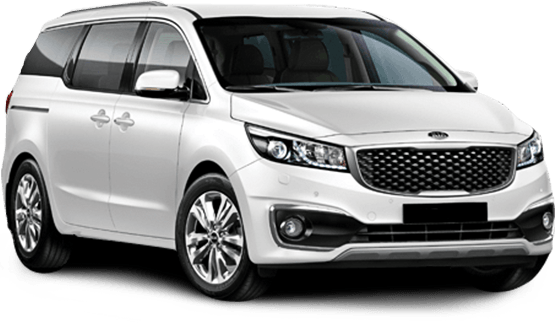 Explore Port Douglas with car hire from DriveNow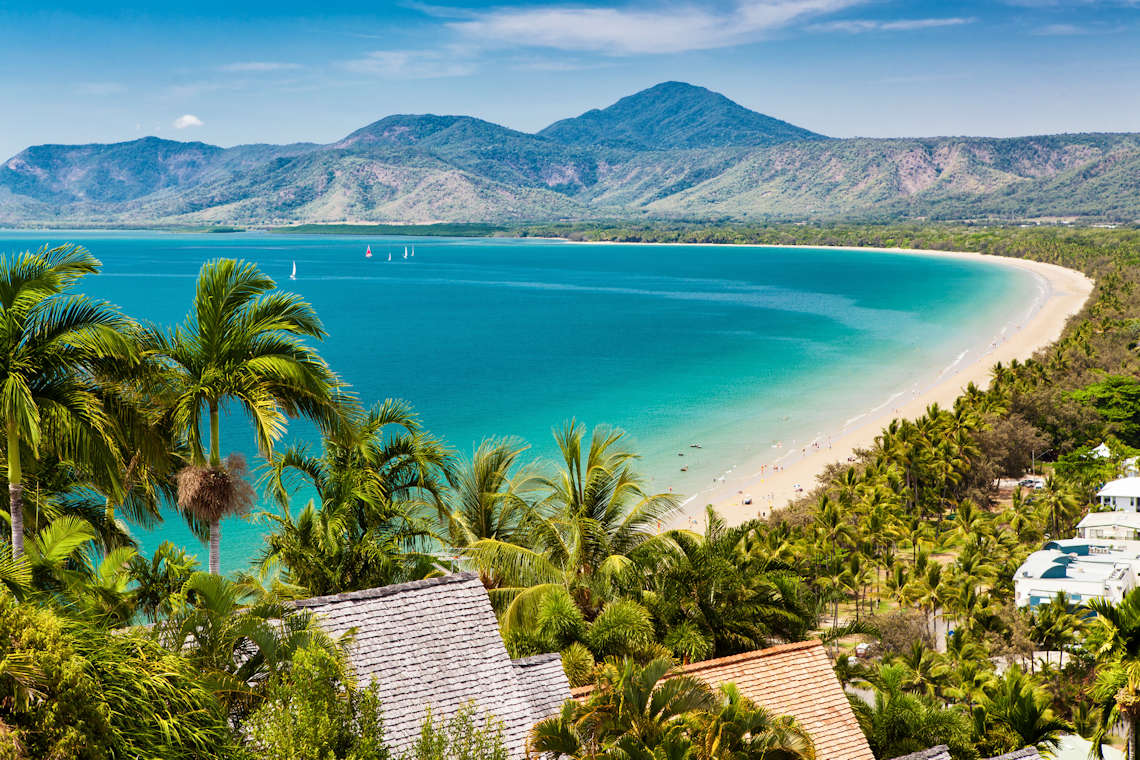 Dazzling beaches meet lush rainforests in the relaxing seaside town of Port Douglas
Tropical rainforest to one side and coral reefs to the other, it's not surprising that Queensland is often near the top of the holiday list. Right at the northeast tip of Australia, Queensland is treated to a warm tropical climate, crystal clear waters, and enough hours of sunshine to have earned it the name The Sunshine State.
The largest city in QLD is the capital of Brisbane, but it's not just the bustling areas that draw in the tourists and backpackers. It's the prospect of palm trees, sailing yachts, and endless white sandy beaches; and for that they head to the coast! With a smaller, more laid back vibe than nearby Cairns, the northern town of Port Douglas is the optimal destination to make the most of this area's stunning landscape, natural beauties, and perfect climate.
Port Douglas is sandwiched right between the tropical Daintree rainforest and the Great Barrier Reef, and is just a 40 minute drive to the popular beach community of Palm Cove. This ideal location makes it the perfect base for both land and sea-based adventures, and visitors are spoilt for choice with activities, tours, and guides to make the most of these.
The idyllic setting and peaceful atmosphere of Port Douglas have made it a huge hit with visitors of all types, but particularly those looking for something extra special. Several high-end, luxury resorts have sprung up to take advantage of this demand, with extra special activities to match. Tourists can have their every wish catered for, from helicopter tours to treehouse dining experiences.
However, Port Douglas isn't just for those in search of a luxury retreat. The variety of activities on offer means that it's also a great family destination and a top spot for water sports enthusiasts. The town is relaxed but still full of life, so there's something to suit every taste.
Whatever your reason for visiting, the best way to explore this tropical destination is in the comfort and convenience of a Port Douglas car hire. Picking up a cheap car rental in Port Douglas, or arranging campervan hire, is the best way to explore the town and surrounding area so you can take advantage of all the sights and activities at your own leisure.
Getting from Cairns Airport to Port Douglas
Airport
Information
Address:
Airport Ave, Cairns City QLD 4870
Code: CNS
Telephone: +61 7 4080 6703
Location:
The airport is located around 65 km (40 miles) south of Port Douglas
No. of Terminals: 2
Timezone: GMT/UTC +10:00
The closest airport to Port Douglas is located in Cairns, which will most likely be your first port of call. Cairns is an international airport, with flights operating to 18 international and 30 domestic destinations, making it the seventh busiest in Australia. The most popular route is the short jump over to Brisbane, followed by Sydney then Melbourne. Cairns' proximity to Southeast Asia in relation to other Australian airports makes it the first stop for many visitors from across the pond, particularly Japan.
The airport hasn't always been a bustling hub, however, and it was a very different story back in 1928 when it was founded. Rumour has it that the airport began with local man Tom MacDonald flying his private moth from a sand ridge next to the current airport. At this point he often had to take off from empty beer barrels!
Now the airport has 2 terminals, and is connected by over 23 airlines. When you fly into Cairns, you should be treated to fantastic views of the striking white beaches and turquoise water that await your landing. Once you've reached the arrivals terminal, it couldn't be easier to organise your Port Douglas car hire. The Port Douglas car rental desks are located in the arrivals hall of both the international and domestic terminals, where you'll find well-known operators, including Avis, Budget, Europcar, Hertz, Redspot and Thrifty.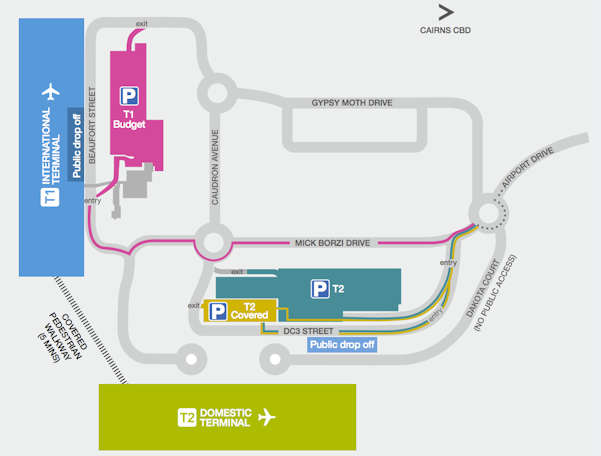 Car hire at Cairns Airport is a breeze
Source: cairnsairport.com.au
Once you're set up with your hire car for Port Douglas, it's just a short 10 minute drive to Cairns where you could have a pit stop before you hit the road. From there, it's a 50 minute drive of around 67 km (40 miles) to get to Port Douglas. If your passengers are tired from your travels, make sure they don't fall asleep in the back, as they're about to experience the Great Tropical Drive, one of the most scenic and famous roads in the southern hemisphere.
Kick Back and Relax in the Best Accommodation in Port Douglas
Wherever you stay in Port Douglas, you won't be far away from the sea. The town has built up next to the famous Four Mile Beach, and most of the hotels and resorts are situated just minutes from the sand. If you've come to Port Douglas for a luxury retreat, you'll have your work cut out choosing between the many exclusive resorts, boutique hotels, and lodges. But don't worry if your budget isn't quite up to that, as there are just as many B&B's, hotels, and backpacker options for those looking for a more relaxed lodging.
Martinique on Macrossan Apartments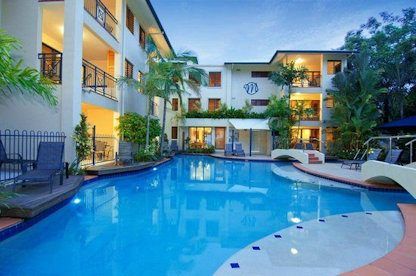 Enjoy simple, convenient relaxation at the adults-only Martinique on Macrossan Apartments Source: tripadvisor.com.au
These apartments are the perfect solution for those looking for something special that doesn't break the bank. The Martinique on Macrossan Apartments is brilliantly located just a few minutes from Four Mile Beach and within easy walking distance of the centre of Port Douglas. You can be relaxing at the outdoor hotel pool one minute and on your way for a delicious dinner in town the next. The modern, simple décor, great service, and excellent location make these apartments a hit with visitors.
Paradise Links Apartments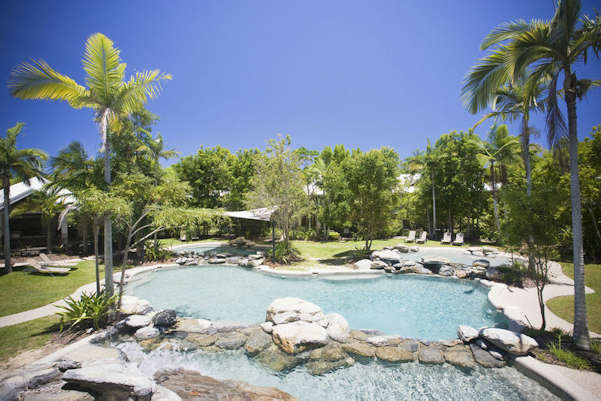 Perfect for a family holiday, golf break, or relaxing getaway, the Paradise Links can suit every taste Source: paradiselinks.com.au
Although some of the accommodation options in Port Douglas are catered towards adults only, families are certainly not left out. Paradise Links apartments and villas are a popular option for travelling families as you can choose to book anything between one to four bedrooms in their apartments and villas to make sure everyone has room to relax. There are tennis courts, basketball hoops, multiple swimming pools, and the Palmer Sea International golf course right next door to keep you all amused and entertained. If you want to explore the rest of the area, the centre of town is just 6km (3.7 miles) away, yet another reason why car hire in Port Douglas is a great idea. These apartments provide just the right amount of luxury and relaxation without having to leave the kids behind.
Port Douglas Peninsula Boutique Hotel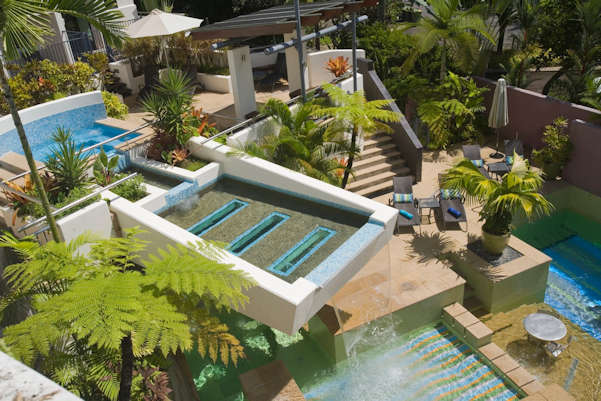 You'll find everything you need to relax in the Port Douglas Peninsula Boutique Hotel Source: peninsulahotel.com.au
If you're looking for a true taste of luxury and convenience, you won't be disappointed by this exclusive boutique hotel. Located right on the edge of the famous Four Mile Beach, this small hotel is the only one in Port Douglas that offers waterfront views. There are 34 one bedroom suites in the Peninsula Hotel, featuring private balconies that look out onto the multi-tiered pools and lounge area below. You can enjoy spectacular meals made by the in-house restaurant or cook for yourself in your private kitchenette. This is an adults-only, exclusive tropical escape where your every need is catered for!
Freestyle Resort Port Douglas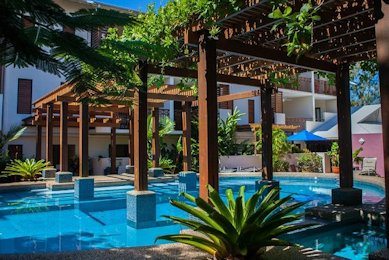 A firm favourite for good reason. Enjoy reliable quality and a warm welcome at the Freestyle Resort Source: discoverqueensland.com.au
This resort has gained a fantastic reputation and a fan base that keeps coming back every year. Situated close to the beach and the centre of town, the Freestyle Resort is in an ideal location for getting out and about and exploring the area. However, you might find it difficult to leave the resort once you've sat next to the stunning pool and spa area that the hotel is centred around. There is a range of self-catered apartments to choose from, all with welcoming 4-star hospitality and service provided by the owners. Other great features are the BBQ area, lush tropical garden, and secure underground parking for your Port Douglas hire car.
Where to Eat and Drink in Port Douglas
Given the luxurious, tropical atmosphere of Port Douglas, it's not surprising that there are dining experiences to match. A far cry from the sleepy fishing village of years gone by, there is now a huge host of high end, modern, and adventurous restaurants offering a selection of different cuisines.
Port Douglas also reaps the rewards of its proximity to the Great Barrier Reef and the abundance of fresh seafood available. Luckily seafood goes hand in hand with the tropical, al fresco holiday vibe of the town and is exactly what most holiday makers want to eat. For this reason it takes pride of place at many of the restaurants here, with the perfect cocktails and views to complement them. Local specialities include oysters, prawns, mud crab, and scallops.
As if this wasn't enough, Port Douglas is also just a short distance away from the Atherton Tablelands, a rich agricultural region providing some of the best quality meat in the area. As a result, you'll find superb quality produce on the menus that hasn't travelled far to get to your plate.
However it's not all candlelit dinners and sunset views! Families and groups are just as welcome, and whether you're after a leisurely brunch, a quick pizza, or a family feast, you will definitely find something to suit your tastes and needs.
Nautilus Restaurant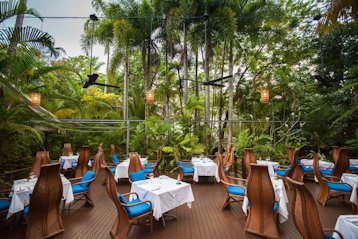 Enjoy your meal accompanied by the sights and sounds of the rainforest at Nautilus Source: nautilus-restaurant.com.au
Since you've come all the way to the rainforest, it would seem silly not to take advantage of the chance to wine and dine right in the middle of it. Nautilus Restaurant is right in the middle of the lush tropical trees, tucked away along a hidden path leading from the centre of Port Douglas. This elegant dining restaurant has catered to some pretty special guests in the 60 years it has been open, including Bill and Hillary Clinton, who had their wedding reception there in 1977. You may not find the cheapest meal you've ever had, but for a special treat and superb location this is a great spot. The cuisine is Modern Australian, with plenty of seafood and tropical inspired dishes, and you can choose from a variety of tasting, degustation, or à la carte menus.
On the Inlet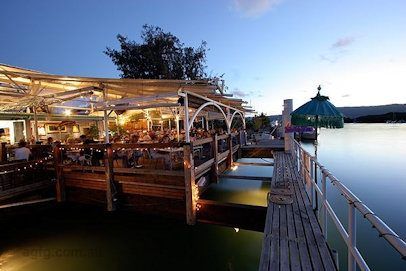 Sit back and watch the sunset and enjoy seafood straight off the boats at this waterside restaurant Source: agfg.com.au
For a delicious, laid back, and friendly meal, On the Inlet could be your answer. This restaurant is perched right on top of the water in an open plan, al fresco style, allowing you to admire the view over the water. The restaurant specialises in top quality local seafood, whether it's in pasta, in a bucket, or on the signature giant seafood platter. There's no better spot to sit with a bottle of wine and watch the yachts and fishing boats sail past. What's more, if you have kids, there's a great children's menu, and they will be delighted to watch the feeding of George the giant groper which happens every day from the waterfront.
Hi Tide Café & Restaurant
Let the view do the talking at Hi Tide Café & Restaurant Source: portdouglasreefcharters.com
Hi Tide puts you right at the centre of the action, situated just a stone's throw away from some of the most popular accommodation on the esplanade. As the only licenced restaurant in Port Douglas that overlooks Four Mile Beach, you can sit back in the comfortable outdoor seating and take in the sunset, green waters, and swinging palm trees. This spot is ideal for breakfast, lunch, dinner, or just a coffee before you hit the beach. The menu offers fast, good sized meals showcasing local produce. A special feature on the menu involves cooking fresh meat or seafood on a hot stone that's brought to your table.
Silky Oaks Treehouse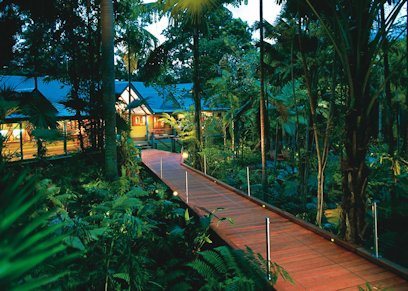 Enjoy some food and drink in the middle of the rainforest canopy at Silky Oaks Source: glamping.com
If you've sampled the sunsets and dined under the trees, but still feel there's more enjoyment to be had, then the Silky Oaks Treehouse might just be your answer. This quite literally takes it to another level as you can enjoy exquisite, local produce from the spectacular setting of a treehouse, raised high up in the rainforest canopy itself. Based close to the Mossman Gorge at the exclusive Silky Oaks Lodge, the treehouse restaurant is a 30 minute drive in your Port Douglas car hire. The cuisine is Modern Australian with an Asian twist, and absolutely everything is made in house. This one might be best saved for a special occasion, but you'll be sure to remember your experience for a long time afterwards.
Exploring Land and Sea with Mind-Blowing Activities in Port Douglas
Port Douglas is full of exciting activities and opportunities to explore the natural wonders nearby. With the Daintree Rainforest on one side and the Great Barrier Reef on the other, you could be mingling with tropical birds in the morning and diving with turtles in the afternoon.
The Great Barrier Reef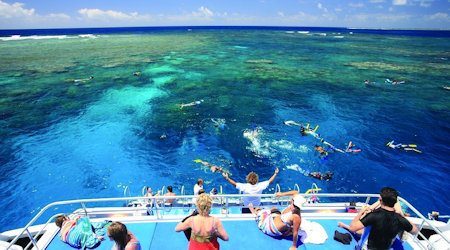 Relax and snorkel in crystal clear waters on a tour from Port Douglas Source: thetourspecialists.com.au
Just a short way offshore from Port Douglas is the spectacular underwater world of the Great Barrier Reef, bursting with stunning colourful corals and a vast array of marine activity. With this natural wonder so close, it's no surprise that exploring it is one of the top attractions for visitors to the area. The tough decision is deciding between the huge numbers of ways to view it, depending on how close and personal you want to get with the wildlife.
Snorkelling and diving are a very popular choice, and certainly the best way to experience it first-hand. It's possible to snorkel and dive from Port Douglas itself, but the best marine life will be seen if you travel out to the reef. Many tour operators will take you out and show you the best places to dive or snorkel, on a range of basic to luxury cruises. You can also hire a boat and do it yourself.
If you'd rather not get wet, you can still get a fantastic view of the dazzling underwater activity. Jump on a glass-bottomed boat from Port Douglas to the Low Isles to spot turtles, corals, and fish from the safety of the boat. These are ideal for children or those who would prefer not to swim.
If you'd rather see the area from a completely different perspective, your needs can also be catered for. Scenic flights and hot air balloons are no problem to arrange in Port Douglas, whether you want to see the Reef, the rainforest, or a combination of both.
Water Sports

Adrenaline junkies will be well entertained with the wide range of adventures and activities on offer Source: kiteworldmag.com
Port Douglas is also a fantastic base to enjoy a huge range of water sports. From kayaking to paddle boarding, to jet skiing to kite surfing, if you can think of it, it'll probably be on offer! There's no problem if you're a complete beginner, as there are plenty of opportunities to take lessons or let yourself be guided by a professional. Even more experienced adventurers will have plenty of space to stay amused and try out a different activity if you fancy it.
The Daintree Rainforest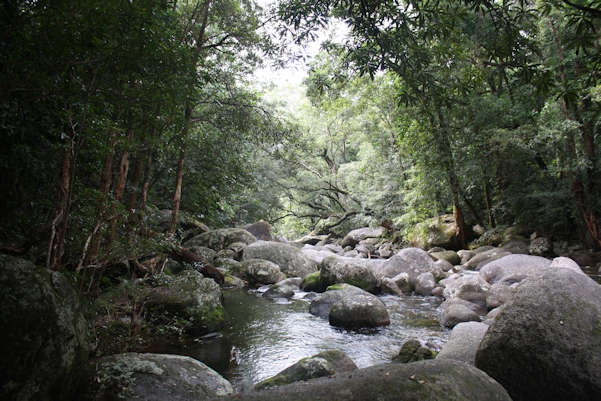 Don't miss the chance to experience Mother Nature in all her glory in the Daintree Rainforest
At one point many years ago, the hot and humid climate in Australia meant that almost the whole continent was covered in rainforest. However, as the climate has become drier, much of this has disappeared to be replaced by arid desert. Fortunately, the area around the Daintree still has the perfect climate for the rainforest ecosystem, and the Daintree is now the biggest area of continuous rainforest on the Australian continent. The combination of tropical rainforest and coastline so close together is very rare, and the opportunity to explore both of these stunning natural jewels is one of the biggest attractions of Port Douglas.
There are many ways to explore the rainforest and the animals that live within it. If you fancy some fresh air and exercise, you can go for a stroll along the boardwalks and admire the wildlife at your own pace. A great place to do this is in the Mossman Gorge, around 20 minutes' drive in your car rental from Port Douglas, where there are also beautiful spots for wild swimming and picnicking.
Alternatively, there are plenty of popular tours and attractions where you can learn about the environment at the same time. One of the best loved attractions in Port Douglas is the Wildlife Habitat, a zoo and conservation centre where you can meet and learn about hundreds of different species of animals, birds, and reptiles. The Habitat is also a wildlife care centre, where animals that have been rescued from the surrounding area can be cared for and visited by tourists. Wildlife Habitat often has exciting features or events on, including its longstanding Breakfast with the Birds, where, as the name suggests, you can eat your morning breakfast surrounded by tropical parrots.
If you're looking for an experience that's truly unique to this area, consider booking an Indigenous Tour. These tours give you an insight into the fascinating culture of the Kuku Yalanji people, who are the traditional owners of the land and who continue to live their lives in the rainforest. Led by the Kuku Yalanji, you can learn and make your own artwork, discover their hunting and gathering techniques, and much more.
Road Trips around Port Douglas
With so many exciting activities packed into the Port Douglas area, you'd think there surely would be no need to travel elsewhere to entertain yourself. But there's more! The surrounding area has some great spots that are perfect for road trips and should be factored into your visit if you have the time. If you choose to go on a longer trip down the coast, there are plenty of great spots like Townsville, Airlie Beach, or Proserpine with stunning beaches and plenty of activities to keep you entertained. With car hire in Port Douglas you're in control and can explore the region at your own leisure.
Cape Tribulation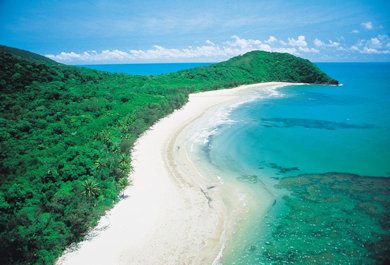 Experience the rainforest and the reef at the same time in Cape Tribulation Source: thalabeach.com.au
Just under an hour's drive north of Port Douglas in your car rental is the peaceful village of Cape Tribulation. This is one place to remember your camera, as you can get both rainforest and coral reef in the same shot. Here, you can get involved with heaps of activities, including kayaking, horse riding, zip lining, or 4x4 driving, making the most of the serene, quiet area untouched by urban development.
Daintree Village
The Daintree Village was the first settlement in this region back in the 1870's. The quaint little village still holds the same rural charm all these years later and offers a snapshot into the lives of those who made their lives as timber workers and gold rush pioneers. The village is just a 40 minute drive from Port Douglas and is a great spot for a day trip. There are plenty opportunities for exploring the area on offer, including river tours, wildlife cruises, craft markets, and galleries.
Compare Cheap Car Hire in Port Douglas with DriveNow
DriveNow takes the hassle out of arranging car hire in Port Douglas by working with the biggest and best brands in the market. Trusted suppliers such as Avis, Hertz, Budget, Enterprise, Thrifty, and Redspot, give you a variety of great makes, models, and sizes from which to compare, ensuring you get the keys to the cheapest vehicle that suits your needs. Depots are centrally located in depots throughout Port Douglas, so collecting the keys is an absolute breeze.
In addition to awesome selection and convenience, you'll also get good, honest pricing. You don't have to worry about nasty hidden fees, freeing you up to use your money to enjoy some of the city's most in-demand attractions or sample the amazing food and drink that Port Douglas and nearby Cairns and Palm Cove have to offer. All of these perks add up to easy and efficient Port Douglas car rental that will help you to get your trip started off on the right foot.
Why Use DriveNow for Car Rental in Port Douglas?
We only partner with world renowned brands
Free booking service with no fees or charges
100% Australian owned and operated
Impartial and instant rate comparison
Pay when you collect the vehicle not when you book
Receive drive-away rates (excludes young driver surcharge)
Comparing rental cars in Port Douglas since 2003
Access to a car rental in Port Douglas takes the stress out of one of the most vital parts of any enjoyable holiday. We've been helping Australians gain access to the vehicles they need for more than a decade and are ready and waiting to help you compare and find the right fit.
Port Douglas Car Rental Locations
Discover amazing experiences in Port Douglas