Car Hire Noosa
Search for Car Rental in Noosa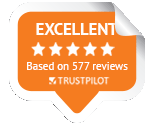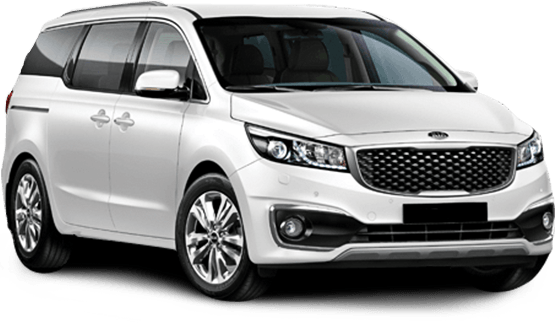 Explore Noosa with car hire from DriveNow

Nestled on the famous Sunshine Coast in
Queensland
, Noosa is a jewel in the crown of popular holiday destinations in the area. Boasting a glorious climate, white sands, tropical waters, and lush rainforests, it's almost as if this place was created to be a holiday destination.
Only a short drive from the state capital of
Brisbane
and 3 hours from the
Gold Coast
, Noosa is a delicious escape from the hustle and bustle of the big smoke. With rainforests to one side and crystal clear waters on the other, Noosa really has the best of both worlds when it comes to natural beauties.
While Australia is famous for its beaches, these sands are really something special, and Noosa's Main Beach has been voted one of the best in the country. If you can drag yourself away from this dazzling white spectacle, there is a massive variety of other adventure activities to take part in to make the most of the area. Noosa is also the gateway to discovering further natural treasures such as the World Heritage Listed
Fraser Island
and
Great Sandy National Park
.
But not content with the magnificent natural beauty and perfect climate, Noosa has even more up its sleeve. What really sets it apart from other holiday destinations is the buzzing atmosphere of the town itself, with its trendy bars, vibrant nightlife, and shopping. The main street,
Hastings Street
, is a hub of exciting restaurants and boutique shops, and a relaxing spa or retreat is never too far away.
This wide variety of high end activities and accommodation has given Noosa a reputation for luxury, but it's most definitely not just reserved for the rich or retired. Particularly in recent years, the laid back, surfer vibe of the town has become even more prominent, and you're just as likely to bump into locals heading for some early morning waves as you are into fellow holiday makers.
Noosa has nailed the combination of high end holiday and cool beachy getaway, making it an ideal destination for visitors of all ages and pay brackets. No matter what angle you're visiting Noosa from, the best way to explore this slice of paradise is from the comfort of your very own Noosa car rental. Picking up a hire car in Noosa is a piece of cake, and with the hassle of public transport out of the window you're free to focus on the main priority… relaxing!
Getting to Noosa
Airport
Information
Address:
Sunshine Coast Airport
Friendship Ave, Marcoola QLD 4564
Code: MYC
Telephone: +61 7 5453 1500
Location:
The airport is located around 30 minutes from Noosa on the Sunshine Coast
No. of Terminals: 1
Timezone: GMT/UTC +10:00
For such an idyllic location, Noosa is surprisingly accessible. International visitors or those from further afield can fly into Brisbane International Airport, just 90 minutes' drive from Noosa, and begin their adventure with a rental car from Brisbane Airport.
If you're travelling by air from one of Australia's major cities, the closest airport to Noosa is the Sunshine Coast Airport near Maroochydore. The Sunshine Coast Airport is a small Australian airport with daily flights to Sydney and Melbourne and regular flights to Adelaide and Brisbane. Recently, Air New Zealand have also started running regular flights to Auckland. The main operators here are Jetstar, TigerAir, and Virgin Australia.
With just one terminal and two runways, you'll find getting around the Sunshine Coast Airport very easy. Planes land right next to the terminal and you simply walk inside via the tarmac, pick up your bags, and go.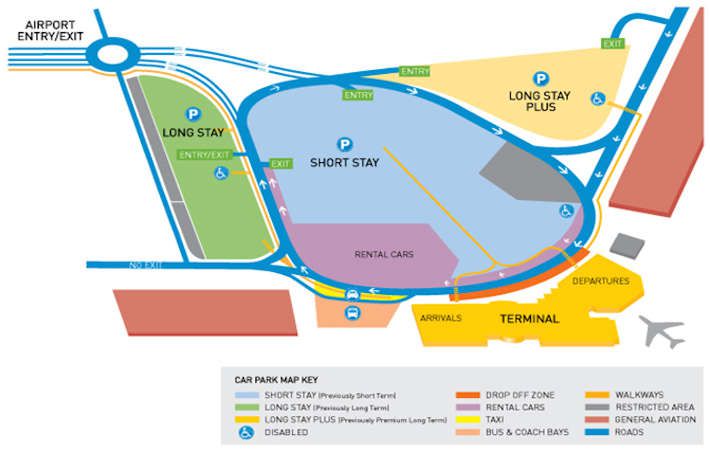 Car rental at the Sunshine Coast Airport is simple and convenient Source: sunshinecoastairport.com.au
With so many people passing through the Sunshine Coast Airport to get to the many nearby tourist destinations, the airport is set up perfectly for getting a car hire for Noosa or Noosa Heads quickly and easily. Service desks for your Noosa car hire are located in the arrivals area, where you'll find many of the most well-known and loved operators such as Avis, Budget, Europcar, Hertz and Thrifty.
Once you've picked up your bags, grabbed your keys and settled into your hire car, 4x4 or campervan, you're ready to hit the road. The drive from the airport to Noosa only takes about 40 minutes, depending on how many picnic stops you decide to take. Driving the Sunshine Motorway, you'll pass through the picturesque Coolum Beach and the laid back town of Noosaville before you arrive at your destination.
Kick Back and Relax in the Best Accommodation in Noosa
The main hustle and bustle of Noosa is to be found around the famous Noosa Main Beach and Hastings Street. Bear this in mind when choosing accommodation depending on whether you'd prefer to be at the heart of the action in town or somewhere a bit more secluded. Whatever your holiday goals and regardless of budget, Noosa will have a lodging for you. Check out some of the most popular options available both in and around the town.
Sofitel Noosa Pacific Resort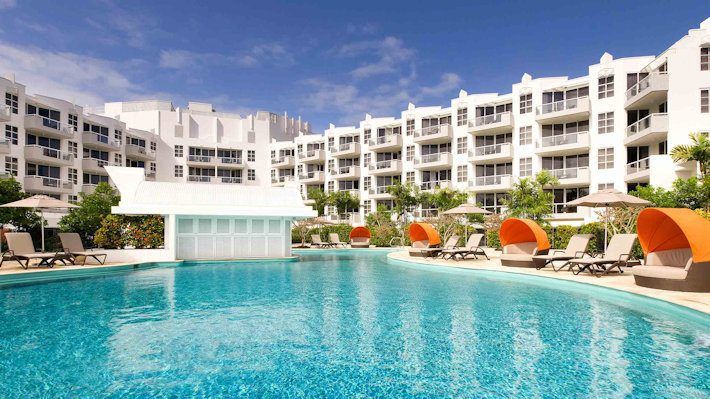 Enjoy luxurious, convenient relaxation at the Sofitel Noosa Source: sofitelnoosapacificresort.com.au
If you're in Noosa for some top quality R&R in a great, central location, check out the Sofitel Noosa Pacific Resort. Situated just a two-minute walk from Hastings Street and only a short distance from Noosa National Park, you'll be in a perfect spot to leap into whatever activity takes your fancy. That's if you decide to leave the hotel, as Noosa's only 5 star hotel offers everything you could wish for, from beachside views to fine dining and luxurious spas.
Peppers Noosa Resort and Villas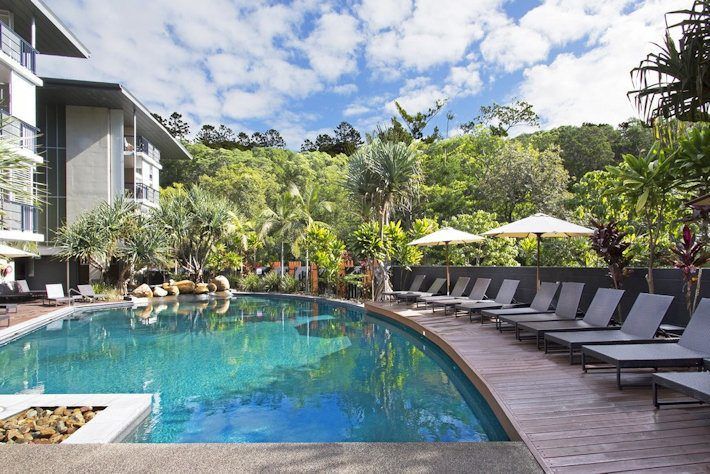 You won't miss the ocean views with the sights and sounds of the rainforest on your doorstep Source: visitnoosa.com.au
Although the Sofitel may be Noosa's only 5 star hotel, that doesn't mean it's your only option for high-end lodgings. Peppers Noosa Resort & Villa are eco-friendly, self-serviced apartments and villas which also happen to hold the 5 star rating. Situated a little further away from the beach and central hub, most of the apartments offer views of the lush rainforest and National Park rather than the ocean. This is certainly not a negative thing, as the distance from the centre gives it a more private, secluded feel, while also avoiding the price tag of Hasting Street hotels. The apartments also benefit from the award-winning onsite View Restaurant, a fantastic spa, as well as several outdoor heated pools. For a luxurious getaway with all your amenities on hand, Peppers could be your solution.
Lake Weyba Cottages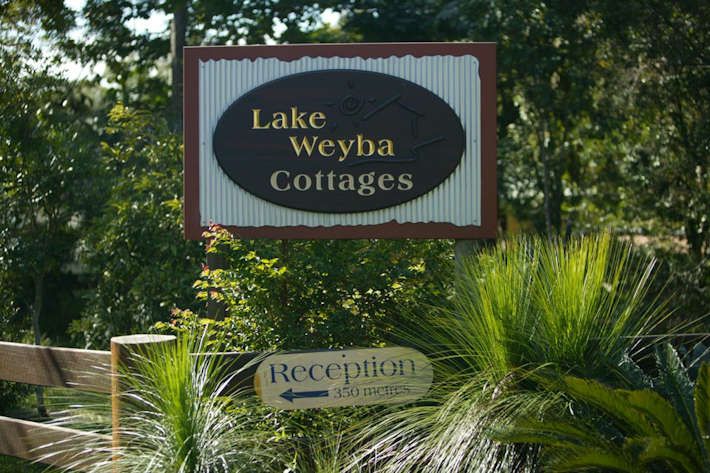 Enjoy a laid back woodland retreat with fishing, canoeing, and kangaroos at Lake Weyba Cottages Source: lakeweybacottages.com
If high-end luxury isn't really your thing, don't despair. Noosa is just as much for those who want to live life in the slow lane without too much elaborate fuss. If this sounds like you, try the award-winning Lake Weyba Cottages, a group of wooden cabins and lodges nestled on the shores of Lake Weyba. While the cottages are laid back, they certainly don't compromise on quality, and you can still expect top class facilities and attentive service if you wish it. The private cottages are beautifully decked out with personal spas, fireplaces, and even a private chef to bring you your meal! If you're curious to check out what the town has to offer, Lake Weyba is only a 15 minute drive in your rent a car from Noosa, and 5 minutes from the chilled out Peregian Beach. Alternatively, you could spend your whole trip relaxing by the lake, indulging in homemade picnics, or paddling around in your complimentary canoe. The choice is yours!
Where to Eat and Drink in Noosa
With so many luxurious hotels and activities in Noosa, it makes sense that there are equally indulgent restaurants and bars to match. However it's not just about the 5 course meals and champagne. Benefitting from fresh produce from both land and sea, Noosa boasts a dynamic, inventive food scene that features just as much in its 5 star restaurants as in its cafés, coffee shops, and bars. Here's a pick of the best eats and drinks for all budgets and tastes.
Embassy XO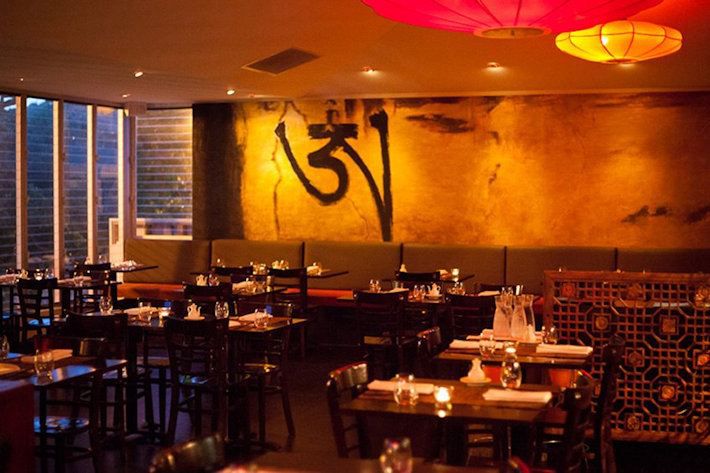 Enjoy a delicious range of modern Asian food in a relaxed setting at Embassy XO Source: embassyxo.com.au
Make sure you've worked up an appetite for a trip to this restaurant, as you're very likely to want to devour the whole menu. Specialising in seafood with a modern Asian menu, you can expect mouth-watering options like crab spring rolls or wagyu dumplings, with a popular yum cha selection for those who can't bear to pick just one. If you're just looking for a quick drink but don't want to miss out on the delicious food, they also offer a $5 bar menu so you can sample some items without breaking the bank.
Noosa Boathouse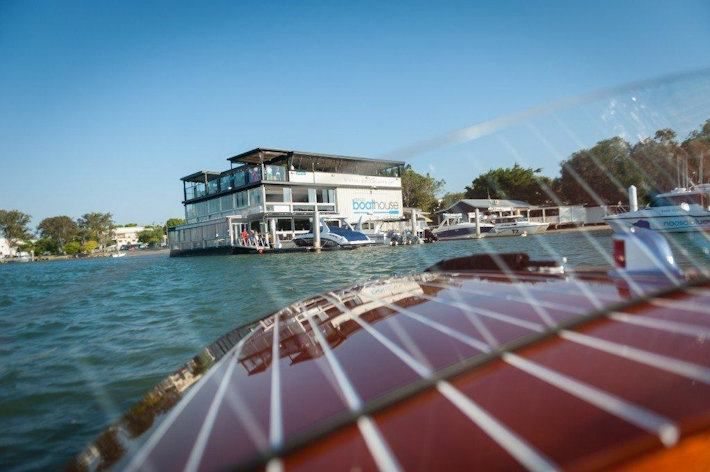 You'll find something for any budget and any time of day at Noosa Boathouse Source: noosaboathouse.com.au
Noosa Boathouse is quite the multi tasker. With an espresso bar on one floor, a fish and chip takeaway on the next, and a bistro, rooftop bar and function space on the others, there's really not much that it can't provide for you. With an idyllic riverside location and great atmosphere, it's a fantastic space to spend a long lunch or lazy evening.
Sails Restaurant
There are several restaurants lining the seafront of Noosa Main beach, but Sails Restaurant delivers an experience that gives it an extra special edge. An exciting, innovative menu coupled with an extensive wine list will send your taste buds into a frenzy, and to top it off you can gaze at the 180 degree views of the beach as you wine and dine. Open all day with an open terrace just a few metres from the beach, you might struggle to drag yourself away once you've pulled up a chair.
Wasabi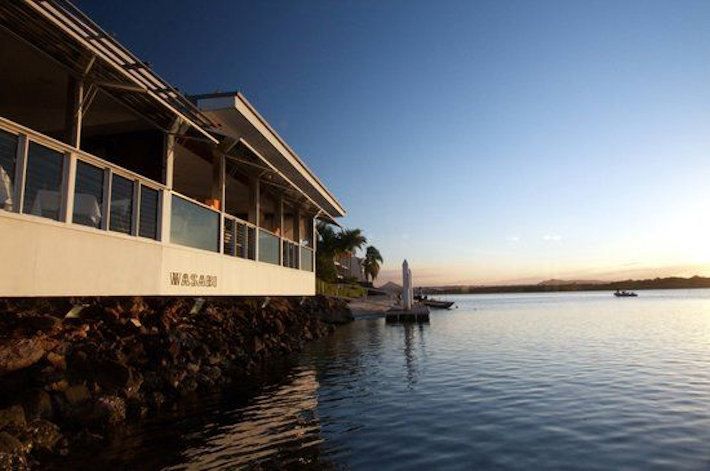 You won't be disappointed at Wasabi, the only two hatted restaurant in Noosa Source: wasabisb.com
You'll be hard pushed to find a guide to Noosa's food and drink scene that doesn't feature Wasabi. This Japanese restaurant is regularly described as one of the best in Australia, and it's easy to see why. Not only can you sit right on the water to watch the boats chug by and the sun go down, but you can enjoy truly unique, creative, contemporary Japanese food. The owners of Wasabi have mastered the art of local sourcing, with fresh food from the sea or from their own farms, all served up in beautiful custom made tableware.
Sun, Sea and Surf: Explore the Best of What Noosa has to Offer
Although it may be tempting to simply lie on your sun lounger or towel all day long, Noosa is packed with great activities and sights for you to check out during your stay. Feast your eyes on some of the top attractions and activities that are definitely worth tearing yourself away for.
Noosa River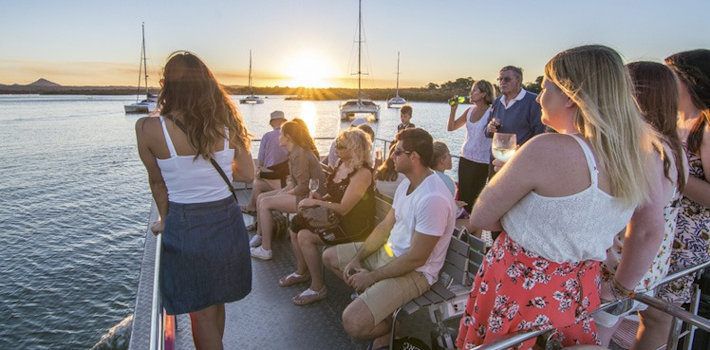 Soak up a beautiful Noosa sunset on board an evening cruise down the river Source: noosariverandcanalcruises.com.au
The sparkling Noosa River is a beautiful landmark in the area, and several adventure activities are centred around it. A popular option is to go on a daytime or sunset cruise down the river on one of the many cruise boats. Some of these offer dining and drinks, and some allow you to bring you own refreshments and snacks to enjoy as you take in the sunset. If you'd rather get even closer to the water, you can organise to have your very own gondola (a la Venice) to cruise you down the river.
Noosa National Park
Noosa National Park is one of the most popular national parks in Australia, and definitely worth a visit during your stay here. Covering more than 4,000 hectares, the national park is home to an extensive network of walking and biking trails, all easily accessible from Noosa itself. The park is also a great place to spot a variety of different wildlife, including wild koalas.
Water Sports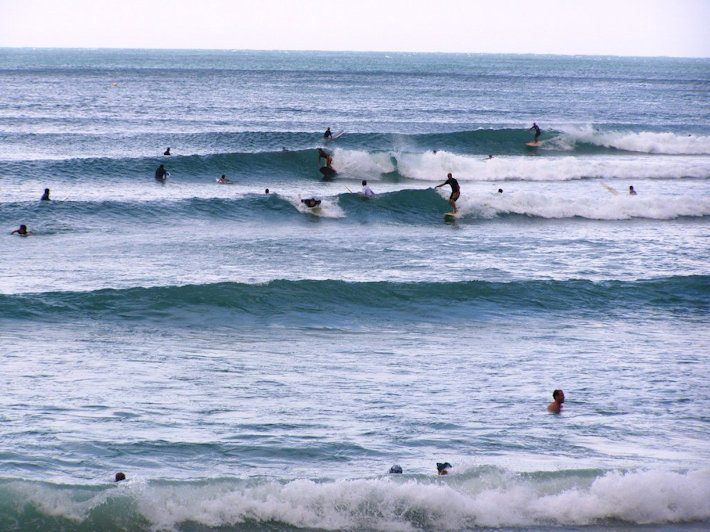 Join locals and visitors from around the world in catching some of Noosa's famous waves Source: globalsurfers.com
Unless you're a dedicated land-lover, there's no better way to work up an appetite for your next delicious meal than a day spent out on the water. Noosa is a great place to get involved with water sports, whether you're a beginner or a complete rookie, and it's a great way to see the area from a whole new perspective. Grab a canoe, stand up paddle board, or surf board and get ready to get wet!
Sunshine Beach Not all activities in Noosa have to involve getting your feet wet. Sunshine Beach is a regular feature on the must-do list for visitors to the area, simply as a great place to relax and soak up the atmosphere. At just a 10 minute drive in your Noosa car rental from the popular accommodation on Hastings Street, Sunshine Beach is a relaxed yet lively spot to browse cafes, do a spot of shopping, or soak up the sun.
Road Trips around Noosa
With such a great location on the Sunshine Coast, it would be a shame not to take advantage of your car rental in Noosa to explore some of the other well known and loved destinations in the area. Whether you fancy a quick day trip or decide to pack your bags for a lengthy road trip, there are endless opportunities to put your Noosa car hire to good use.
Noosa North Shore
Just across the river from Noosa heads is the beginning of Noosa North Shore, a seemingly endless stretch of white sand that stretches all the way up to Rainbow Beach over 50km (31 miles) away. By taking the car ferry from Tewantin, you have the opportunity to explore this area or continue road tripping further north. This area is very popular for 4WD driving, so if this is up your street make sure you organise 4WD hire in Noosa and a permit when you begin your trip. If off-roading isn't your thing, not to worry! There are plenty other more serene ways to enjoy the region, like kayaking, horse riding, or fishing.
Surfers Paradise
While you might be in Noosa from an escape from the hustle and bustle, sometimes a day out in the city can help you appreciate the peace and quiet! In all seriousness, Surfers Paradise might be hectic, but it has everything you need for an entertaining day out or a change of scene. At just 223km (138 miles) from Noosa, you could be there in less than 3 hours. Then you can take advantage of lively nightlife, great shopping, and regular events. If the city gets too much, you'll never be too far from another relaxed town, as just 27km (16 miles) down the road you'll find the popular beachside town of Coolangatta, Queensland's most southerly coastal town.
Hervey Bay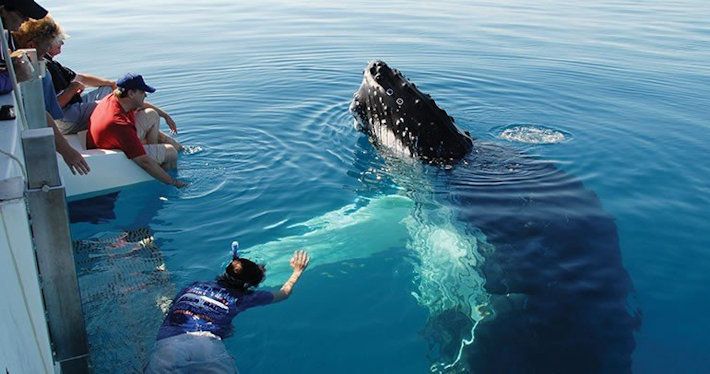 Head to Hervey Bay for the chance to view whales up close Source: www.bluedolphintours.com.au
Head north from Noosa along the edge of the Great Sandy National Park, and you'll reach the coastal city of Hervey Bay. Famous for being one of the best spots along the coast to watch whales during their annual migration, Hervey Bay is also a great base to explore other exciting locations like Fraser Island, which you can access by boat.
Hinterland
If you've spent most of your trip lapping up the gentle waves and ocean air, a trip to the picturesque Noosa Hinterland could be the perfect round off to your holiday. In contrast to the luxurious beachside vibe of central Noosa, the Hinterland is where you'll find local farms with shops selling fresh produce and speciality items. With your rental car from Noosa, you have the freedom to cruise around this area at your own pace, or enjoy some of the many walking tracks and picnic spots.
Compare Cheap Car Hire in Noosa with DriveNow
With DriveNow, you can easily find a hire car in Noosa from one of the biggest and best car suppliers in the world. Our strong connections with brands such as Avis, Hertz, Budget, Thrifty and Dollar mean that you'll be able to compare a huge variety of quality vehicles of varying make, model, size, price, and more. That way you can make sure you're getting the keys to the vehicle you need with the least hassle possible.
In addition to a wide range of vehicles that you can easily sort and compare, you'll also get good, honest pricing. Don't worry about getting stung by nasty hidden fees. With DriveNow, the price you see is the price you get. And our price-matching means you'll know you're getting the lowest price possible. You don't even have to supply credit card information when you make your reservation. That way you can keep your funds ready for all the brunching, shopping or outdoor activities that Noosa has to offer.
Why Use DriveNow for Car Rental in Noosa?
Select from Australia's widest choice of rental brands and vehicles
Free booking service with no fees or charges
100% Australian owned and operated
Objective and impartial comparison of rates and vehicles from Australia's top rental brands
In most cases pay when you collect the vehicle not when you book
Free booking service with no fees or hidden charges (excludes young driver surcharge)
Comparing car hire in Noosa since 2003
Easy, quick access to a car hire in Noosa gives you one less thing to worry about on your holiday. We've been helping Australians get vehicles they need for more than a decade and are ready and waiting to help you compare and find the right fit.
Noosa Car Rental Locations
Discover amazing experiences in Noosa