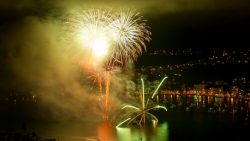 New Zealand's incredible capital city, Wellington, is located on the North Island. It boasts many exciting attractions, from the exciting Weta Cave mini museum to the iconic red cable cars that take you to the top of Mount Victoria. The city also has a vibrant food and wine scene.
All you need to do is hire a car from Wellington Airport https://www.drivenow.com.au/new-zealand/car-hire-wellington.jspc# and drive yourself to one of these hot up-and-coming events.
Wellington Sky Show Fireworks (pictured)
6th November, 9pm
Every single year the Wellington Sky Show lights up the sky over the city's harbour. This spectacular fireworks display marks more...
The post What's hot in Wellington NZ appeared first on DriveNow Blog.