Car Hire Maroochydore
Search for Car Rental in Maroochydore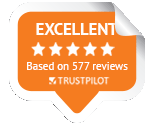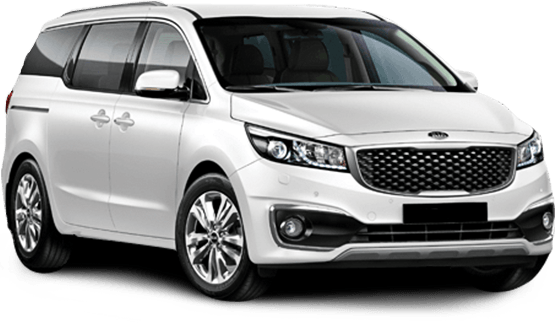 Explore Maroochydore with car hire from DriveNow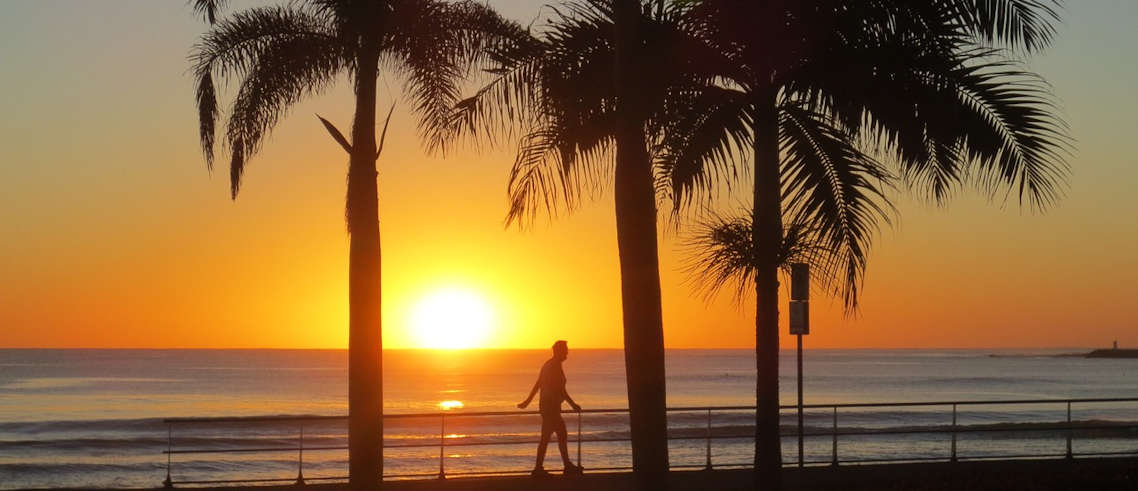 The Sunshine Coast boasts breathtaking scenery and an abundance of outdoor activities, making it a popular destination for everyone from adventure-seekers and outdoor enthusiasts, to those simply looking to unwind by the beach. Within minutes of seeing everything this amazing oasis has to offer, you'll think it was created specifically for domestic and international visitors.
Maroochydore is largely considered the CBD of the Sunshine Coast but, as opposed to other popular destinations such as
Sydney
,
Perth
, or
Melbourne
, the Sunshine Coast is less a specific city and more of a collection of coastal spots. These provide a delicious dose of sandy goodness and inland destinations that include sensational national parks and other awesome destinations worth checking out.
Featuring some of
Queensland's
most popular coastal towns as well as easy driving routes to key destinations including
Brisbane
, the
Gold Coast
, and
Coolangatta
, car hire in the Sunshine Coast is must. Whether you're looking for car hire in Sunshine Coast Airport or by the CBD, DriveNow can help by taking the stress out of Sunshine Coast car rentals, making Maroochydore and its surrounds your giant, magnificent oyster.
Read on to discover our picks for the best places to stay, the top destinations to visit, and where to eat during your stay.
A Guide to Car Hire at Sunshine Coast Airport
Airport
Information
Address:
Sunshine Coast Airport
Friendship Ave, Marcoola QLD 4564
Code: MYC
Telephone: +61 7 5453 1500
Location:
Sunshine Coast Airport is located about 10km north of Maroochydore
No. of Terminals: 1
Timezone: GMT/UTC +10:00
The Sunshine Coast Airport, formerly known as and still sometimes referred to as Maroochydore Airport, is the entry point for many of those looking to enjoy the fruits of not only the Sunshine Coast, but also other nearby destinations. Although portals such as Brisbane Airport and Gold Coast Airport offer direct access to major cities in the region, some travellers opt to fly into the smaller, more accessible Sunshine Coast and take advantage of car hire at Maroochydore Airport. This gives you a chance to see some of the smaller, hidden gems of the state while still providing the means to get to the glitzier, more glamourous travel destinations.
Travellers can depart for or arrive from Sydney, Melbourne, Adelaide, and Auckland, though some of the flights, such as the Auckland route, don't operate every day.
What the airport might lack in size and service routes, it more than makes up for in ease of use. One of the best things about the Sunshine Coast Airport is that its one terminal is easy to navigate. This convenience extends to picking up the keys for your Maroochydore Airport car hire. To get your wheels, head to the rental car desks located in the arrivals hall near the baggage collection carousels. Here you'll find representatives from Avis, Budget, Europcar, Hertz, Redspot, and Thrifty ready and waiting to assist you.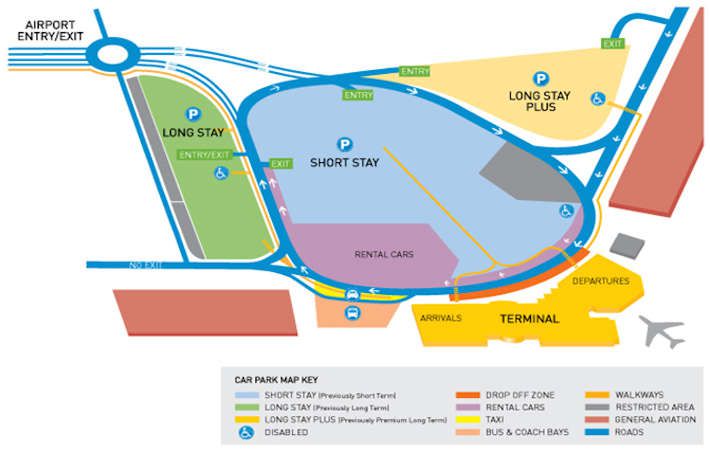 Car rental at the Sunshine Coast Airport is simple and convenient
Source: sunshinecoastairport.com.au
Once you've grabbed your bags and the keys to your Sunshine Coast Airport car hire, it's time to get your holiday started. If you're immediately headed south to Brisbane, you'll take State Route 70 to the M1 almost all the way to Queensland capital. If your trip takes you a bit further, to the Gold Coast, just stay on the M1 a bit longer.
Of course, we highly recommend the Sunshine Coast itself, as there are a stunning array of different towns in which to stay and visit. You can be in Noosa in about 30 minutes by heading north on State Route 70. Or you can go to Gympie, a little more than an hour northwest of Maroochydore Airport, via the M1/A1. Car rental at the Sunshine Coast Airport makes transitioning from travelling by air to travelling on four wheels a simple, hassle-free experience so you can start enjoying your trip quickly.
Where to Stay in the Sunshine Coast
With so many great destinations, sites, and landmarks to see within a short drive of each other in your Sunshine Coast car hire, where you decide to stay might not be quite as vital as it can be in other holiday spots. With so many incredible beach towns to check out, you just need to find one that speaks to you. That being said, here are a few fantastic options that can provide a suitable base for your various adventures.
Fraser Island
If you and your travelling party are going to venture off mainland Australia to see the wonderful Fraser Island and don't want to limit your experience to a one-day tour, there are a few amazing accommodation spots that can make your stay one to remember.
For those looking to get in touch with the natural beauty of the island's environment, the Kingfisher Bay Resort offers relaxing accommodation with access to all of the living, breathing attractions surrounding the premises. The resort is a favourite amongst Australian families, and the retreat operates in compliance with the ecosystem in which it sits so as to not disturb the wonderful wildlife inhabiting the island.
There is also a collection of Fraser Island Beach Houses that offer your own little place to hang out amongst the coast and the bushland. Choose from a range of unit sizes to fit your team of travellers and enjoy full amenities such as kitchens, dining rooms and the sound of the ocean outside your window as your drift off to sleep.
Narrows Escape Rainforest Retreat
For something a bit further off the beaten path, you might want to check out the unique digs at Narrows Escape Rainforest Retreat. The six pavilions found within give you a chance to carve out your own little private part of the forest that helps make up Kondalilla National Park. Here you'll be bathed in the sights and sounds of the rain forest, with birds and the beat of rain hitting leaves and branches composing a relaxing orchestra for you and your fellow guests. In addition to the incredible environment enveloping you, you'll be treated to some of the finest service in the Sunshine Coast, with hosts Joanne and Mark lavishing you with luxurious treats. Each pavilion also has a whirlpool spa bath, log fireplace, and massive windows that will have you feeling like you're out amongst the treetops.
Trafalgar Towers
If you want to be based closer to the Sunshine Coast CBD in Maroochydore, Trafalgar Towers is an excellent place to stay. Sitting on the banks of the Maroochy River, these holiday apartments offer you plenty of space and great views no matter which one you choose. However, perhaps the most important facet of Trafalgar Towers is that it gives you a chance to experience the best features of the city without having to travel too far. You can leave your Sunshine Coast hire car parked and walk to many of Maroochydore's best assets. Stroll, jog, or cycle along the riverside track or take a swim in the river.
Things to do in the Sunshine Coast
One of the reasons people love going to the Sunshine Coast is that it presents a wonderful backdrop for rest and relaxation as well as action and adventure. Here are some of the awesome outdoor activities and attractions that you can visit in Sunshine Coast car rentals.
Beaches Galore
It's impossible to discuss a holiday in the Sunshine Coast, or really anywhere along the coast of majestic Queensland, without touching on the area's incredible selection of exquisite beaches. When you hire a car in the Sunshine Coast, you're just a short drive away from feeling the sand between the toes, the sun on your back, and the waves crashing around you.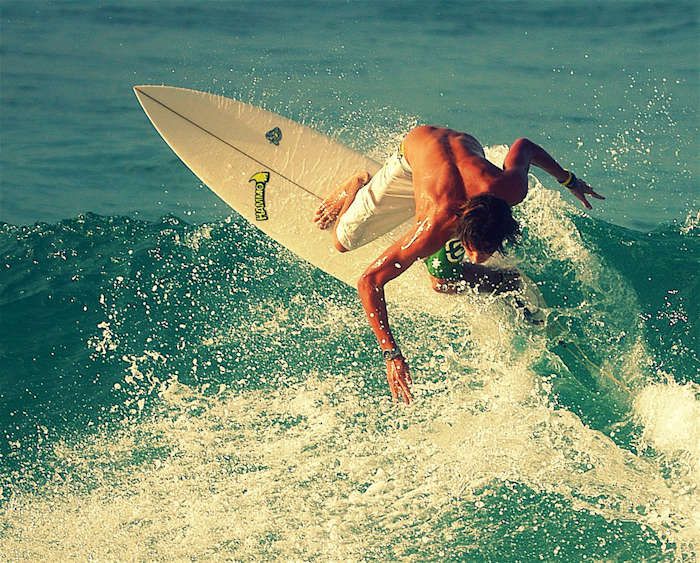 Hit the waves in one of Noosa's world class surf beaches
If sick swells are what you're after, head to Noosa for some of the best waves around. Located about 37km north of Maroochydore, Noosa is one of the most famous surf sites in all of Australia. Noosa's Sunshine Beach is great for beginner and intermediate surfers and is also an excellent place for family members and friends to relax on the sand. However, things amp up as you travel down the Coastal Track around Noosa National Park. The quality of the water must be good, as the area hosts the beloved Noosa Festival of Surfing every year.
Many of the people you'll find on the beaches in the Sunshine Coast are families on holidays, which makes sense considering how safe the coastal areas are in the region. With strict patrolling crews and plenty of different rock pools and areas in which to swim, the area is perfect for young swimmers who love splish-splashing in the ocean. Check out Mooloolaba Beach, about 5km (3 miles) south down the coast from Maroochydore, or Kings Beach in Caloundra, which is about 21km (13 miles) south of Maroochydore, for sweet swimming spots the whole family can enjoy.
Of course, if you want to really hit the road, you could travel the 180-odd kms to the aptly named Surfer's Paradise to be in real wave-riding heaven!
Eumundi Markets
Not everything worth your time in the Sunshine Coast is located within a stone's throw of the Pacific Ocean! Heading inland can unveil some fantastic finds, one of which is the bustling Eumundi Markets. The idyllic town of Eumundi plays host to the markets every Saturday and Wednesday. This gives the town's charm and artistic undercurrents a chance to shine, with boutique craftspeople and artisans from around the region descending to create a buzzing cluster of stalls and shops.
Glass House Mountains
Swap your boardies and thongs for some comfortable walking shoes for a journey to and through the Glass House Mountains. This range, which sits about 42km (26 miles) southwest of Maroochydore, features 16 huge peaks that create a magnificent backdrop. There are a few different ways you can experience this natural landmark. One of the best is to take advantage of your car rental on the Sunshine Coast and experience a peaceful drive through Glass House Mountains National Park. Make sure to leave plenty of time to stop at the lookout spots dotting the drive. Of course, you can also pack your hiking boots, backpacks, snacks, and water and spend some time hiking through the giant peaks. The visitors centre will give you the lowdown on which hikes will suit the skills and physical abilities of you and your travelling party.
Bellingham Maze
A great spot to spend a wonderful afternoon with the family, the Bellingham Maze is, well, quite amazing! Just about 15km southwest of Maroochydore in your Maroochydore car hire, the Bellingham Maze in Tanawha is an 80x80 metre maze of hedges featuring different puzzles and quests to complete along the way. When you're done in the maze, play a round of miniature golf to get the most out of the day.
Where to Eat and Drink in the Sunshine Coast
With so many outstanding outdoor activities for you and your fellow travellers to partake in, there's little doubt you're going to work up quite a thirst and hunger along the way. Whether you want to grab something quick between activities or destinations or are ready to unwind with a nice glass of wine and a breathtaking view after a long day out, the Sunshine Coast's variety of eating and drinking spots is bound to have something to suit your tastes.
Coco Loco Club
Many of the beachy locales scattered around the Sunshine Coast feature bustling café scenes nearby, so you'll always be within reach of a cup of coffee, sandwich, and other nourishment should hunger or thirst strike you in the sand. One great example of such an establishment is the Coco Loco Club in Moffat Beach. With healthy smoothies and juices and nutritious brekkie options, you'll have the fuel you need to take advantage of those early morning waves.
Ocean Ended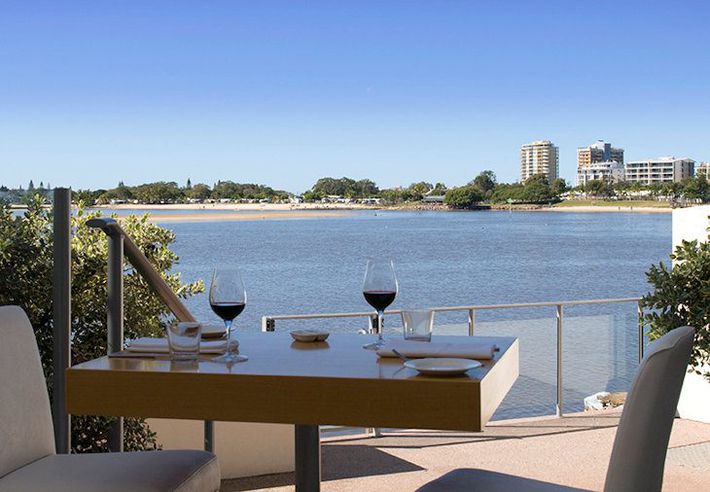 Sip on a red by the water at gorgeous Ocean Ended
Source: oceanended.com.au
If you're based in Maroochydore, you don't really have an excuse to not pull up a seat and enjoy the food, drink, and view at Ocean Ended. Touted as one of the finest dining experiences in all of the Sunshine Coast, this restaurant and bar provides delicious food, fantastic service, and your own little spot right on the edge of the Maroochy River (where the ocean ends, naturally). The menu is packed with seasonal items, including carefully curated seafood specials that highlight the benefits of operating in such a coastal location. All of this is brought to you by Chef Steven Hillen, whose crew does its best to match the great plates to the exquisite view.
The Long Apron
With a long list of accolades to its name, the Long Apron in Montville has positioned itself as one of the finest dining experiences in all of the Sunshine Coast. The restaurant, part of the esteemed Spicers Retreats group, is in Montville, about 28km west of Maroochydore. Combining the flavours of Europe with a dedication to locally sourced produce from around the region, the restaurant has built strong relationships with growers who cultivate specific ingredients solely for use at The Long Apron. Book some spots at the restaurant's French table and get ready to be blown away by a five-course a la carte menu or a seven-course tasting menu.
Tasty Treats
If a yummy treat and maybe an edible souvenir is what you're after, there are a few places to stop by while on holiday in the Sunshine Coast. Just don't blame us if your end up jamming your luggage full of delectable goodies by the time you're through!
When you visit the Ginger Factory, located in Yandina, about 27km northwest of Maroochydore, you'll get much more than mouthfuls of the sensational, spicy flavour you've grown up loving. Tours can help educate you and the kiddos on how ginger goes from the ground to your mouth, and you can also learn about how bees make honey while watching them in action. There are also boat rides and the 115-year-old Ginger Train that can take you around the park. With so much to do, a visit to the Ginger Factory is certainly well worth the 30 or so minutes in your car hire from Maroochydore.
Meanwhile, Fudgyboombahs is not only incredibly fun to say, it's also the home to some fantastic handmade fudge. Its home town of Montville is well-known in the region for its creativity and artistry, and the wizards at Fudgyboombahs certainly invoke that feeling in the amazing work they do. But the owners of the amazing fudge dispensary share the credit with their patrons, as many of the new fudge recipes in recent years have been the brainstorms of customers themselves.
Amazing Road Trips for You and Your Sunshine Coast Car Hire
As you've gathered by now, cheap car rental in the Sunshine Coast from DriveNow can be your ticket to the dozens of awesome towns dotting the region. But that's not all it's good for. Having the keys to your own hire car opens up heaps of options for your holiday. Here are a few simple trips you can take that will have you enjoying the all the fun spots Queensland has to offer.
Toowoomba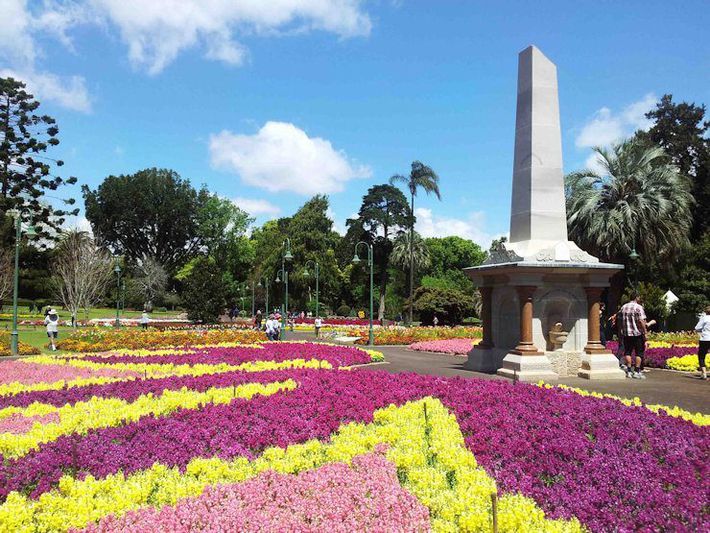 The Toowoomba Carnival of Flowers
Anyplace nicknamed "The Garden City" is alright with us! Toowoomba sits about 226km southwest of Maroochydore, which translates to about three hours or so driving in your Sunshine Coast rental car. Although you could go there and back in a day, the best part of holidays and having a hire car in Maroochydore is that you don't have to be on any schedule. Seeing as this is the case, why rush?
There is plenty to see and do in Toowoomba, especially if you love the great outdoors. With more than 150 public parks and gardens, the town lives up to its nickname. If you're a real flower fan, make plans to attend the annual Toowoomba Carnival of Flowers, one of the highlights of the floristry calendar each year.
Brisbane
The capital of Queensland and one of the biggest cities in the entire country, Brisbane is well within reach from your base in Maroochydore. While Brisbane is just over 100km from Maroochydore by car hire, you'd be smart to check out some of the great attractions along the way. If you're willing to stray from the path a bit, you can check out the Mary Cairncross Scenic Reserve, the Glass House Mountains, and a stack of other great spots.
Once you make it to Brisbane, the rest is up to you! With an underrated nightlife scene that caters to travellers both young and old, a fevered sporting culture, and nearby islands offering excellent environments for day trips, you'll have no shortage of things to do once you pull into town. With convenient car rental at Brisbane Airport, you can consider making this stop the end of your holiday, returning your wheels on your way back home.
Gold Coast
Travel about 80km further south of Brisbane and you'll find one of Australia's most beautiful and prized destinations. The Gold Coast is a dream holiday spot for a variety of travellers, with areas tailored to the whole family as well as ones built with the fun-loving, free and easy types in mind.
The lights are bright in the Gold Coast, with an incredible, vibrant nightlife scene that has a little something for everybody looking to go out and get amongst it. During the day, theme parks such as Dreamworld, Sea World, and Wet n' Wild can provide hours of fun in the sun. And, of course, it's hard to talk about visiting the Gold Coast without mentioning the incredible collection of beaches in the area. From Rainbow Bay to South Stadbroke Island and everything in between, you'll have your pick of sandy shores lining crisp, beautiful ocean. Of course, you can also catch a tour of the Great Barrier Reef from the GC, too.
Book Cheap Car Rental on the Sunshine Coast with DriveNow
Save on Sunshine Coast car hire through DriveNow. We take the fuss out of booking a car rental in Maroochydore by comparing the lowest rental prices from Australia's most trusted hire car companies, and all for free!
At DriveNow, we don't compare health cover, we don't compare insurance, and we don't compare credit cards, but we do compare Sunshine Coast car hire. And we've been comparing cheap car rental on the Sunshine Coast and elsewhere in Australia since 2003 to help travellers find and book the best deals available.
We only work with top rental brands including Avis, Hertz, Budget, Thrifty, Europcar, and Redspot, and our service is impartial and unbiased so you can compare exactly what each rental company has to offer when it comes to cheap car hire on the Sunshine Coast or elsewhere. To ensure we provide the best pricing there are no booking, administration, or other hidden costs, and if you need to cancel there are no penalties.
Pricing for Maroochydore car hire is listed on a single page with vehicles from each rental company grouped by vehicle category making it easy to view. Pricing is broken down so you know exactly what you are paying for. When it comes to payment there is no need to pay a deposit or provide credit card details, you simply pay when picking up your rental car in the Sunshine Coast. All the details required will be sent through via email immediately after your booking is made.
Why Use DriveNow for Car Hire in the Sunshine Coast?
We partner with brands you know and trust
Choice from Australia's widest selection of rental companies
Free booking service with no fees or charges
100% Australian Owned and Operated
Impartial and instant rate comparison – see how each rental company stacks up
In most instance pay when you collect the vehicle not when you book
Drive-away rates
We've been comparing Sunshine Coast car rentals since 2003
We pride ourselves in customer service and understand that it's not just about finding the best online deal. Our Australian reservations team are just a phone call away to help and answer any questions.
Were you looking for airport rental? We offer convenient car hire from Sunshine Coast Airport as well so you can collect the keys to your hire car as soon as you land.
Ready to compare? Simply enter your dates of details and click to search for the cheapest rates.
Maroochydore Car Rental Locations
Discover amazing experiences in Maroochydore