Explore Italy with car rental from DriveNow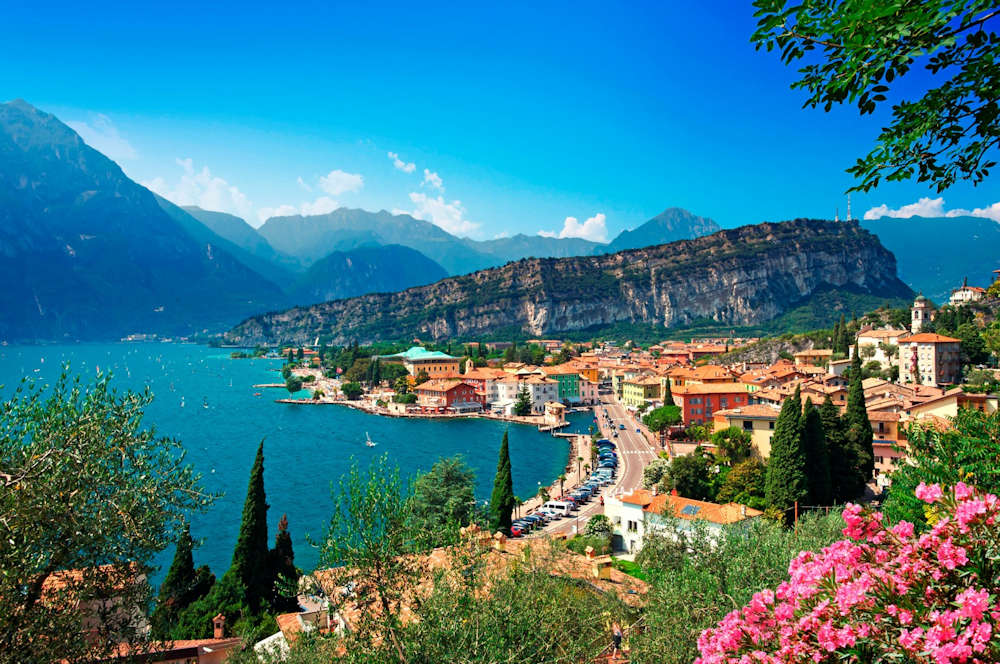 Discover the Treasures and Tastes of Europe with Car Hire in Italy
Despite its size, Italy has certainly made its mark on the rest of the world. You'd struggle to travel anywhere that hasn't embraced Italian culture in some way, whether it's in terms of their food, drink, arts, or fashion. With such a huge influence around the world, you'd assume that there is something pretty special going on in the boot-shaped country. And you'd be right! From the staggeringly beautiful mountains and lakes to the effortlessly cool, culture laden cities; if there's any country that really does have it all, it's Italy.
This abundance of things to see and do does make choosing where to spend your holiday slightly difficult. Do you feel like a city break, to float around Venice on a gondola? Or perhaps the seasides and endless opportunities for gelato are calling your name? To make life even harder, the 20 regions in Italy are all unique and independent in their own way, with different foods, dialects, and traditions to explore.
No matter where you go, you'll want to make the most of your trip and move around. The best way to do this is with an affordable car hire in Italy. Hiring a car rental in Italy means you are free to go exactly where you want without having to deal with the stress of figuring out and trying to use public transport. Trains and buses can be confusing enough in your own country, let alone when another language is involved. With your own Italy car hire you can make sure you can get to that tiny private beach you've been recommended by a friend, or just cruise through the towns and cities at your own leisure with no agenda to follow.
Italian car hire is made simple and convenient by DriveNow. We've partnered with the biggest names in the Italian car rental industry – namely Alamo, Avis, Budget, Enterprise, Europcar, Hertz and SIXT – to bring you the very best rates to compare and easy access to outstanding vehicles.
Organising your car hire from one of Italy's main airports is a smart decision. Once your cheap car rental in Italy is booked, you can get started with your European adventure the moment you touch down on the runway. The busiest airports in Italy are in Rome and Milan, which operate regular international and domestic flights from more than 150 destinations all over the world, including other European hotspots such as Ireland and Germany and, of course, Australia!
Discover the Wonders of Italy's Famous Cities
Italy has some of the most magnificent old cities in the world. Packed with timeless works of art, ancient buildings, and fascinating history, there's enough to keep visitors entertained for years. Whether you're interested in Roman architecture, ancient ruins or fine art, there are masterpieces round every corner to take your breath away. While you can't help but be amazed by the historic sites around you, it's not all about museums and cathedrals, either. Expect vibrant nightlife, fabulous shopping and, of course, unparalleled delicious Italian cuisine. There are far too many wonderful cities to highlight them all individually, but here are some of the most visited in Italy that you can add to your checklist for your self-drive holiday.
Florence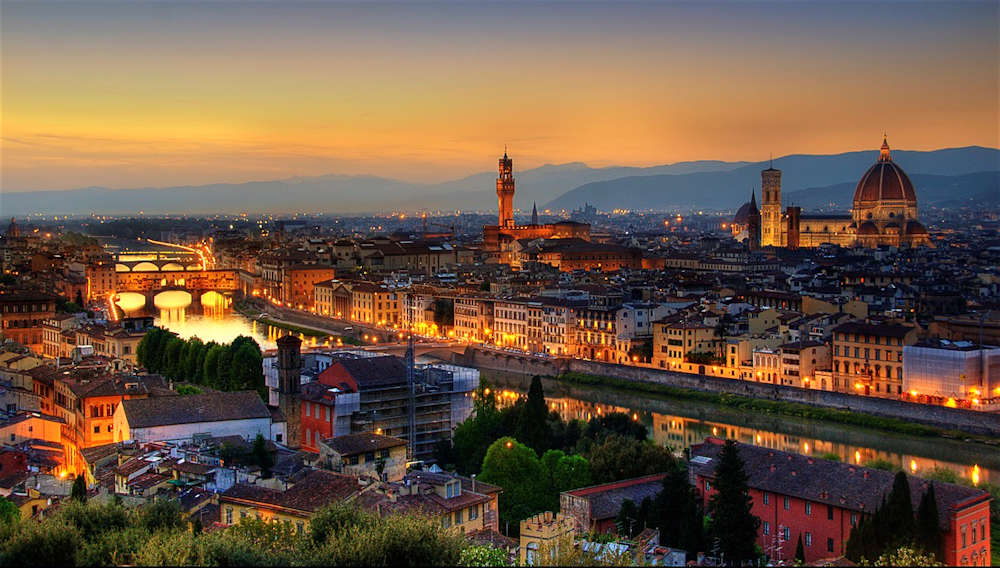 Florence is the capital city of the region of Tuscany, located bang in the centre of the Italian Peninsula and a short 1 hour commute from Bologna. Known also as the 'Cradle of the Renaissance,' the city is said to be home to a staggering 30 percent of the world's most important works of art. Just a stroll through the streets of Florence is enough to knock your socks off, with beautifully crafted piazzas, sculptures, and cathedrals around every corner. One cathedral you certainly won't want to miss is the famous Duomo, or Cattedrale di Santa Maria del Fiore, the most iconic landmark in the city. With its striking terracotta domed roof and intricate gothic architecture, the cathedral dominates the skyline both night and day. Once you've had your fill of frescoes, museums, and other structural styles, there's plenty more in Florence to keep you occupied. Head down to the riverside for some picturesque shopping in the hometown of famous designer Guccio Gucci, or sample some traditional Tuscan food at an open air market.
Venice
If you've only heard of one famous Italian city, it could very possibly be Venice. There aren't many cities in the world that you can explore by boat, and less still that are quite as dramatically beautiful as Venice. With even more magnificent cathedrals and palaces rising up out of the emerald green water, everywhere you turn is a photo opportunity begging to be snapped.
You could spend weeks exploring the famous artworks and museums in Venice, but try to stay away from the tourist trail at the height of summer to avoid overcrowding. Besides the famous boat tours, other popular pastimes in Venice include visiting the Teatro La Fenice opera, sampling delicious Venetian bakeries, or chowing down on some fantastic seafood with a glass of Prosecco.
A brilliant time to visit Venice is during the legendary Carnival, which takes place at the end of January until the beginning of Lent. Said to date back to the 16th century, the carnival is one of the oldest and most well-known festivals in Italy. You can expect to see a colourful showcase of masked party goers parading through the city both night and day, and you can take part yourself by attending numerous events, displays, and masquerade balls.
Rome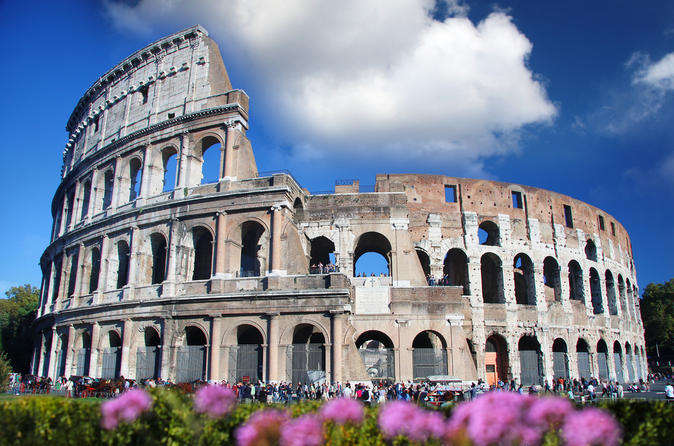 Considering the splendour of all the neighbouring cities, you'd be right to expect big things from the capital. And you won't be disappointed! Rome has so many masterpieces to visit; you'll find yourself booking your next trip before you've even left.
One of the most famous monuments is the Colosseum, a striking 50,000 seater venue that staged vicious fights between either gladiators or wild animals in Roman times. While, thankfully, the days of these brutal fights are over, you can take yourself back in time to experience the thrill of the era by taking a guided tour.
Another famous visitor attraction is the Pantheon, a marvel of Roman architecture which is almost 2000 years old. This stunning building was originally constructed as 'a temple for all gods,' but was later converted into a church. Regardless of its purpose, you can't help but be stunned by the gigantic domed roof, 60 tonne Corinthian columns, and spectacular water features.
When you're not ooh-ing and ahh-ing at the buildings, make sure you dedicate a good amount of time to another of Rome's specialities: the food! Slip into some of the back streets to find traditional, family-run restaurants serving gloriously simple pastas or crispy thin pizzas served with local Italian wines. Still wanting more? Travel the 226km of scenic countryside in your Italy car hire and head to Naples for an unforgettable insight into renaissance and medieval times.
Milan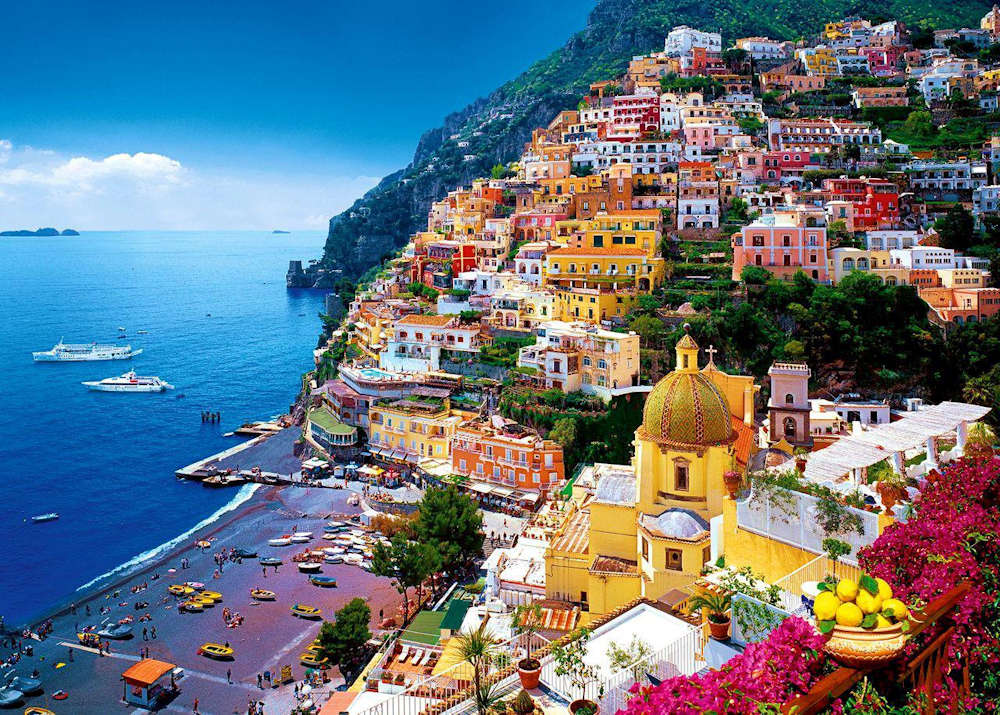 Sophisticated, elegant, and modern; Milan is known first and foremost as the fashion capital of the world. As the hometown of Armani, Prada, Dolce & Gabbana, and Krizia to name just a few, the city is oozing with style and creativity. You can enjoy shopping in the Galleria Vittorio Emanuele IIone, one of the oldest malls in the world, or park yourself up in one of the piazzas and watch the beautiful people go by.
Milan is also world famous for hosting Milan Fashion Week, a showcase of some of the most talented designers in the world. The city really comes to life during this week, so it's a great time to visit. Although Italian design is world renowned, it has its roots in Milan. Take a visit to the Design Museum and discover just how many things the Milanese actually designed. Besides the fashion, Milan also has incredible gothic architecture, cathedrals, and museums, so you'll be sure to get your fill of culture and history.
Discover Dazzling Coastlines and Dramatic Peaks in the Italian Countryside
In any other country, such magnificent cities would be enough to keep visitors satisfied for their whole trip. But not this country! Italy is in a league of its own, and it'd be criminal to miss out on the outstanding natural landscapes, sun baked coastlines, and dramatic mountain ranges that can be explored outside of the big smoke. Once you're sorted with your car hire in Italy, you can have the best of both worlds. Here are some of Italy's most famous spots to add to your road trip itinerary.
The Amalfi Coast
If sunsets, sunbathing, and sumptuous Italian food are your thing, then the Amalfi Coast could be right up your street. This glittering 50km (31 mile) stretch of coastline in Southern Italy is dotted with picture perfect, colourful towns filled with ideal places to enjoy a holiday. It may not be the cheapest place on your trip, but if you want to splurge on one place, you won't forget this one. After all, isn't that what holidays are for?
The well-known towns of Positano and Amalfi are very popular with visitors, famous for vibrant nightlife and indulgent eateries that will leave you full yet still looking forward to you next meal. If you want to escape the hustle and bustle, there are plenty of quaint seaside villages a bit further out of the spotlight where you can retreat to enjoy some peace and quiet. The Amalfi Coast is also home to breathtaking cliffs and lush forestry, so is considered a great spot for hiking if you're looking for a bit more activity.
Liguria
Liguria is another example of the multifaceted nature of this incredible country. The crescent shaped region in the north of Italy is home to a picturesque mix of rolling green hills, idyllic peaceful beaches, and stunning mountains. The coastline of Liguria, known as the Italian Riviera, stretches for almost 300km (186 miles), with endless coves, harbours, and seaside villages to explore. The central hub of the area is Genoa, the sixth largest city in Italy. Other popular towns are Portofino, Lerici, and Bordighera, all located on the coast and all with charming, winding streets to explore. If you've had your fill of the seaside, the beauty of Liguria is the huge variety of things to see and do. The mountains are never far away, providing a huge range of outdoor sport or road trip opportunities. From hiking to partying to whale watching, there are things to do in Liguria to suit every member of your travelling party.
The Mountains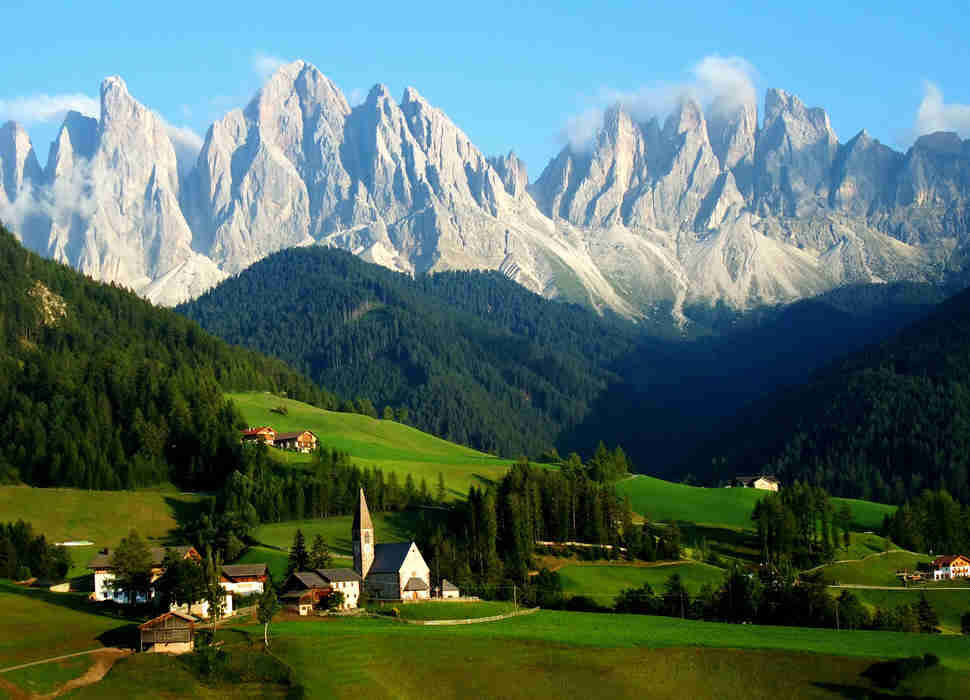 Whether you visit in summer or winter, the mountains of Italy are simply spectacular. The world-famous European Alps spread into the north of the country, bringing with them the colossal peaks that surround Mont Blanc; the highest mountain in Europe. There are a huge number of towns and villages to make the most of the fresh alpine air, including those in the Aosta Valley, Piedmont, and Alto Adige.
A road trip up to the Alps from Milan or Turin is an outstanding journey, passing glistening lakes and rivers, impressive castles, and, finally, the gigantic peaks of the glaciers and mountain ranges. There are plenty of outdoor activities to keep you occupied in the Alps, and depending on the season you visit in you could be skiing, snowboarding, abseiling, hiking, paragliding, or mountain biking to your heart's content.
The other famous Italian mountain range is the Dolomites, located in northeastern Italy. The 18 peaks of the Dolomites reach up to a height of 3000 metres (9,842 feet) and are also well known for their adventure sports in both winter and summer. The closest airport to access the Dolomites is 162 km (100 miles) away in Venice, so a trip to the mountains after a spell sightseeing in the city would be the perfect combination.
Spoil Yourself with the Very Best Food and Drink in Italy
It wouldn't be real guide to Italy without a special mention of their world famous cuisine. The Italians have one of the most widely known and adapted cuisines in the world, having introduced and converted the rest of us to their simple yet unbelievably delicious style of cooking. The obvious pizzas, pastas, and risottos cooked with garlic and olive oil are the first things that spring to mind, but there are many more dishes and methods that the Italians can take credit for. Prosecco, for example, was born in the north western region of Veneto, but is one of five different varieties of sparkling wine that come from the country. Prosciutto, the dry cured ham from central Italy, is another famous product that's now used widely around the world. And who could forget gelato, tiramisu, or sorbet? The delicious desserts are famous worldwide, but no-one does it better than the Italians.
However, don't assume that you'll find food that matches the menu in your local Italian restaurant back home. Thanks to the vast differences between each region, you can find completely different local dishes and specialities in different parts of the country, and some regions won't offer meals that you'd assume would be on the menu. Even neighbouring villages can offer completely different foods. The best way to get to know these? Jump into your car rental in Italy and get travelling! Typically, Northern Italy focuses more around meats, cooking with butter, and the addition of lots of cheese. In the southern coasts you'll be more likely to find fresh fish, olive oil, and tomatoes. Regardless of where you go, the importance of simple, fresh, local food is what will stay the same.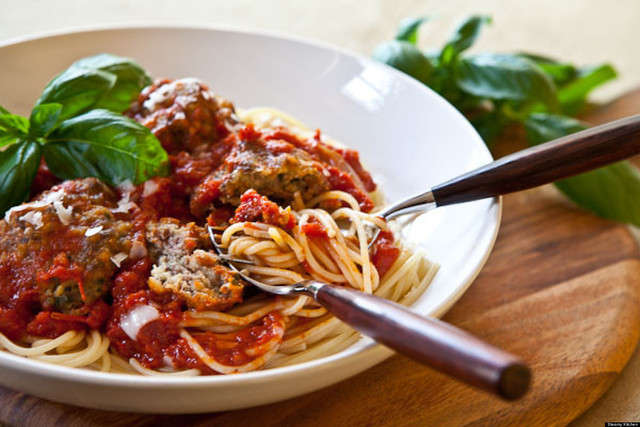 Of course, it wouldn't be right to enjoy all this delicious food without a beverage to wash it down with! Luckily another huge part of the Italian cuisine and lifestyle is growing and enjoying wine. The warm climate in Italy provides optimal conditions for growing wine, meaning almost every region produces their own variety, including the islands of Sicily and Sardinia. Some regions are more famous than others, like the Chianti region in Tuscany, but it all depends on taste and preference. A visit to a vineyard in Italy is a great way to get to know the different varieties and learn about the process. Even if you're not a wine fan, the experience of strolling through the Italian fields in the sunshine is a treat in itself.
How to Compare Car Rentals in Italy with DriveNow
Whether you're looking for an urban adventure in historic Rome, experiencing agriturismo in Tuscany or touring vineyards in Barolo, you're sure to fall in love with Italy's varied and beautiful landscape. The Boot is just as famous for its stunning countryside as it is for its ancient cities, so if you want a truly bellisimo holiday, you have to check out the country's agricultural and wine-producing regions ... and the best way to do that is to hire a car in Italy.
How to Get the Best Deal When Renting a Car in Italy
You've probably heard it before, but the key to securing affordable travel reservations is to book early. This applies to flight and hotel reservations, and it is equally true of hiring a car in Italy. If you plan to spend a summer holiday in Italy, you probably know that this is peak season for European travel (so booking early is a no-brainer). But those travelling to Italy during the autumn months should also be prepared. Autumn is the Italian wine harvest season and all the festivals, travellers. and general business that come with it.
Why Use DriveNow for Cheap Car Hire in Italy?
Here are some other reasons to consider booking a hire car in Italy with DriveNow:
DriveNow has been in operation since 2003, comparing the best rental prices for the travelling public
DriveNow's search engine constantly monitors the rates offered on Italy car rental to publish the very latest pricing
To make it as straightforward as possible, we show the prices in US dollars, so you know exactly what to expect on arrival
Once you confirm your booking and lock in your rates, you then know how much you need to set aside
There aren't any booking, admin, or agency fees included in the quoted price, so you know what you will be getting when you book
What Kind of Driving Licence is Required to Rent a Car in Italy?
The Italian government requires that non-resident drivers obtain an International Driving Permit before hitting the road in The Boot. If you are a licensed driver, your home country's automobile association can provide you with this permit for a small fee.
How Old Must I be to Hire a Car in Italy?
Drivers must be 21 years of age in order to hire a car, and must have held a valid licence for at least one year. However, if you are under the age of 25, you may be charged an elevated rate for your car hire.
What's it Like to Drive in Italy?
Italian drivers are known for being quite fast, so expect your drive to be a bit of an adventure! That said, as long as you abide by local laws and pay attention to other drivers, it's unlikely that you'll encounter any problems.
If you are planning to drive into a major city, it's important to note that many urban areas have ZTLs (zona a traffico limitato, or reduced traffic zone). In many of these areas, it is illegal for non-residents to drive - and if you do so, you may be caught on camera and fined. In addition, be aware that many Italian streets are quite narrow, as the cities are often very historic. Be on the watch for one-way zones, bikers and scooters, pedestrians and speed barriers.
Automatic or Manual Transmission?
It is very rare to find automatic transmission cars in Italy - you'll probably have to drive a manual transmission vehicle.
What Car Hire Payment Options are There?
When you arrive to pick up your car, you'll need to pay using a credit card.
What Excess Insurance Options are Available?