Car Hire Coffs Harbour Airport
DriveNow can help you save on car hire at Coffs Harbour Airport. Quickly and easily compare available vehicles from Australia's most trusted rental companies for free!
Can't decide if you want to spend your time enjoying coastal areas of New South Wales or Queensland? Well, stop fretting, because with car hire at Coffs Harbour Airport you can do both. Coffs Harbour, located on the northern portion of the east coast of New South Wales, is a quintessential holiday destination for Australians. The town itself has plenty of great features, with fantastic access to the ocean as well as parks and other attractions great for travellers of all ages. But the city is also a great place from which to begin a memorable road trip. Sounds pretty good, right? Start planning your flight now and let DriveNow's Coffs Airport car hire take care of the rest.
Our car rental at Coffs Harbour Airport can alleviate a lot of the headaches that can come with organising transportation for your holiday. Our vehicle listings are deep and varied, giving you access to many of the most popular makes and models from around the world. Since we started offering car hire in 2003, we've built strong relationships with the likes of Europcar, Budget, Thrifty, Hertz and other major suppliers, allowing us to give you access to dozens of amazing vehicles from which to choose. But the fantastic selection is just one convenient aspect of our Coffs Harbour Airport car hire. Our easy-to-use interface allows you to sort and compare your options by the features most important to you. All of this frees you up to spend more time planning your trip.
Car rental in Coffs Harbour enables you to get where you need to go on your own schedule. With your own set of wheels, you can check out as much or as little of the 75 kilometres of Coffs Coast as you'd like. Of course, you can't go to Coffs Harbour and not explore The Big Banana, which honours the region's history of producing the yellow-skinned fruit. If you've had your fill of the coast, you can trek about four hours west to Armidale to experience the cool-climate vineyards and amazing waterfalls and parks.
There are plenty of options if you want to stay on the eastern edge of the country. Travel north and you'll soon be in Queensland. The Gold Coast is less than four hours away, with Brisbane just another 45 minutes or so beyond that. Or you can really commit and stretch your journey further north all the way up to Gladstone. There are plenty of checkpoints to hit if you head south from Coffs Harbour, too, as a trip all the way down to Sydney takes you through Port Macquarie, Newcastle and the Central Coast.
---
Why use DriveNow for Coffs Harbour Airport car hire?
Proven Suppliers in Coffs Harbour - We only partner with brands you know and trust
No Hidden Fees – Prices you see include all taxes and levies (excludes young driver surcharge)
100% Australian Owned & Operated Site– Australian-based website run by locals
Price Comparison - Instant rate comparison that lets you see how each rental company stacks up
Experience – More than a decade of comparing car rental pricing
Car rental from Coffs Harbour Airport gives you easy access to great destinations up and down the east coast of Australia. Check out all the great hire vehicle options at your fingertips today.
Here are some examples of how much our customers have been able to save in Coffs Harbour Airport.
Search
Compare
Save

7 day car rental
pickup 20 Aug
from Coffs Harbour Airport
Economy cars from $263 to $303
Compact cars from $267 to $300
Intermediate cars from $283 to $345
Family/Full cars from $312 to $394
Four Wheel Drive cars from $544 to $834


up to

$40


up to

$33


up to

$62


up to

$82


up to

$291


5 day car rental
pickup 23 Aug
from Coffs Harbour Airport
Economy cars from $183 to $205
Compact cars from $189 to $220
Intermediate cars from $210 to $260
Family/Full cars from $245 to $300
Four Wheel Drive cars from $433 to $596


up to

$22


up to

$31


up to

$50


up to

$55


up to

$163


7 day car rental
pickup 19 Aug
from Coffs Harbour Airport
Economy cars from $255 to $283
Compact cars from $259 to $300
Intermediate cars from $273 to $345
Family/Full cars from $301 to $394
Four Wheel Drive cars from $544 to $834


up to

$28


up to

$41


up to

$72


up to

$93


up to

$291

Compare the cheapest car rental online rates and save $18 on a 7 day Compact rental at Coffs Harbour Airport for pickup on 18 Aug

(10 Aug 18)

The cheapest 3 day rental for $145 for an Intermediate vehicle for pickup at Coffs Harbour Airport on 10 Aug saves you up to $11

(9 Aug 18)

Compare the cheapest car rental online rates and save $29 on a 3 day Compact rental at Coffs Harbour Airport for pickup on 10 Aug

(9 Aug 18)

Compare the cheapest car rental online rates and save $41 on a 7 day Compact rental at Coffs Harbour Airport for pickup on 17 Aug

(9 Aug 18)

Our best Coffs Harbour Airport discount car rental rate on 2 Nov for $162 saves you up to $23

(6 Aug 18)

Pickup a 4 day Compact car hire from Coffs Harbour Airport on 27 Aug and save $28 for the cheapest rate

(4 Aug 18)
Popular Cars Recently Hired in Coffs Harbour Airport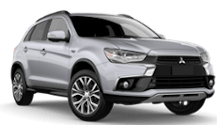 5 People
2 Medium and 2 Small suitcases
Automatic
Air-Conditioning
Wagon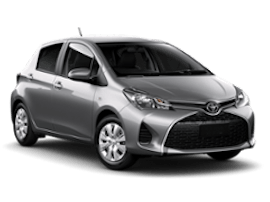 4 People
1 large & 1 small suitcase
Manual
Air-Conditioning
Hatch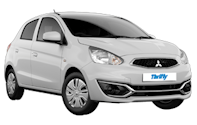 4 People
1 medium & 1 small suitcase
Automatic
Hatch
Car Hire Suppliers in Coffs Harbour Airport
Europcar Car Rentals Coffs Harbour Airport

COFFS HARBOUR AIRPORT
HOGBIN DRIVE
COFFS HARBOUR 2450
AUSTRALIA
Thrifty Car Rentals Coffs Harbour Airport

Coffs Harbour Airport
Avis Car Rentals Coffs Harbour Airport, Coffs Coast Airport

Coffs Harbour Airport
Budget Car Rentals Coffs Harbour Airport, Coffs Coast Airport

Coffs Harbour Airport
Dollar Car Rentals Coffs Harbour Airport, Coffs Harbour, NSW

Terminal Building
Coffs Harbour NSW 2450
Country
Hertz Car Rentals Coffs Harbour Airport

Coffs Harbour Airport
Keddy Car Rentals Coffs Harbour Airport

Coffs Harbour Airport
Hogbin Drive
Coffs Harbour 2450
Australia
System was so easy to book on