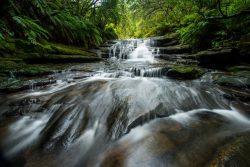 If you are to Google Earth our beautiful country you would quickly realise we're spoilt for choice when it comes to road trips throughout our enormous continent. Once you jump in a Sydney car rental every road leads to a great adventure. But where to start? Try these suggestions.
Sydney to Leura (pictured)
Set your sights in a westerly direction and head for Wentworth Falls via the M4 Motorway. Catch some gorgeous little towns along the way including Glenbrook, Faulconbridge, Hazelbrook and continue on to magnficient Wentworth Falls. The views over the Jamison Valley are hard to beat and more...
The post Road trip Sydney and beyond – 5 great drives this summer appeared first on DriveNow Blog.