Car Hire Canberra Airport
Search for Car Rental in Canberra Airport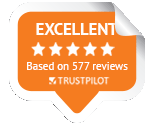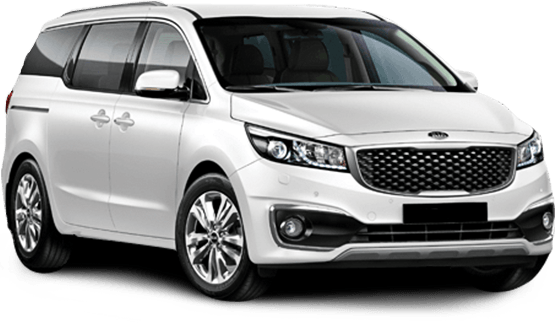 Discover Australia's Capital with Car Hire at Canberra Airport from DriveNow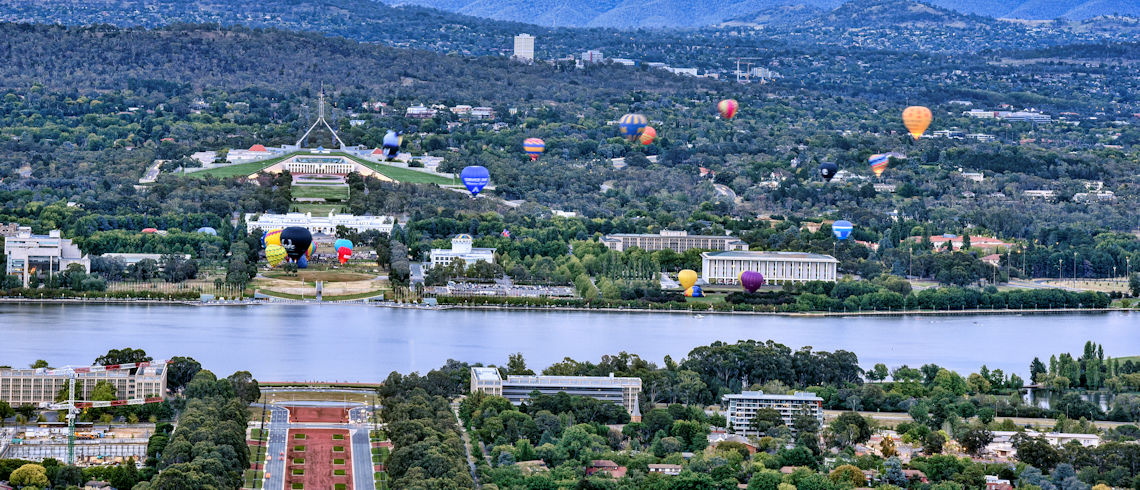 Explore the Nation's Culture Capital with Car Hire at Canberra Airport
Whether you're in town for a business trip, a weekend away, or a quick dose of culture, Canberra has plenty to offer. The national capital is not only an important political, commercial, and governmental hub, but a fantastic place to relax and explore for a few days.
The city might only be Australia's eighth-largest, but it certainly packs a punch in terms of things to see and do. Canberra is home to some of the most valuable institutions in the country, including the
National Gallery of Australia
, the
National Portrait Gallery
, and the Museum of Australian Democracy. Marvel at impressive architecture, stroll through galleries and gardens, and top it all off with delicious local food. It may be affectionately nicknamed 'the Bush Capital,' but there's plenty going on in Canberra, whether it's the excitement of a parliamentary sitting week, or the buzz of a music or arts festival.
What's more, thanks to Canberra's relatively recent establishment, the city is modern and well laid out, making it a very pleasant place to navigate both on foot and behind the wheel.
With this easy driving experience and plenty of sights to see around the city, it makes sense to hire a car in Canberra. Having your own vehicle gives you more flexibility and saves you any hassle of waiting around for public transport. Book your car hire in advance with DriveNow and you'll be ready to pick up the keys as soon as you land at Canberra Airport.
Why Use DriveNow for Car Rental at Canberra Airport
When it comes to booking car hire at Canberra Airport, the smart choice is to book with DriveNow. With partnerships with Australia's most trusted car rental operators such as Avis, Budget, Thrifty, Hertz, Europcar, Thrifty and Enterprise DriveNow has a great range of vehicles for you to pick from. Using our simple, user friendly interface, you can compare from the most trusted companies in the industry to find the best model, size, and features for you and your travelling party.
We guarantee to find you the lowest rates on the market. What's more, you'll not be stumped by any hidden fees before, during, or after your trip. The price you see is the price you get. That leaves you with more money to spend exploring the delights of Canberra and beyond!
The lowest rates on the market
No surprise fees or hidden charges with our 100% free booking service
More than 15 years of experience in comparing rates
Immediate email confirmation and locked in rental rate
Solid relationships with the most trusted rental companies in the industry
We are locals - 100% owned and operated in Australia
An Intro to Canberra Airport
Airport
Information
Address:
2 Brindabella Circuit, Canberra Airport ACT 2609
Code: CBR
Telephone: +61 2 6275 2226
Location:
Canberra Airport is 8km from Canberra CBD
No. of Terminals: 1
Timezone: GMT/UTC +11:00
Built in 2013, Canberra Airport (CBR) is an attractive, modern facility serviced by a range of domestic and international carriers including Qantas, Virgin Australia, Singapore Airlines, and Tigerair Australia. All major Australian cities from Brisbane to Perth and even Newcastle have direct flights into the terminal, while there are two overseas destinations that can be reached from this airport: Singapore and Wellington.
This splendid airport comprises of two wings – the Southern Concourse and the Western Concourse – linked by a beautiful glassy atrium overlooking the tarmac. Bold sculptures such as stacked giant red cubes distinguish various public spaces, plus there are great interactive maps on the airport website so finding your way around the terminal should be a piece of cake.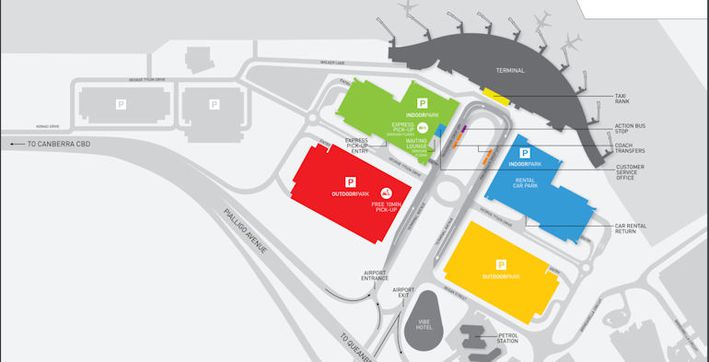 It's easy to navigate your way around the terminals at Canberra Airport.
Source: Canberra Airport
Canberra Airport also contains all of the services and amenities we have come to expect from Australian airports. Take advantage of free Wi-Fi hotspots located in the Express Pick-up waiting lounge or settle down for a coffee and quick bite at Hudsons Coffee or Limestone Café and Bar. If shopping is more your thing, why not make a quick pit stop and snap up a gift for a loved one back home? Whether you're looking to pass time before or after a flight, there is plenty to do at Canberra Airport.
Collecting your rental cat at Canberra Airport
While there are taxi and Uber services from the terminal into the city centre, when in Canberra you should do as Canberrans do. Cars are by far the most popular mode of transport in the capital.
Fortunately the major car hire companies are well represented out at Canberra Airport. You'll find service desks for all of Australia's leading rental car brands including Avis, Budget, Europcar, Hertz, Enterprise, and Thrifty near the waiting lounge or in the dedicated car hire car park. In fact you'll be able to select from 9 of Australia's top rental companies who service the airport. We recommend booking aheaad of time so you can lock in your preferred vehicle at a budget rate and avoid any long waits at the terminal.
The road to the main commercial heart of Canberra is clearly signposted. For the most scenic route, follow Morshead Drive along the banks of Lake Burley-Griffin straight into the city centre which locals call "Civic".
Perhaps you're heading to one of the prime destinations surrounding Canberra for your car hire adventure. If you're a fan of the outdoors, then the Snowy Mountains might be right up your street. This stunning expanse of natural scenery can be reached in just under three hours in your Canberra Airport rental car.
The History of Canberra Airport
It isn't just the city of Canberra that is steeped in history, it's also the airport. Its beginnings date back to 1926 when the opening of Parliament House was approaching with a celebratory flying display from the Royal Australian Airforce. With this, an airfield was needed and Airforce Captain Henri Petre deemed a paddock in the Majura Valley to be 'absolutely ideal for flying'. It was then leased to the Department of Defence, before being handed over to the Government's civil aviation four years later.
Between 1939 and 2003, Canberra Airport was operating solely for defence and civil aviation needs, until the RAAF base was decommissioned. Today, the presence of the defence can be found at the north-eastern side of the airport where the Prime Minister's fleet of VIP air crafts operate.
The airport has undergone some major changes through the years, from terminals expanded to accommodate the huge increase in passenger numbers passing through the airport to runways being upgraded and lengthened for larger aircrafts.
In 1998 the Federal Government sold Canberra Airport to Canberra businessman Terry Snow, who redeveloped the airport with major upgrades. Canberra is now the eighth busiest airport in Australia today.
Canberra Airport Car Rental Locations
Discover amazing experiences in Canberra Airport