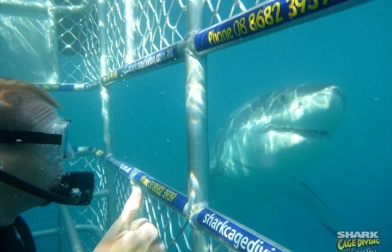 From dives with Great White sharks, cave and opal mine explorations to some of the most exquisite and beautiful wine regions on the planet. Hands up who wants to visit South Australia?
Swim with the Great Whites
(Port Lincoln, 340km south west of Port Augusta)
IT'S often said that Great White sharks are the most misunderstood creatures of the ocean – yet that still doesn't change the fact that you wouldn't want to be stranded in open water with one nearby!
In Port Lincoln, however, you can safely get close to these apex predators in their natural habitat.
From more...
The post Four great things to do in South Australia appeared first on DriveNow Blog.