Car Hire Toronto Airport
Search for Car Rental in Toronto Airport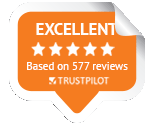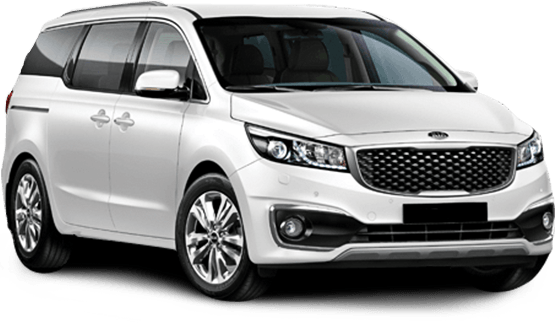 Discover Toronto with car hire from DriveNow

Toronto, the capital of Canada and rightfully one of its most popular cities, features an abundance of things to do and see. It's always buzzing with activities and attractions, so there's plenty of reason to visit this vibrant city at any time of the year. There are amazing beautiful sights, live performances, major sporting events, and festivals for almost everything you can think of, so you'll never run out of activities to do while in Toronto. Here you can also explore the scenic coastlines, diverse mountain ranges, historic towns, and beautiful parks.
Besides Toronto, there's Montreal that's about a six hour drive north-west of Canda's capital. Montreal is an international metropolis whose people are all about festivals and food. One of the most popular things to eat in Montreal is
poutine
, which is made of French fries, topped with cheese curds and brown gravy. All that delicious goodness originated from Montreal's province of Quebec. In addition to great food, the whole city is surrounded by rich history and European influences. Here, you can explore the towns galleries, wine and dine comfortably, and sightsee beautiful landscapes.
The Toronto Pearson International Airport is the busiest and largest airport in Canada which serves more than 44 million passengers each year. With it being so busy, it can get crowded at times, but with DriveNow, you can jump in to your hired car right after you've collected your bags. We partner with brands such as Avis, Europcar, Hertz, Budget, and Enterprise which all service the airport. They are located on level one in the parking area adjacent to the terminal buildings. If you're planning to discover Toronto or travel through a few cities, it's best to plan ahead and book a car rental in Toronto so that when you arrive at the
Toronto Pearson International Airport
, you'll be set to hop in and start your adventure! But before you can head off on your way, you might want to get some inside intel on what the airport itself has going on. Here's an introduction to where to eat and drink, shop, and rent a car in Toronto Airport.
Essential Information to Know when Travelling Through Toronto Airport
Whenever you're in an airport, you'd want to know what it can offer to make your duration there enjoyable and smooth. To help you prepare for your arrival, we've compiled some essential information to help you get the most out of your time!
Airport
Information
Address:
6301 Silver Dart Dr, Mississauga, ON L5P 1B2, Canada
Code: YYZ
Telephone: +1 416 247 7678
Location:
Pearson Airport is located 27km from Downtown Toronto
No. of Terminals: 2
Timezone: GMT/UTC -05:00
About Pearson
Toronto's Pearson Airport Is Canada's busiest and largest with over 44 million passengers passing through each year serviced by 65 airlines. Operating through 2 terminals, 1 and 3, the airport has the distinction of being the first North American Airport to attain Level 3 Carbon Neutrality from the Airport Carbon Accreditation program. What happened to Terminal 2 you ask? With the redevelopment of Terminal 1, the old terminal 2 building became redundant and ceased to be used in 2007. Rather than change all the signage and rename Terminal 3 authorities decided to leave the numbering as is.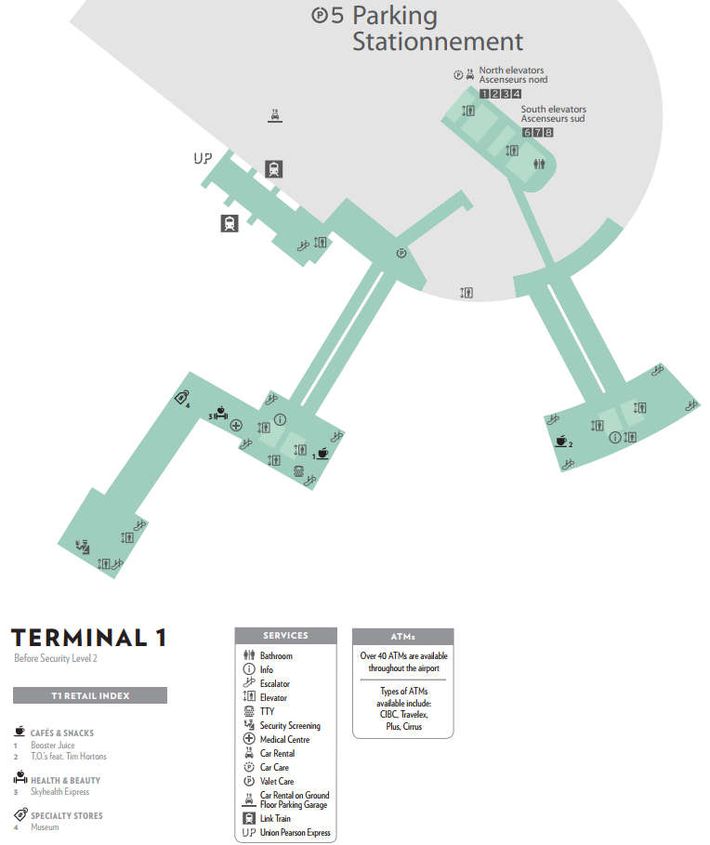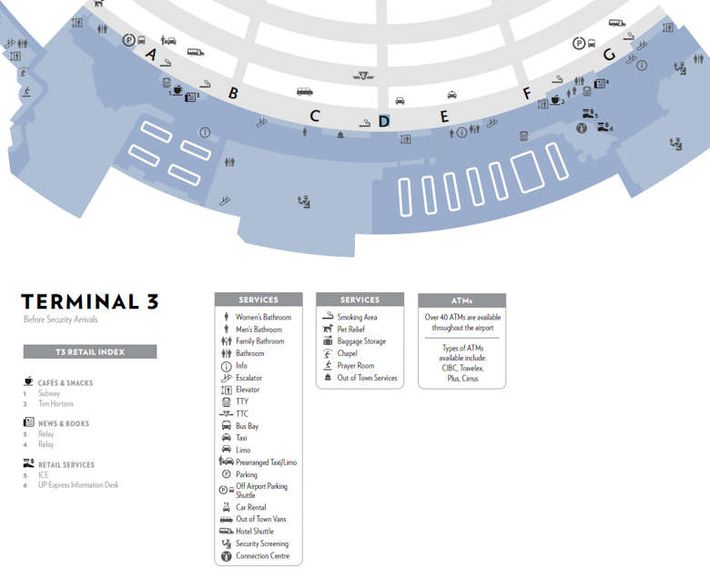 Maps of Terminals 1 and 3 at Toronto Pearson Airport
Source: Toronto Pearson Airport
Wi-Fi at Toronto International Airport
A good way to pass time while at the Toronto International Airport is to surf on the internet for free with the airport's Wi-Fi. You can enjoy free Wi-Fi on your phone, tablet, or laptop whenever you're here, no matter in which terminal you're in. Just make sure Airplane mode is turned off and Wi-Fi is enabled on your device, and select "Toronto Pearson Wi-Fi" from the list of available networks. Then just check the box to accept the terms and conditions to use the Wi-Fi, and click the green coloured tab that appears on the American Express page. Once these steps are completed, just start surfing!
Lounges
Delivering a world-class travel lounge called the Plaza Premium Lounge, the Toronto International Airport won't let you down. Here you can indulge in a custom made breakfast, specialty coffees and teas, a wide range of beer and wine, and comfy chairs that you can sink into to relax before your flight. You could also dive into some delicious hot food offered, and pick your favourites at the soup and salad bar. The food at all lounges is always fresh and carefully prepared to ensure you get the best of what Canada HAS to offer. Free Wi-Fi is available and flat screen TVs are there to entertain you while you put your feet up. Find the locations on the map here.
Restaurants in Toronto Pearson Airport
Whatever meal or drink you're after, the Toronto International Airport has your food experience sorted. Restaurants in Toronto Pearson Airport give you an amazing selection to tantalise your taste buds. Gluten-free, child-friendly, and vegetarian options are available so all sorts of travellers can eat and drink as they please. Restaurants, cafes, snack and wine bars, bottle shops, tea spots, and convenient stores can be found at Terminal 1 and Terminal 3 on various levels.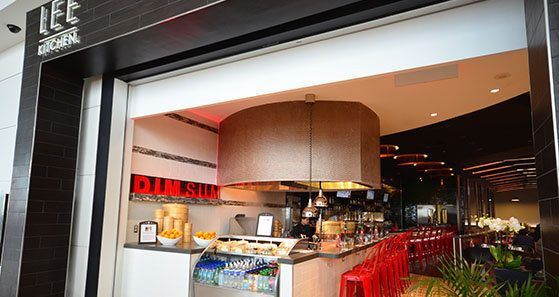 Tuck in to scrumptious Asian-European dishes carefully created by chefs at LEE Kitchen.
Source: Toronto Pearson Airport
Craving a plate of dumplings? No problem! LEE Kitchen by Susur Lee serves a variety of delectable dumplings for you to choose from. Being a restaurant produced from an internationally acclaimed Master Chef and restauranteur, LEE Kitchen has a unique bistro-style menu that fuses modern Asian and European fare. The restaurant is located at Terminal 1, After-Security (International), Level 2 Gates, Near Gate E73.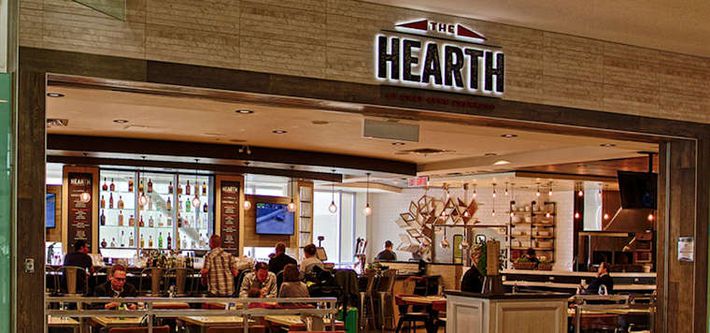 You and your travelling party can find delicious meals to satisfy your hungry belly at The Hearth.
Source: hmshost.com
If you're looking for something more rustic, there's a great restaurant called The Hearth serving delicious sandwiches, salads, and hearth-fired flatbreads. Using natural ingredients sourced from Canadian farmers, growers, and fishermen, The Hearth prides itself on sustainability. The menu was wonderfully created by Lynn Crawford, a great chef who regularly appears on food shows such as Chopped Canada and Restaurant Makeover. The Hearth is located at Terminal 1, After-Security (USA), Level 2 Gates, Near Gate F60.
Not forgetting the array of local and international beers and wines available for you to sip on while you wait for your flight, Eurobar and Ice Bar located in Terminal 3 offer a nice space to relax and enjoy a drink and some light snacks.
Shopping in Toronto Airport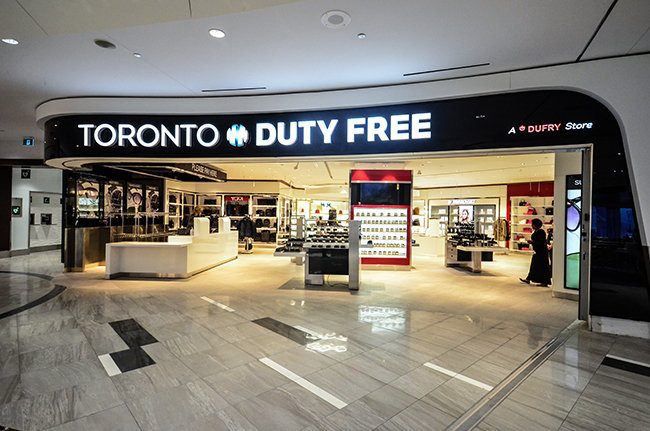 Shop Duty Free gifts for family and friends and don't leave or enter Toronto empty handed!
Source: Toronto Pearson Airport
Shopping in Toronto Airport is fun and convenient with many Duty Free outlets available that offer delightful treats, gorgeous gifts, and essential items for a perfect holiday. The airport is a contemporary shopping destination featuring world-class shops such as Swarovski, Gucci, Omega, Burberry, MAC cosmetics, and Polo Ralph Lauren to name a few of the many. The Duty Free stores stock items such as perfumes and cosmetics, luxury fashion and jewellery, artisanal Canadian products, and fine wines and spirits. One particular shop is Hudson's Bay Company; it is one of Canada's oldest retailers for exclusive Canadian products. With all these fantastic offerings while shopping in Toronto Airport, you'll be spoilt for choice!
World Class Service Awaits You With DriveNow
Renting a car in Toronto is never easier than it is with DriveNow. We are always here to provide you with the best service to get you going wherever you are going, whether you're travelling in Canada, the US, the UK or elsewhere.
Our call support staff is based in Australia to help you answer any queries you may have. Better yet, we can help you decide on the best vehicle to suit you and your needs. Get hassle-free car rental in Toronto with us and relax knowing that we're taking care of you before and during your trip to Toronto.
Canada is filled with unexpected wonders and activities, from skiing, cycling, hiking, shopping, golfing, dining, and sightseeing—there's just so much you can do! With a car rental in Toronto, you could explore the vast array of sights all unique to this special city or take a road trip to multiple towns and cities across the country. So what are you waiting for? Come take an epic Canadian journey with DriveNow and see the wonders of Canada for yourself, a group of friends, or a loved one this season. Adventure awaits!
Why Use DriveNow for Car Hire in Toronto?
In most instances, no deposit or credit card is required when booking. Pay on pick-up.
Our reservations team are based in Australia – We do not offshore any of our services
Includes all taxes and levies (excludes young driver surcharge and optional extras)
Objective and impartial comparison of rates and vehicles from Australia's top rental brands
Free booking service with no fees or hidden charges
Toronto Airport Car Rental Locations
Discover amazing experiences in Toronto Airport