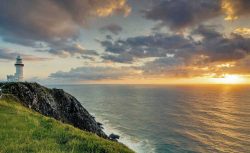 Easter is a time of year when most Aussies plan to go away for a few days. It's worth starting to plan the holiday now, as many places book out well advance for the holidays.
Hire a campervan and hit up one of these great destinations to greet the bunny this Easter!
Easter in Bendigo
It's a vibrant city with trendy cafes, museums and nightlife. Head just on the outskirts of town and you'll understand why Bendigo is known for its goldmines. Major attractions include the Central Deborah Gold Mine and the Golden Dragon Museum. Bendigo also puts on a show more...
The post Plan Easter now! 5 great Aussie destinations appeared first on DriveNow Blog.