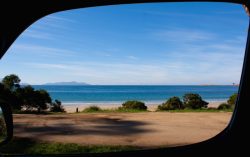 Tasmania is beautiful any time of year with its countryside being the perfect place to relax and unwind. Just a couple of days away from the hustle and bustle of the city and you'll feel as if you've been on holidays for weeks in beautiful Tassie.
Thinking of heading somewhere beautiful for the Easter break? All you need to do is grab a great Hobart campervan rental deal to enjoy a cheap weekend at one of these destinations in Tasmania.
Rosebery
Located within a beautiful valley, Rosebery is a zinc and gold mining town. It's surrounded by dense forest and more...
The post Why a Tasmania campervan escape is a must-do appeared first on DriveNow Blog.