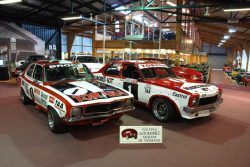 Launceston is one of the most beautiful places worth discovering in northern Tasmania. This gorgeous riverside city is full of charm and history. Immerse yourself in Launceston and surrounds and tick these four activities off your adventure list.
All you need to do is hire a car from Launceston Airport and check out these highlights.
The National Automobile Museum of Tasmania
This museum features over 100 years' of stylish automobiles. Rolls Royce, Aston Martin and Jaguar are some of the big brands you'll get to admire. The upper level of the museum is home to many motorcycles. It's a must-visit more...
The post Discover Launceston and surrounds appeared first on DriveNow Blog.