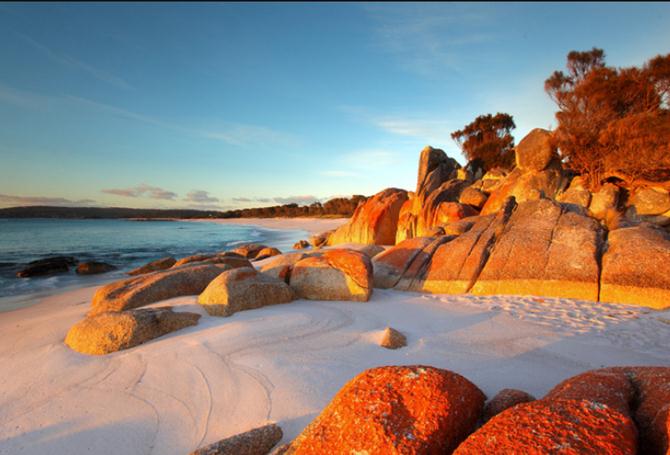 Almost half of Tasmania is covered by national parks and reserves – 20 per cent of which is World Heritage-listed. Here are five fantastic natural attractions set in the great Tasmanian wilderness.
Bay of Fires (pictured)
The Bay of Fires is considered to be one of the most beautiful places in Tasmania. Located on the state's north east coast, this coastal paradise stretches 50 km from Eddystone Point to Binalong Bay. Walk along the white, sandy beach or go fishing in the clear waters. Either way, it's the perfect way to relax and enjoy the spectacular surrounding views.
Cradle Mountain
more...