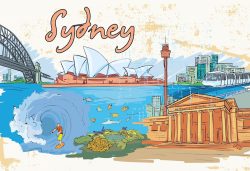 In winter when you're in need of a holiday, look no further than Sydney! While the coastal city comes to life in summer, it's also an exciting destination full of things to do in winter.
Hire a car through DriveNow, chuck on some warmer layers and check out this list of five ways to play in Sydney during the cold weather.
Sydney Opera House
The Opera House caused a controversial stir when it first opened in 1973. However, with time it became one of the twentieth century's most iconic manmade attractions. It's highly recommended that you get your hands on some more...
The post 5 ways to play in Sydney this winter appeared first on DriveNow Blog.