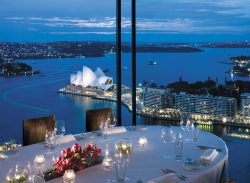 Sydney is home to some of the best hotels for business travel in all of Australia. When you're travelling for business you'll want easy and reliable access to the internet and conference spaces. You'll also need to be located close to the city centre so you can travel with ease to your meetings.
Hire a car in Sydney and book one of these hotels for your next business trip.
Shangri-La Hotel
Talk about business perks coupled with ultimate luxury. The Shangi-La Hotel is right in the heart of Sydney, which makes it the perfect base for any business trip where more...
The post 5 of the best premium hotels for business travel in Sydney appeared first on DriveNow Blog.