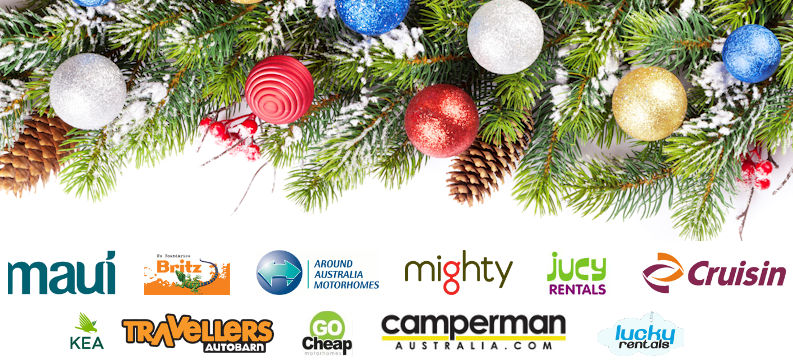 Free Hamper with your Christmas Camper!

Celebrate Christmas and the Summer of 2016-2017 with a Free Christmas Hamper for all Campervan rentals booked before 15th July 2016 for Pick up between 15th December 2016 and 10th January 2017.


We know it seems a little early to be talking of Christmas as Australia and New Zealand head into Autumn, but when it comes to planning ahead there's never been a better time to get in early and reserve a campervan for the Christmas summer months.
At DriveNow we provide the internet's widest choice of campervan rental brands and largest number of rental vehicles for travellers to compare, research and book. Each year our Campervan partners sell-out their entire fleets over the peak summer holiday period well in advance of Christmas. And every year DriveNow Customers are turned away disappointed.
Not only does booking early guarantee you access to a wider choice of vehicle but it also will often provide you with a better price and with nothing to pay until 6 weeks from travel you've got nothing to lose.
To help early bookers celebrate their summer break in style, DriveNow is offering a free 'Hamper a Camper" with every booking made before 15th July 2016. Simply book your campervan rental, enter the promotion code "HAMPER" in the comment field on the booking page and DriveNow will do the rest. We will deliver your Hamper a week before you pick up your vehicle. For overseas visitors your Hamper will be waiting for you when collecting your campervan.