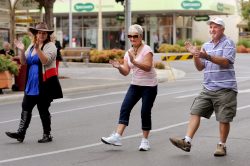 Some of the best festivals aren't in the big cities – they're in the country towns. Victoria is no exception. The countryside is full of charming towns with colourful events that they proudly call their own.
Hire a campervan from Melbourne Airport and travel to some of the most scenic parts of the state to enjoy these iconic events.
Horsham Country Music Festival (pictured)
23-26 March, 2017
Horsham's celebration of all things country began in 2006. Ever since then, the festival has been attracting country music lovers from far and wide. This year, they've secured New Zealand's Jog Adams and Victoria's more...
The post Head for the country roads for Victoria events appeared first on DriveNow Blog.